Despite a dreary year, you can still make your December merry and bright by indulging in some new pastimes. We explore a few of these delightful diversions that can keep you occupied, educated, entertained and happy at home.
Knitting/Crocheting
No longer just for old ladies, knitting and crocheting alike have become more and more popular with younger generations.
"Learning to knit and crochet can be hard if you're using YouTube or a book," says Shelley Brander, CEO and owner of LoopsLove in Tulsa. "My suggestions are to start with the softest, nicest yarn you can afford. You'll be happier with the process and invest time with nice materials. Also, on our website loopslove.com, type the word 'starter,' and the starter series pops up. We have three free knitting patterns for beginners with free videos where I teach people what to do."
Brander also has a book, Untangled, on Amazon, which has "really helpful information for knitters," she says.
For amateur crocheters, Brander says that with the right tools, it can be easy to learn online. Additionally, LoopsLove offers kits and one-on-one, COVID protocol-friendly lessons. Right now, however, group classes are canceled.
---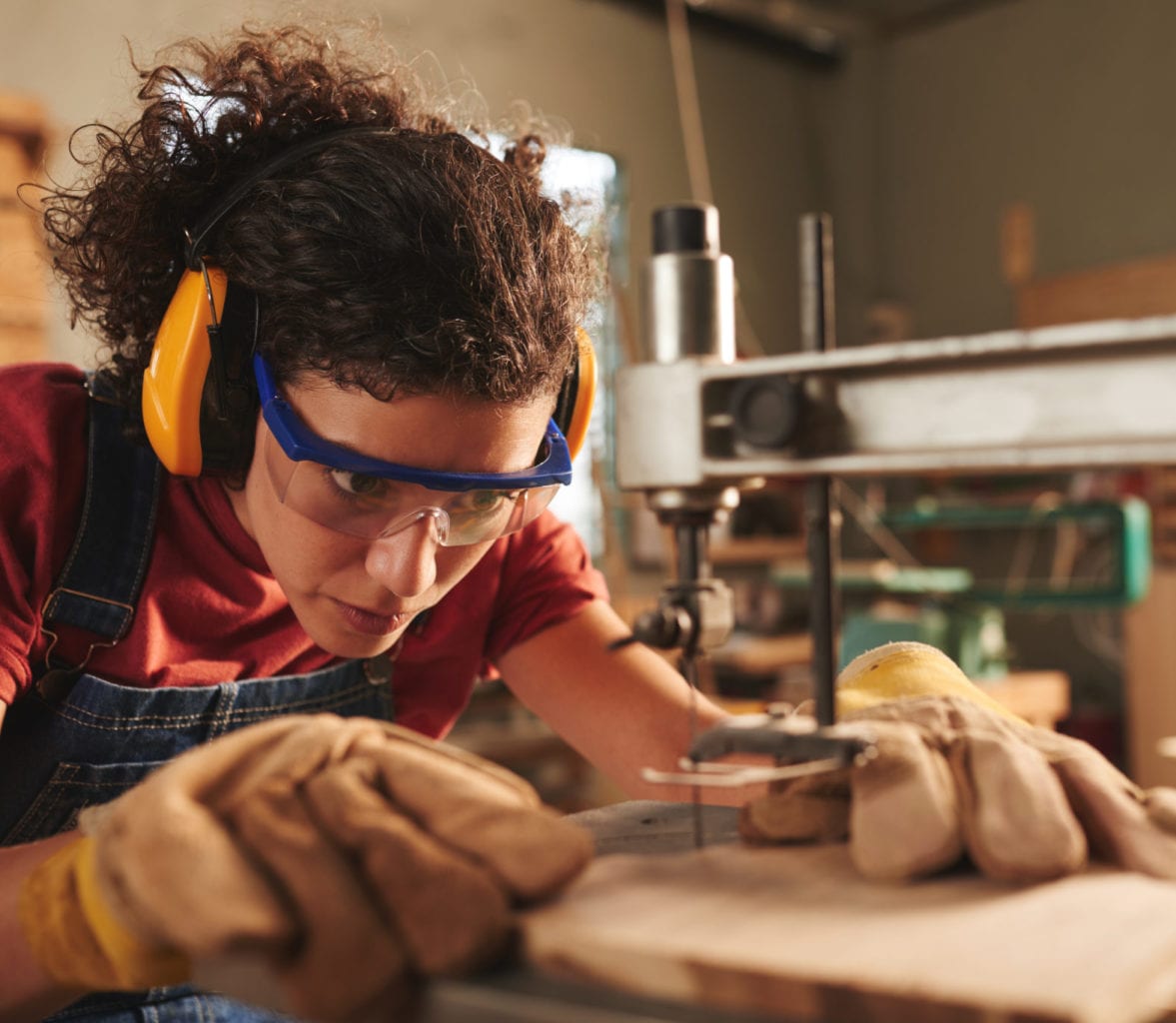 Woodworking/Woodturning
Allan Chaney, owner of Woodcraft stores in Tulsa; Oklahoma City; Cleveland; and Louisville, Ky., offers woodworking options galore for amateurs and pros.
"You can spend a lifetimes mastering woodturning, wood carving, cabinet making, furniture making or wood burning, and more," he says. "Woodworking is satisfying, therapeutic, and extends mobility and mental acuity."
Chaney suggests taking a class from an experienced woodworker who teaches tool safety, and methods for marking, measuring, cutting and finishing. The more instructions received, the better.
"At Woodcraft," he says, "we offer a wide variety of classes, though they are suspended now due to COVID."
Starting on your own, even with YouTube, may cause frustrating mistakes and a misunderstanding of the tools – so take baby steps and stay safe.
---
---
Music/Singing Lessons
Music is good for the brain, and you've got options if you're looking to hone in on a new skill this winter.
You can buy and rent instruments, buy sheet music, and partake in group, private and virtual music lessons at Saied Music's six locations in Oklahoma, Arkansas and Texas. The company can help sharpen your skills on piano, guitar, drums, percussion, woodwinds, strings, brass and accordion, and they also offer voice lessons.
OKC Vocal Studios offers online vocal lessons through your smartphone, webcam on computer. Prices for a one hour class range from $30 to $250. The company can also help with recording and video components for those looking to start an online portfolio or update a press kit.
Going national, takelessons.com provides any kind of personalized, affordable, vocal or instrumental music lesson with a 100% satisfaction guarantee. Every month, over two million people around the globe use this platform, which includes in-person lessons, plus livestreaming options 24/7. 
---
---
Model Building
Building models – whether they're cars, planes, boats or something else – isn't just for grandpa.
"We have all age groups that are interested in model building," says Chip Stockel, owner of HobbyTown in Edmond. "A lot of younger people like Gundam models, a line of plastic models that is based on an anime. It's popular with teens and hobbyists in their 20s. But we do have traditional cars/planes/boats/armor that are popular with all generations.
"We saw an increase in model building during spring and summer due to COVID-19, plus the fact that you can purchase a kit for as little as $10. If you enjoy it, you can start to spend hundreds of dollars, with results involving a very detailed model that one can take great pride in, knowing they built it themselves."
The basics for getting started include tools and paints. But, Stockel adds, "some model kits have everything you need. More advanced and detailed kits require purchasing glue, paints, paint brushes and some basic cutting tools to remove the plastic pieces."
---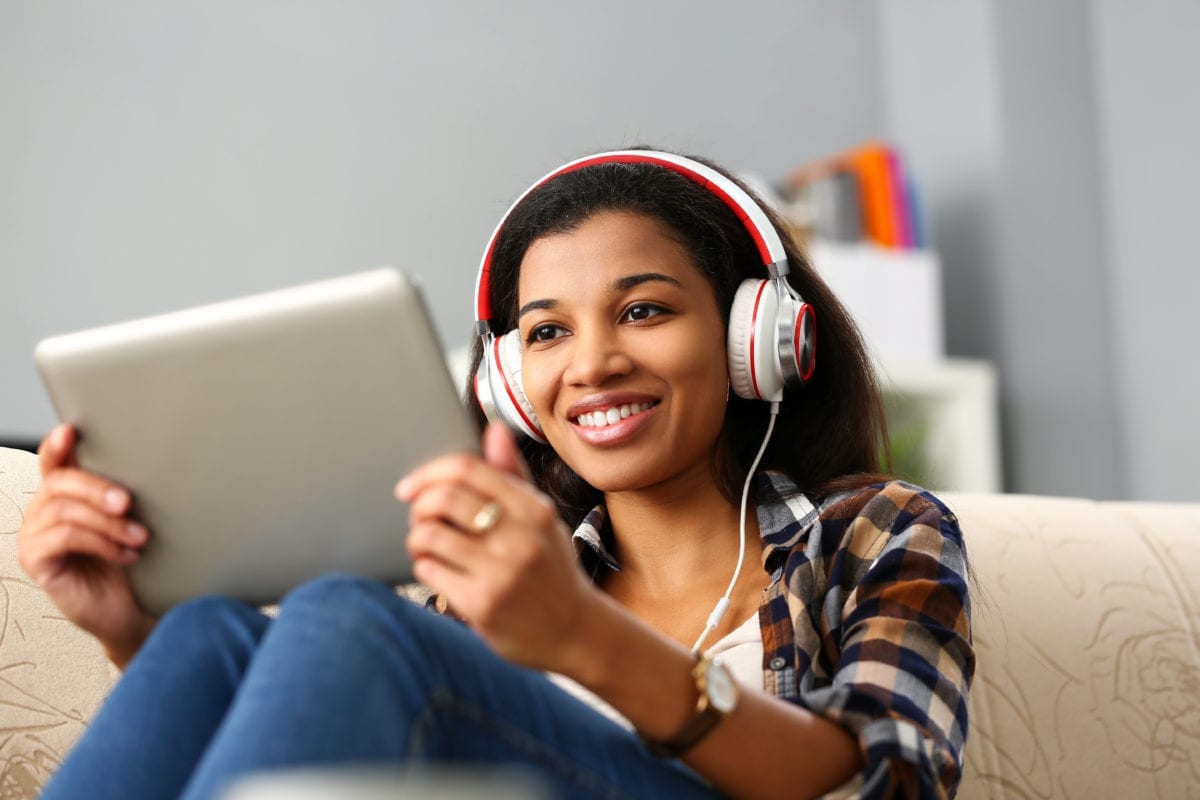 Learning a New Language
Listen up, Trekkies looking for a Klingon class … you're in luck! You can learn languages – real and imagined – from around the world with a variety of smartphone applications and online tools.
One of the most popular of the mobile apps is Duolingo. (And yes, it does have a course in Klingon.) The app offers learning tools, free classes and premium service for a fee. And like other language courses, you can spend as little or as much time learning as you want. Ditto on how much money you spend and how fluent you want to become.
Memrise has a three-step approach. And just like Rosetta Stone, you can work your way up to real-life scenarios with interactive lessons. With over 100 linguists on board, Babbel has the No. 1 best-selling language learning app, which you can use on any mobile device or desktop.