Aces Alley in Broken Arrow blurs the line between video game and reality with detailed, enjoyable flight simulations.
Opening its hangar doors in 2014, Aces Alley has become a premier location for high flying, adrenaline-filled fun.
Owner James Cox, creator of Aces Alley, has taken a simple airplane simulation program and built an entirely functional cockpit and system around it. Every cockpit has been handcrafted by Cox, taking a massive do-it-yourself project and turning it into a deep, compelling experience for the young and young at heart.
"Before building these cockpits, the only DIY experience I had was with the deck in my yard," he says.
Cox's craftsmanship appears in the smallest details of his program – the high-quality handmade cockpits with all the bells and whistles of a real airplane – and demonstrates Cox's knowledge of aircraft.
"I did the Tulsa Community College and Oklahoma State University flight programs," he says. "I got all my ratings and then took to flying for airlines."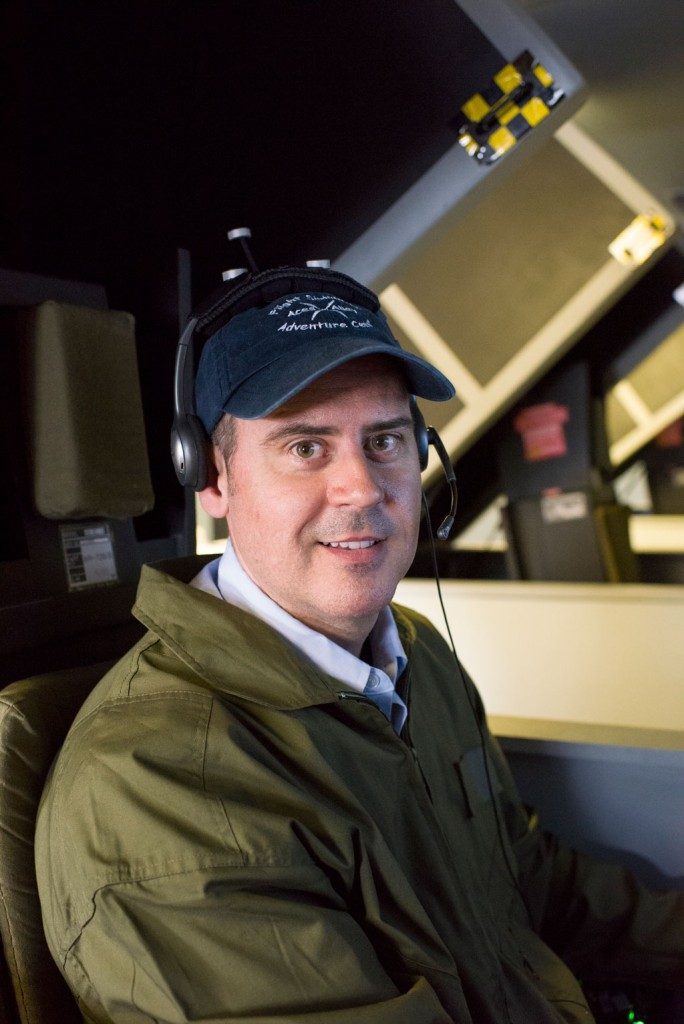 A pilot's experience and knowledge are evident in every facet of the program. But while the craftsmanship is impressive, the true experience lies in the simulation. Cox uses third-party software augmented and modified specifically for his hardware. The program is displayed on a single monitor in front of the pilot, but through the utilization of head-tracking technology, the user is transported directly into the cockpit of a seemingly real plane. Along with head tracking, the program uses throttles and pedals found in real aircraft for an immersive experience.
The simulation is reliant on your skill as a pilot. Cox starts most people in the air because taxiing and taking off are difficult for an inexperienced pilot. Flying itself is as true to life as you can get, with stalling being a constant threat as you are in the air.
"The goal is to have the client leave with basic aircraft flight skills and a smile on their face," he says.
Aces Alley also has aerial dogfights on its simulators. These high-octane skirmishes instill a sense of competition.
"The every-man-for-himself dogfight is our most popular mode, pitting all eight pilots against each other," Cox says.
Aces Alley's program consists of a 15-minute, pre-flight briefing, followed by 30 minutes of flight. Cox guarantees that you will have basic knowledge of how to pilot an airplane by the end of your mission.