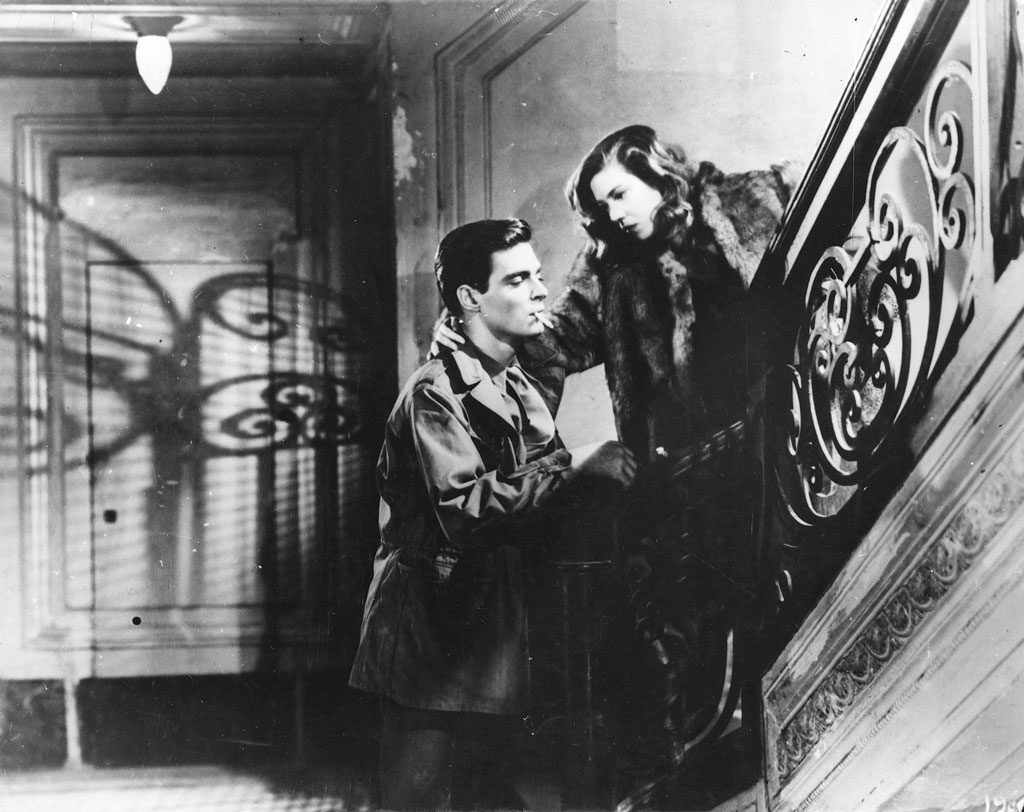 My hometown of Chelsea, with a population that's fluctuated between 1,500 and 2,500 for most of its existence, is one of those little Oklahoma places whose contributions to history and culture outstrip their size.
Those calling Chelsea home include Ralph Terry, the great New York Yankees pitcher of the 1960s (whose story I was privileged to tell in the new book Right Down the Middle, from Mullerhaus Publishing Arts); Clem McSpadden, the hall of fame rodeo announcer, former U.S. representative and president pro tem of the Oklahoma Senate; and Admiral Joseph T. "Jocko" Clark, the World War II hero who was the first Native American to graduate from the U.S. Naval Academy.
There's another Chelsea figure, however, whose name and achievements have been swallowed up in the mists of time. It may be hard to believe, but at one time Gar Moore, a kid from Chelsea, was a major matinee idol in Italy and starred in Paisan, the groundbreaking 1946 film from famed director Roberto Rossellini. That and another Italian feature Moore made, 1947's To Live in Peace, not only received major awards in their country of origin, but also saw release in America, where they were both recognized as top pictures by the National Board of Review and the New York Film Critics' Circle. Because of Moore's star turns in these and a couple of other Italian movies, he was wooed by Hollywood heavyweight David O. Selznick and returned to the States to pursue his film career – which didn't turn out as well as it should've.
In doing research on Moore, I immediately ran into conflicting data, beginning with his very name. The usually reliable Internet Movie Database (IMDb) and other sources assert that he was born Morfit Thomas Garrison. That, however, turns out to be a scrambled version of the birth name of '50s and '60s TV personality Garry Moore (of I've Got A Secret and To Tell the Truth), which was Thomas Garrison Morfit. Gar Moore was in fact Joseph Garland Moore Jr., son of Chelsea's then-pharmacist. Gar's mother was Cherokee, and Chelsea-based historian Meredith Walker tells me his great-great grandmother and Will Rogers' great-grandmother were sisters.
Born in Chelsea on Sept. 4, 1920, the young Moore moved with his family to Tulsa and then Oklahoma City, where he graduated from Classen High School (future movie actress Cathy O'Donnell, three years younger, was also a student there). According to his obituary in the Nov. 14, 1985, Chelsea Reporter, Moore received a music scholarship to the University of Oklahoma after his singing won a "national baritone contest." Graduating from OU in 1943, he headed for New York.
Another source says Moore served with the American occupation forces in Italy when Rossellini discovered him – but that's not true either. Actually, he was scouted by an Italian movie agent while appearing in the Broadway play Dark of the Moon. A Nov. 26, 1947, article in the Dunkirk (New York) Evening Observer – published in conjunction with the premiere of To Live in Peace in that city – says the agent offered Moore an all-expenses-paid round trip to Rome and $350 a week, about three times the money he received for his small role in Dark of the Moon.
Within the next couple of years, Moore had become a major star of Italian cinema.
"The Italian public attaches a certain glamor to an American movie actor," he told the Philadelphia Inquirer's Edgar Williams for a feature that ran in August 1948. "They always advertise me as an American. And I think they want me to retain that touch."
By the time Williams' story ran, however, Moore was not only back in America, but also under contract to Selznick and married to Nancy Walker, with whom he'd eloped to Tijuana on Aug. 1. (Then a New York-based stage performer known for musical comedy, Walker would much later achieve TV immortality for playing the lead character's mom in the '70s sitcom Rhoda.)
Both Selznick and Walker only played brief parts in Moore's life. Before a year had gone by, he and Walker were divorced. And also within a year, his much-ballyhooed signing with mogul Selznick lapsed without Moore ever appearing in a movie.
According to the syndicated newspaper feature "Looking At Hollywood," written by legendary gossip columnist Hedda Hopper, Moore had been back in Oklahoma visiting family when Selznick first contacted him.
"He had been home for only two days," Hopper wrote in March 1949, "but Selznick's telegram was so urgent he went to New York immediately, where he waited eight days to be received by the producer. Since Gar wasn't prepared for such a long stay, he had to buy extra clothes. With time on his hands he took in all shows. All in all, he ran up a bill of $1,899 while waiting. When he finally saw Selznick he signed a contract, but never worked for him."
"Once I made a test [for Selznick], but not for any picture," Moore told Hollywood's Aline Mosby, who wrote about him in a column from August 1949. "I was feted, wined, and dined. I thought it wonderful to have my tux on every night. But it got to be silly – three and four parties a day, so I quit that."
Universal-International picked Moore up, and, although Hopper's rival Louella Parsons wrote in her Nov. 6, 1948 "Hollywood Today" column that the studio "plans a star build-up for him," that never came to pass. He did end up doing a few movies for U-I, the best-known of which is probably 1949's Abbott and Costello Meet the Killer, Boris Karloff, then returned to Italy. When lightning didn't strike twice for him there, he headed back to Tinseltown.
"I hated Hollywood," he told still another newspaper movie columnist, Erskine Johnson, in June 1951. "I was a disgruntled actor who thought that because his career hadn't gone the way it might have, he was bigger than the place. Now I'm a wiser human being and I love the town."
Moore's time in front of the camera would be sporadic from then on and died entirely before the decade ended. He worked in several TV shows during the '50s, but he only appeared in two more pictures, playing a supporting role in the big-budget Girl in White (1952) and ending his movie career with the horror film Curse of the Faceless Man (1958). By that time, he'd relocated to Palm Springs, where he became a part of the social whirl and, according to the Reporter obit, did some interior decorating and landscape architecture, bought and sold antiques, and starred in the occasional local production.
Other sources tell us he found some success as a painter. For many years after his film career was over, he remained a mainstay of the society pages in the Palm Springs newspaper The Desert Sun. During that time, he married twice (and was engaged to the eldest of the then-famous Gabor sisters, Magda), the second time to Marge Sinek, whom David Ragan's book Who's Who in Hollywood: 1900-1976 described as a "millionairess … who is reportedly of the Oscar Meyer Weiner family."
It was in Palm Springs where Moore died of a stroke on Nov. 3, 1985. His Chelsea Reporter obit noted that he was cremated, with his ashes to be "strewn over the desert area, which he loved so much."
Yet, if you visit a certain part of the Chelsea cemetery, you'll find an unpretentious tombstone for J. Garland "Gar" Moore – the final piece of conflicting information about an international movie star from Oklahoma who should not be forgotten.
Thanks to Sandi Bible, Kristi Mariezcurrena, Connie McSpadden and Meredith Walker for their Gar Moore research.