Killings most foul are committed on average every four to five days in Oklahoma City and Tulsa. About 90 percent of all homicides are resolved, but the cases that plague police investigators are those left unsolved, the "whodunits" crying for justice year after year. In 1975, three Tulsa-area women – Geraldine Martin, 28; Marian Hope Rosenbaum, 16; Suzanne Oakley, 24 – were savagely raped and killed in separate incidents. One of these crimes was not solved for nearly three decades, while the other two remain open cases. When pursuing a killer in situations like these, a detective might think: "It haunts me that this psychopathic monster still lurks out there because I'm not smart or lucky enough to catch him. Somewhere he walks, he talks, he laughs, he watches TV, he lives while his victims are dead."
Forensic advancements proved the undoing of Martin's killer 27 years after her mutilated body was stuffed into the closet of an abandoned North Tulsa apartment complex. DNA match-typing was unavailable in 1975, but crime evidence was preserved. When police in El Cajon, California, arrested 64-year-old Clyde Carl Wilkerson in 2002 as a suspect in a years-long rape-and-murder rampage across the nation, DNA nailed him to the Martin homicide. He pleaded guilty in 2004 and was sentenced to life in prison.
However, such a conviction may not completely satisfy a detective, who might think: "After all these years, I finally got to see the face of the 'apparition' I had sought for so long. I was disappointed in a way. Here was an old man in a wheelchair, turning feeble, not at all in appearance the monster I expected."
The Rosenbaum and Oakley investigations continue with Wilkerson a prime suspect, but a detective's anxiety rarely ebbs. Sometimes, it multiplies, as it did 14 years later, when three more Oklahoma women died violently in ways eerily similar to the 1975 cases.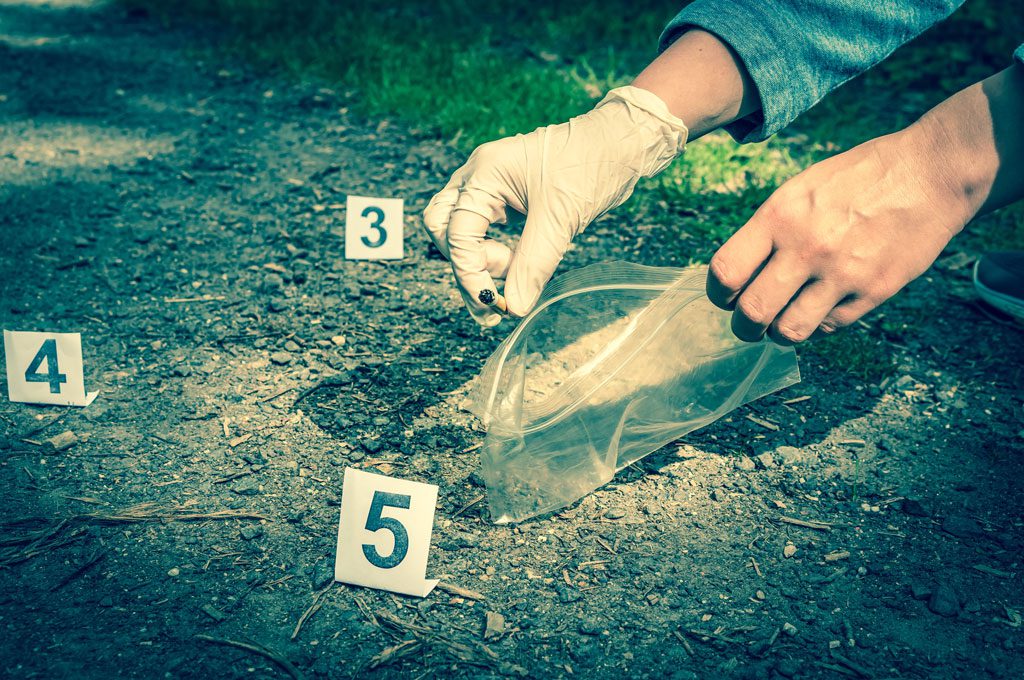 On May 26, 1989, Kathryn Cochran, 36, known as Cuddly Bear on citizens band radio, disappeared while on a business trip to Tulsa representing Oklahoma City's Redbook Floral Service. Her partially clad body, recovered the next day, was discarded off a rural road near Stroud. Evidence revealed she had been raped and strangled. Her vehicle had been abandoned in Tulsa in the Skaggs parking lot at East 51st Street and Harvard Avenue.
On Aug. 6, 1989, Angela Jean Monhollen, 23, mother of four children, did not show up for work at Tulsa's Park Terrace Convalescent Center. City workers found her decomposing body Aug. 14 in a weedy North Tulsa drainage ditch. She had been raped and strangled. Police found her pickup on the Gilcrease Expressway. Police Detective Jerry Isaacs speculated she may have encountered her killer after she ran out of gas and became stranded.
"I lied," he said, according to witness testimony. "I am going to kill you."
On Nov. 6, 1989, student Michelle Hagemeister, 24, left Oklahoma State University-Tulsa's College of Osteopathic Medicine at 11:30 p.m. to drive to her Creek County home. Around midnight, motorists reported her vehicle abandoned and burning on Snake Farm Road near Kiefer. Exactly three weeks later, police recovered her body floating in Sahoma Lake. Police concluded she had also been kidnapped, raped and – unsurprisingly – strangled.
The Oklahoma State Bureau of Investigation coordinated with municipal and county police to identify and track down the mysterious killer. Their first possible break derived from a near tragedy just before Christmas.
According to police reports, 20-year-old Traci, seven months pregnant, was driving Kathy, 19, home at 1 a.m. Dec. 20, 1989, when they noticed a vehicle trailing theirs. (Their last names are not used because of the nature of the crime.) The car suddenly swerved ahead on a lonely stretch of Elwood Avenue near West 61st Street and blocked the road. A man brandishing a pistol leaped out and charged.
"Get out! It has a hair trigger and it's loaded," he yelled, according to the women.
The victims soon found themselves bound hand and foot, blindfolded, stripped of their clothing and transferred to the floorboard of their assailant's sedan. He drove them to a wooded area near Sapulpa and parked on an isolated road illuminated by a low moon. He nonchalantly told Kathy that he was going to have sex with her, but that he wouldn't hurt her, according to witness testimony.
His weapon accidentally discharged while he extracted Kathy from the floorboard; the bullet grazed her arm. Nonplussed, he dragged her into the underbrush, threw her to the ground and began strangling her with a belt.
"I lied," he said, according to witness testimony. "I am going to kill you."
In the meantime, Traci, who had been left tied in the assailant's vehicle with the engine running, freed herself. Clambering behind the wheel, she inadvertently honked the horn, which probably saved Kathy's life.
Alarmed, the assailant left Kathy and, on foot, chased his disappearing car down the road. Kathy fled through the winter woods. Both women found refuge in nearby houses and called police.
The auto Traci purloined from the assailant contained the wallet and identification of Johnny David Washington, 29, 5-feet-9, 150 pounds. Department of Corrections records revealed a 1985 conviction for raping a woman after tying a rope around her neck. Police thought it no coincidence that Cochran – CB's Cuddly Bear – was abducted two months after Washington was released from prison in March 1989.
"He wanted to feel their terror before he actually performed the final act of murder."
Police scouring Oklahoma in a massive manhunt said Washington was sought for questioning in the "weekend abduction of two women and three slayings" because, according to OSBI spokesman Paul Renfrow, the cases bore common threads.
Five days passed before detectives received a tip that Washington was holed up at a Motel 6 in Moore. OSBI agents arrested him at 2 p.m. Jan. 4 without incident.
During his September 1990 trial for the abductions of Kathy and Traci, a jury in Creek County District Court deliberated 15 minutes before convicting him of assault and battery with intent to kill, attempted rape, feloniously carrying a firearm and two counts of kidnapping. Defense attorney Barbara Ward portrayed her client as a disadvantaged victim of abuse, but Creek County District Attorney Lantz McClain had a different take.
"Washington stalked his victims with the intention of kidnapping, raping and murdering them, and along the way degrading and humiliating them," he said. "The purpose was the pleasure this man apparently receives from exercising the last act of dominance of killing. He wanted to feel their terror before he actually performed the final act of murder. Isn't [it] that he's simply evil?"
Law officials have not obtained evidence to associate Washington with the killings of Cochran, Monhollen and Hagemeister.
"[He] hasn't been eliminated," Renfrow says, "but nothing links him firmly so far."
The three unsolved homicides of 1989, along with two of the similar 1975 killings, remain active investigations.
"We don't want the public to ever forget about these victims," OSBI spokeswoman Jessica Brown says. "Advancements in forensic techniques provide new leads to investigators, and the passage of time can prove useful to investigators as personal relationships of suspects change, giving those once close to a killer the courage to come forward."
Detectives remain hopeful that they will uncover evidence to bring justice to five young women cut down by, as one officer described it, "a monster that prowls the night."
"Homicide cases are never closed until they're resolved," Tulsa cold case Detective Eddie Majors says. "There is no statute of limitations on murder."