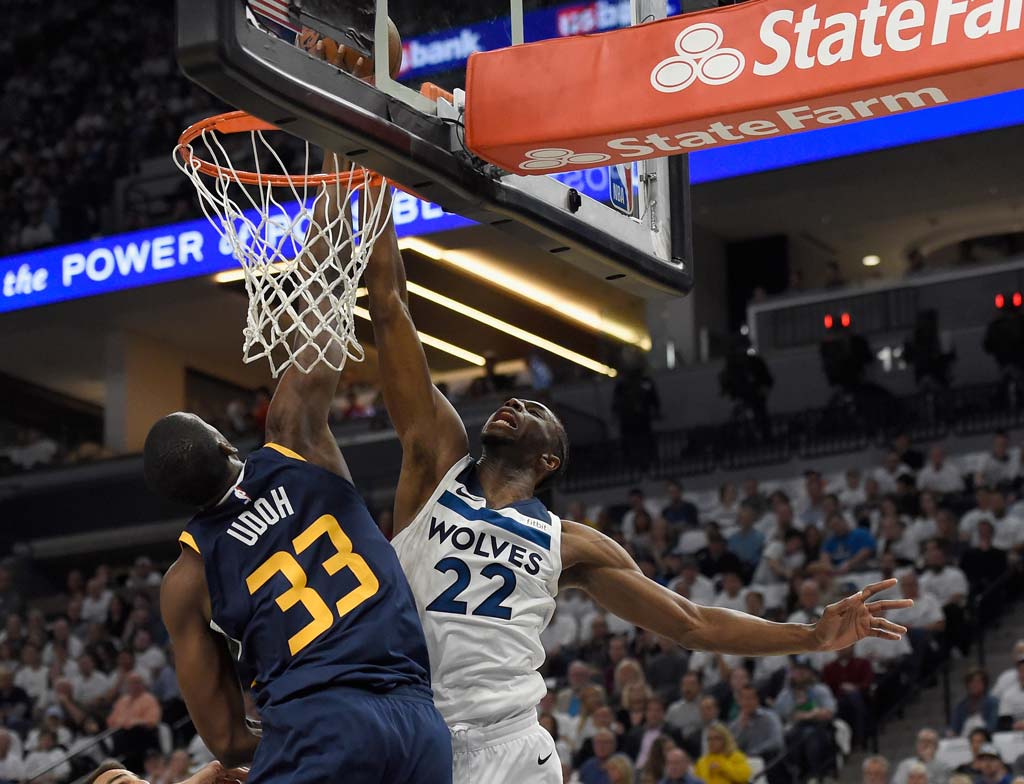 Basketball has provided a way for Ekpe Udoh to travel the world … and value what he has at home.
The 30-year-old member of the NBA's Utah Jazz grew up in Edmond and is the son of Nigerian parents, Alice and Sam Udoh, whom he visits when his team travels to Oklahoma City to play the Thunder.
He usually gets 15 tickets on these visits to Chesapeake Arena.
Early in an NBA career, "you want to give everybody tickets and please everybody, but, as I've gotten to this point, it's only family," Udoh says.
After starring at Edmond Santa Fe High School, Udoh's next stop was the University of Michigan, where he played two seasons for the Wolverines before transferring to Baylor University to complete his collegiate career.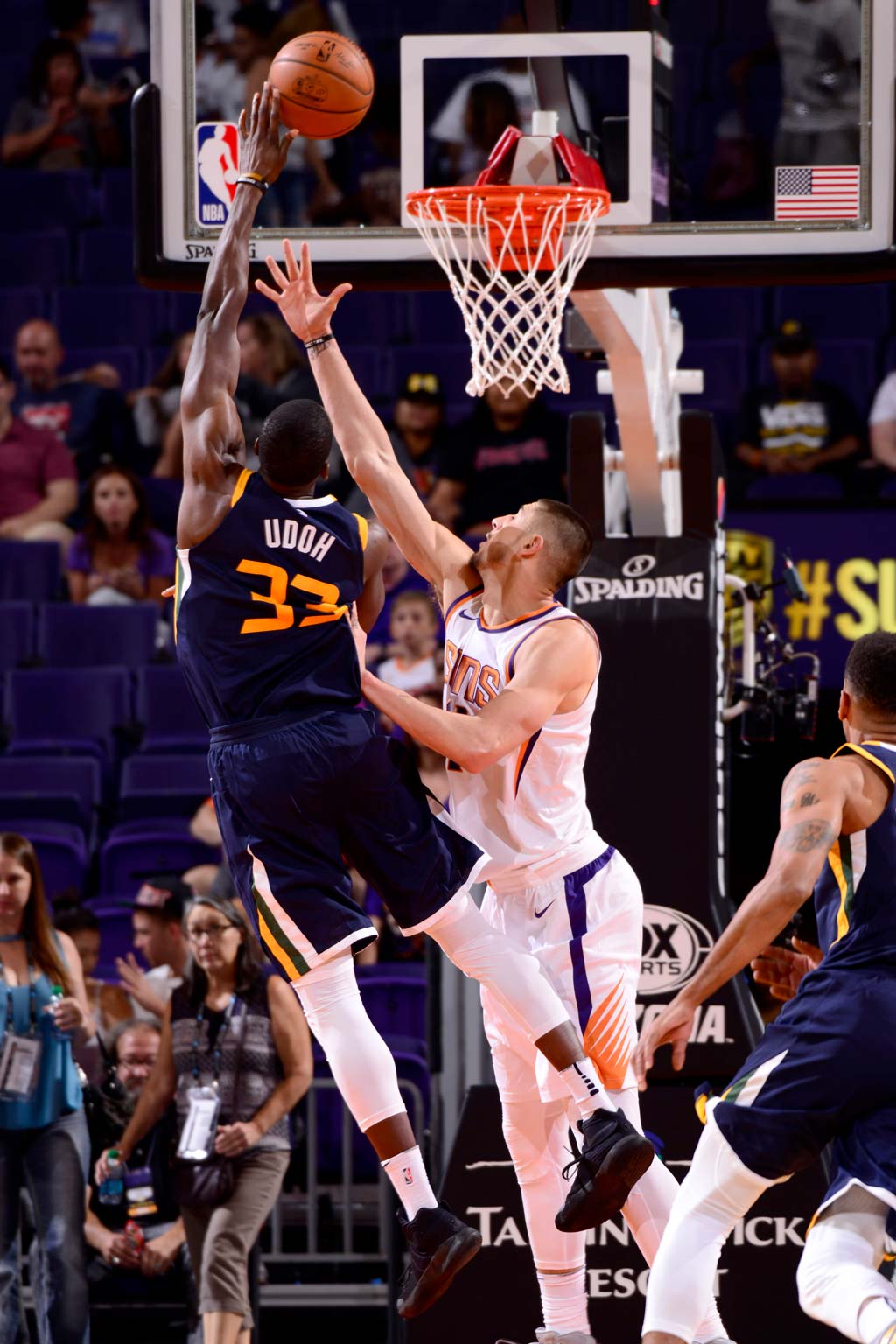 Golden State drafted him sixth overall in the 2010 NBA Draft and Udoh kept his game sharp during the 2011 NBA lockout by playing in Israel. He later joined the Milwaukee Bucks and the Los Angeles Clippers before moving to Turkey in 2015; he helped the Istanbul-based powerhouse Fenerbahce win the 2017 EuroLeague championship.
"Istanbul was the best experience of my life so far because you're able to really see life," Udoh says. "You get to see wealth; you get to see poverty. What we may think of poverty, you get to see on a different scale. You're just grateful for the opportunities that your parents give you.
"The fans are [on] another level. The country probably has, what, 500 years of history? I was able to learn a lot."
In July 2017, he signed with Utah and, in his first season with the Jazz, he played 63 games, including three starts. Like the Thunder, Utah is in the Western Conference, which means the Jazz make multiple trips to OKC each season, which gives Udoh a great opportunity to catch up with friends.
Udoh is spending this summer shuttling between Utah and Oklahoma, where he puts on several basketball camps to give something back to the community. And anytime he returns to his home state, he has a favor to ask.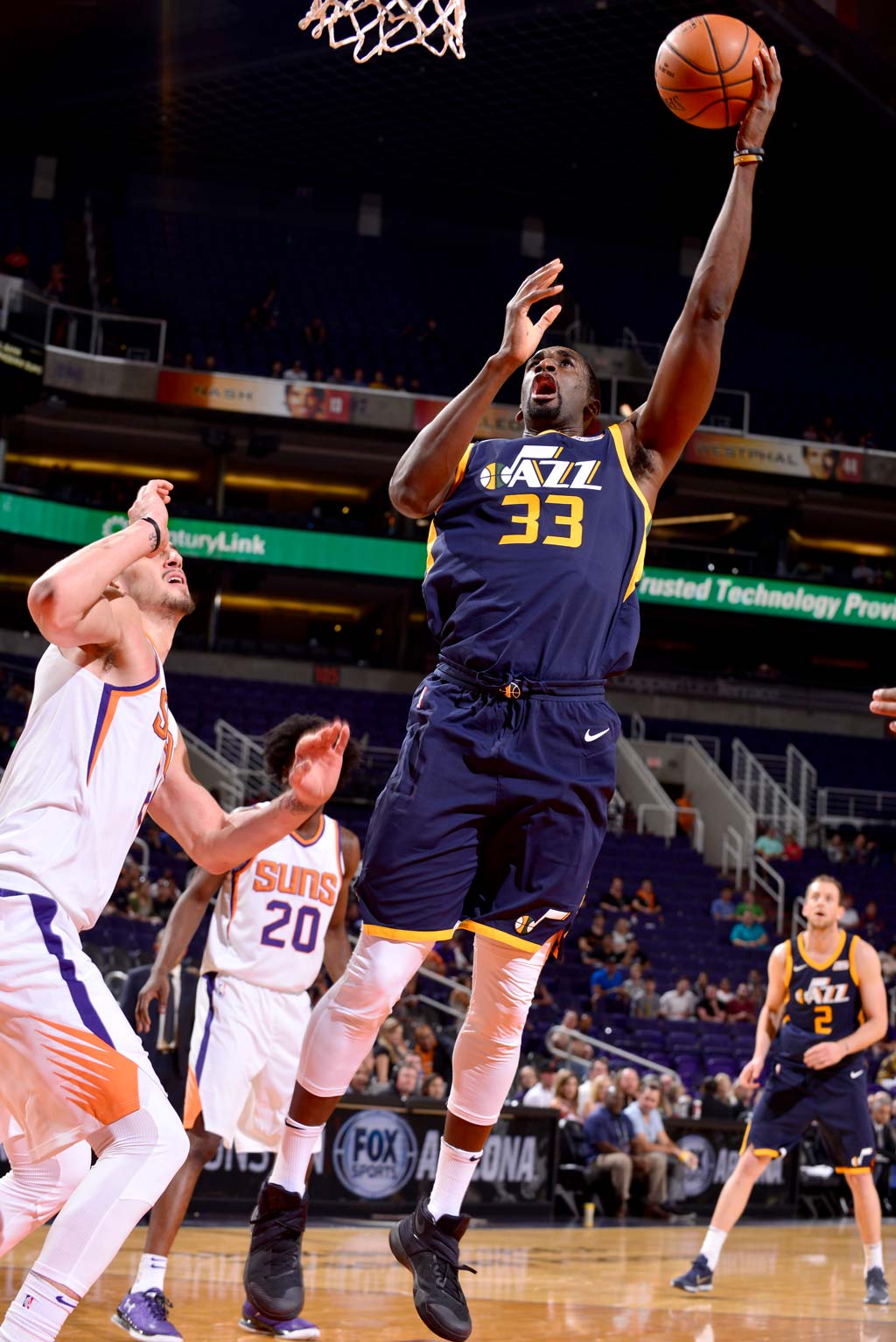 "One of my best friends, James Billings … his grandmother makes amazing breakfast," he says. "Whenever I get in town, I hit him up. I say: 'Is granny free? Can she whip us up some breakfast?' And we go there, get a good meal. Pancakes, whatever you want, she is with it, and she gives us some gems on life. We're usually there for a couple hours because we usually fall asleep right after [eating]."
Another favorite meal he licks his chops for is the hearty pepper soup that his mother makes – a recipe from her village in Nigeria. But whether he's in Utah, Oklahoma or elsewhere, Udoh remains ever grateful for the countless blessings in his life.
"I'm glad I found this gift of basketball," he says. "It's changed my life; it's taken me around the world, literally, physically. It's gotten me to think more about life. A lot of people play basketball, but to get that exposure on the great stage and make it to this level, it's amazing."