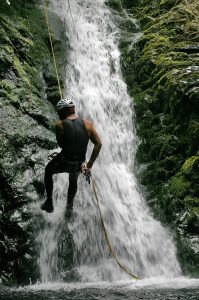 Nine hundred miles west of Portugal lie the Azores, an archipelago paradise that the world is finally discovering.
This Hawaii of the Atlantic is a quiltwork of surprises – lush landscapes, warm breezes, green meadows sprinkled with cows, and an imperturbable, convivial attitude.
For parties, try Vegas. For cathedrals, visit Florence. For rubies, go to Madagascar. But if you want to get off the beaten path and the grid in a beautiful, relaxing part of the globe, drop anchor in the Azores.
A nonet of islands comprises this autonomous region of Portugal: Sao Miguel and Santa Maria to the east, Flores and Corvo to the west, and Faial, Graciosa, Pico, Terceira and Sao Jorge in the middle.
At 360 square miles, Sao Miguel is the largest of the nine and easy to fly into – 4½ hours from Boston. Ponta Delgada, the island's most populous city (70,000), greets visitors with winding, narrow, European-like streets dotted with eclectic restaurants and unusual museums. Outside of town, take in three spectacular crater lakes hemmed by conifers, ferns and juniper bushes. Hike the area, then soak in one of the many organic hot springs.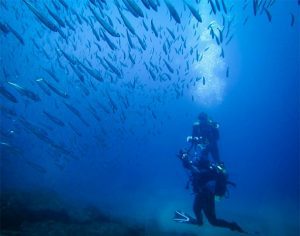 On the west side of Sao Miguel, prepare to be awed by the twin lakes of Sete Cidades Massif. One is blue, the other green, and both are protected by evergreens and a soaring volcanic crater.
The island's geothermal energy is a multi-tasker. Chefs in the town of Furnas bring pots of stew, called cozido, down to small craters and allow the vegetables and meat to cook on the hot ground. A good place to stay in Furnas is the Terra Nostra Garden Hotel with its own hot springs and well-tended gardens.
For centuries, the harbor on the island of Terceira was used as a way station for ships crossing the Atlantic. Tangible evidence of this function remains in the city of Angra do Heroismo with its 18th-century architecture, mosaic pavements and houses accented by brightly colored door and window frames.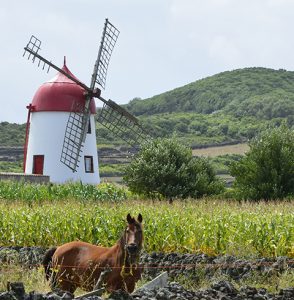 Also in Terceira, visitors can descend 300 feet into the actual magma chamber of an extinct volcano. Mosses and ferns adorn the upper walls, with silica stalactites found further down. At the bottom of this natural shaft are the crystal clear waters of a huge lake.
All of the islands offer wonderful hiking opportunities, but perhaps the best are found on Faial, where trekkers get breath-taking views of calderas, and on Sao Jorge, long, narrow and lined with cliffs and challenging terrain. Sao Jorge is also known for its excellent cheese.
The Azores' second-largest island is Pico, dominated by a 7,713-foot volcano and famous for vineyards protected by bewildering arrays of crisscrossing stone walls. With its varied restaurants and wine-tastings, Pico is a foodie favorite. Most resorts have restaurants on-site. A good one is Pocinho Bay, featuring individual bungalows made of volcanic rock and a pool overlooking the Atlantic.
For sports enthusiasts, there's a lot to do in the Azores besides hiking: surfing, fishing, rapeling, sailing, swimming, snorkeling, diving, hang-gliding, zip lining and sea kayaking. For less-active respites, there are bird watching (many species call the Azores home) and chartered outings to view sperm whales and bottle-nosed dolphins.
Shoppers can find charming, inexpensive, locally made goods, such as teas, jams, wines, hand-painted clay pots and dishes, hand-woven blankets and sweaters, wickerwork and what the Portuguese consider a symbol of good luck – small, hand-painted ceramic roosters, each one unique.