As the temperature rises this month and Oklahoma becomes its usual sticky mess, getting outside to relax or go on vacation may not seem like an optimal choice.
But an effective one-two combination – shade and water – provide the perfect counterpunch to the Sooner State's hot summers.
The following areas – most well known; some not so obvious – give you the chance to get out of the direct sun and cool off in various ways.
1. Paddling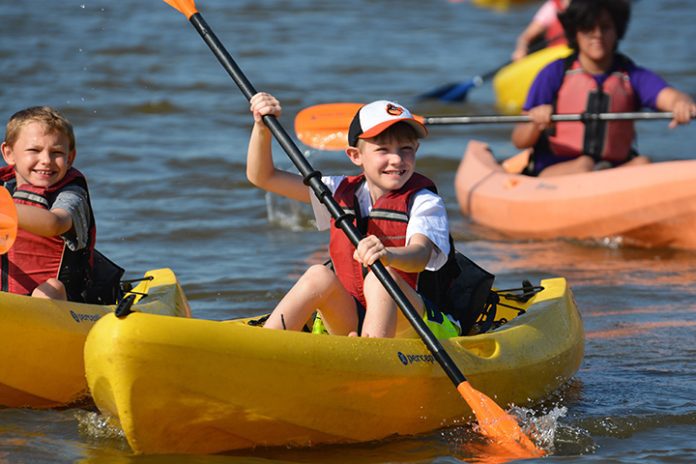 RiverSport Adventures. Photo by Georgia Read
In the 1970s and '80s, tennis was touted as the sport for all because just about anyone, regardless of age or ability, could compete or play for fun.
Today, personal paddle craft – kayaks, canoes and standup paddleboards – seem to have replaced the racquet as a favorite among recreational equipment … at least in Oklahoma.
Dave Lindo, owner of OKC Kayak and Tulsa Kayak, has seen the popularity of paddling increase dramatically in the past decade.
"When you go back to the first years of the Oklahoma City store in 2004, you couldn't stop anywhere in state if you were hauling your kayak without someone asking, 'Where do you kayak in Oklahoma?'" he says. "Now, you have kayak birthday parties for 7-year-olds. It's pretty mainstream now. The vast majority of our customer base is local, not from the internet."
Lindo says more than 100,000 Oklahomans paddle their ways around lakes, rivers and streams.
"More people in Oklahoma are paddlers than those who play soccer," he says. "Think about it. There aren't many soccer leagues for 60- and 70-year-olds. Grandparents can paddle, but they're not out there playing soccer."
Lindo says paddle craft unite generations and he has "seen teenagers, who normally don't want to have anything to do with their parents, get excited about going kayaking with them on a camping trip."
Lindo advocates for paddle sports' health benefits, both physical and mental.
"It's good for your core strength; plus it's out of the gym," he says. "I can go paddling for hours and not be aware of the intensity of the workout until later. I have seen customers who've improved their chronic ailments.
"The most valuable part, however, is the mental awareness of paddling. People struggling in life can make 180-degree changes. We've seen it as therapeutic for people with post-traumatic stress disorder."
People who take up kayaking, canoeing or standup paddleboarding tend to get hooked, he says.
"Once people get past the fear of turning upside down in the water, they see it's not what they thought it would be," Lindo says. "They're taking themselves to places that others can't go. It's empowering and peaceful.
"It's a religious experience for me."
2. Getting Your Vehicle Ready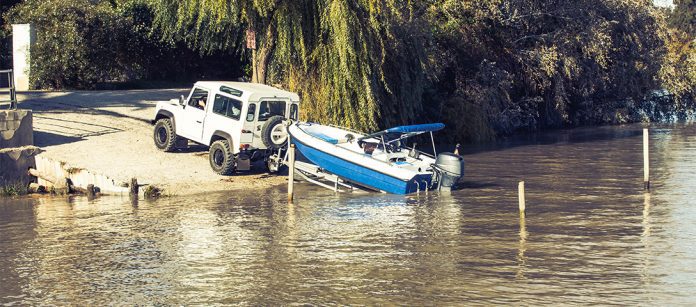 Getting yourself into your preferred craft on the water still involves your vehicle. Planning and preventive maintenance help you avoid frustrations that could spoil your trip to a favorite lake or river.
"Make time ahead of your vacation so that you can have a comfortable – not rushed – meeting with your regular mechanic," says Mark Madeja, senior specialist in the public and government affairs office at AAA Oklahoma.
Madeja says the No. 1 issue that AAA workers see in the summer is a failed battery. A mechanic can easily test its readiness before a road trip.
"Right up there with the battery is lock-out service," Madeja says. "You're out of your element when you're on vacation; you need someone to always keep up with the keys so you can avoid the classic, 'Oh, honey, I thought you had them.'"
Third on Madeja's list of precautions are tires.
"At the very least, most tire dealerships will give you a free inspection, so you certainly want to do that," he says.
Next comes inclement weather, which may not seem likely in the summer, "but you can have a sudden downpour and either skid or hydroplane," Madeja says. "You can't overdrive the conditions. Give yourself time to get there safely."
Finally, blown radiators aren't as common as they used to be, Madeja says, "because cars are made so much better now. But you should have your fluid levels checked and either filled or replaced."
If you're pulling a boat for the first time, consider that you may need a larger vehicle.
"Grab that owner's manual and check the towing capacity," Madeja says, "or you can call your dealership and ask. The vehicle has to handle the load. The heavier the tow, the more horsepower your need."
Once you're on the road, Madeja advises a 10-second, 10-car-length rule for drivers pulling trailers, because stopping distances increase with all the added weight.
"You want to leave lots of room between you and the vehicle in front of you," he says.
3. Getting Your Boat Ready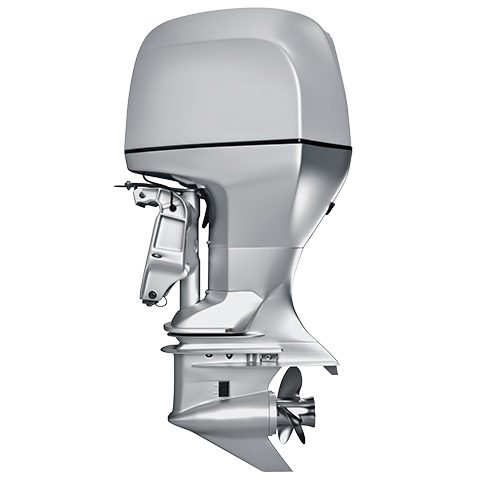 You have the image crystallized mentally: relaxing in your boat as you enjoy watery time away from the workaday world.
And – poof! – a tire blows on the trailer or the engine misfires and sputters when you start it up.
Stan Jones, a co-owner of Nichols Marine since 1994, has seen every bit of frustration that comes when hopes for a pleasant outing on the water are drowned because you didn't think ahead.
A boat service center can help your craft and its trailer get shipshape for the maiden voyage of the summer season. You can also do it yourself in the driveway. And if you don't know how, ask the folks at your dealership.
"For instance, you can use what's called a flush muff and a regular garden hose and run water through your engine beforehand," Jones says. "You can start your engine before you leave home to see if there are any problems."
During winter, rodents find shelter, particularly in places not bothered by humans, so you want "to make sure they haven't chewed the wires in your boat or on your trailer," he says.
The boat's battery needs to hold a full charge and the trailer's tires and axle should be checked out, too.
"Make sure the bearings have the right amount of grease and no water has gotten inside the caps," Jones says. "Use a floor jack to spin the wheels to make sure it or the hub is not loose. And look for dry cracking on the tires."
Boat trailer tires usually take about 50 pounds of air per square inch because they have thick sidewalls, so they need to be properly inflated.
Other pre-trip measures, according to Jones, are: bringing fluids to their proper levels; checking the boat's horn, lights and signals; verifying that the boat's drain plug is in place; engaging the trailer's crank and wench while looking for dry rot in straps and ropes; and having the proper safety equipment (regulation life jackets for everyone, a fire extinguisher and a paddle).
Finally, the best plan for the following summer, Jones says, is to make sure your boat is properly winterized. Depending upon the engine, that could involve pulling plugs, filling the gas tank and putting in environmentally friendly pink antifreeze.
4. What Motorboat to Buy
You're ready to take the plunge and buy a motorboat, but you have no idea where to start. A veteran in the field offers a quick primer for figuring out which craft is right for you.
"I always say to them, 'Visualize your day at the lake and what type of activities do you envision,'" Stan Jones of Nichols Marine says. "I ask them, 'Do you want water sports? Do you want to fish? Do you just want to sit around? Do you want a little bit of everything?' That helps us dial in on what type of boat fits their needs."
Jones says the size of the boat should accommodate the usual number of people who will be on the lake with you.
As for anglers, "there's sport fishing and meat fishing," Jones says. "Depending upon which one you do – catch and release or keeping the fish to cook and eat – will determine the type of boat. And you don't necessarily need a live well; an ice chest might serve your purposes if you're going to clean the fish after you get back to shore."
If you still can't decide, Jones suggests renting various types of boats and seeing which one meets your needs.
"It's a lot cheaper in the long run to do that than to get stuck with something you don't use," he says.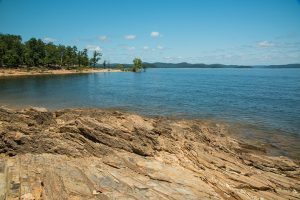 Beavers Bend State Park/Broken Bow Lake/Mountain Fork River
The deep forests of the Kiamichi Mountains dominate this southeastern corner of Oklahoma. Pine and oak line the lake's 180-mile perimeter and the 26 miles of hiking trails. The Mountain Fork's cool waters tend to stay that way as they flow into the lake, 185 feet deep in places.
Black Mesa State Park/Lake Carl Etling/South Carrizo Creek
As far away from Beavers Bend as you can get and still be in Oklahoma is this surprising respite in the Panhandle. A few miles from the state's tallest point, the park has areas of deep shade beside the lake and creek. Plus, the area's elevation (4,330 feet high) and low humidity make it seem cooler than the rest of Oklahoma.
Boiling Springs State Park
Don't let the participle fool you. The waters of Shaul Lake aren't 212 degrees; they bubble because they are spring-fed. This oasis is one of the seven Civilian Conservation Corps parks built in Oklahoma during the Great Depression.
Chickasaw National Recreation Area/Lake o' the Arbuckles
The 44-degree waters in the park's spring-fed swimming areas take your breath away, but the instant cool-down is worth it during the muggy days of summer. The lake, ideal for any type of watercraft, provides first-rate fishing and forested camping.
Grand Lake o' the Cherokees
Arguably Oklahoma's most popular body of water, this reservoir has seven distinct areas of the gigantic Grand Lake State Park – Bernice, Cherokee, Disney, Honey Creek, Snowdale, Spavinaw and Twin Bridges. The lake's fishing is so famous that it has twice hosted the Bassmaster Classic, the most important event in the sport.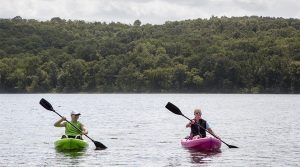 Greenleaf State Park
Hiking the 18 miles through the forest and along the lake may lead you to believe that you're in the Ozarks of Arkansas instead of this off-the-beaten-path gem. Water skiing, jet skis and wave runners are prohibited, so it's much quieter than other lakes in the state. Relax in peace.
Illinois River
One of the most scenic rivers in Oklahoma, the Illinois is popular for its gentle current, which makes it ideal for people on tubes, rafts, kayaks or canoes. Many outfitters along the river rent those watercraft and pick you up downstream. The wooded and craggy bluffs cast long shadows onto the water during the hottest times of the day.
Lake Eufaula
The largest reservoir within Oklahoma (Lake Texhoma is, given its name, split between rival states), Eufaula is home to two state parks. The lake's wide open areas and prevailing winds make for good sailboating. Hundreds of nooks, crannies and coves, often in the deep shade of surrounding bluffs and trees, beckon you to take the plunge.
Keystone Lake/Keystone Ancient Forest Preserve
The ancient forest abuts the lake, although trails from the former haven't yet been cut all the way to the latter. Nevertheless, you can hike through the canopy of trees in the preserve or in nearby Keystone State Park before getting wet in the reservoir, impounded in 1968 when the Arkansas River was dammed near Mannford.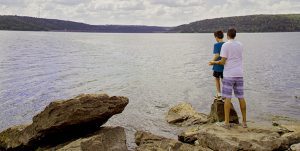 Sequoyah State Park/Fort Gibson Lake
Oak, hickory and pine provide nearly constant shade at this laid-back getaway. On your bicycle, you make a hilly, 20-mile loop through all the park roads and trails, none of which is more than a few hundred yards from the lake. So if you get too hot in the saddle, instant relief is close.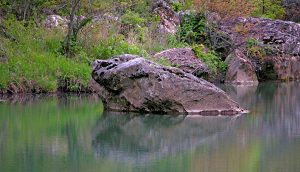 Tall Grass Prairie Preserve/Sand Creek
This is another curveball on the list because the prairie preserve's signature tall grass thrives in dry conditions. But filtering its way through the area is Sand Creek, picturesque and cool as it cuts through ancient crosstimbers, limestone and sandstone.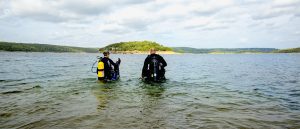 Tenkiller State Park/Tenkiller Ferry Lake
Tenkiller is one of the most popular lakes in the state for paddlers of kayaks, canoes and standup paddleboards, and for scuba divers. The Cookson Hills' dense forests surround this out-of-the-way bit of heaven.
Contiguous states
Colorado
Vallecito Reservoir – Deep in the San Juan Mountains, this lake is perfect for cooling off after a long day's hike atop the Continental Divide.
Animas River – Whitewater rafting doesn't get much better than this.
Kansas
Little Arkansas River – Flowing through Wichita's Riverside neighborhood, this tributary of the Arkansas hosts many rowing regattas.
Milford Lake – The largest lake in Kansas is encircled by thick woods and provides top-notch fishing and hunting.
Missouri
Lake of the Ozarks – Many see this as the Show Me State's premier outdoor destination.
Big Piney River – This serpentine river is spring-fed and perfect for canoes, kayaks and standup paddleboards.
Arkansas
Beaver Lake/White River – Paddle sports and fishing are among the popular activities at these bodies of water smack-dab in the Ozarks.
Lake Ouachita – More than 40,000 surface acres of clear, cool water lie deep in the Ouachita National Forest.
Texas
Caddo Lake – One of the few natural lakes in Texas that's not an ox-bow, Caddo is part bayou, too – evident by the ancient cypress tress growing right out of the water.
Lady Bird Lake – Formerly called Town Lake, this Austin delight hosts hundreds of people on kayaks, canoes and standup paddleboards nearly every day.
New Mexico
Heron Lake – Surrounded by mountain pines and with a no-wake speed limit, this place is often called The Quiet Lake.
San Juan River – Fly-fishing enthusiasts and paddlers reach Nirvana here.