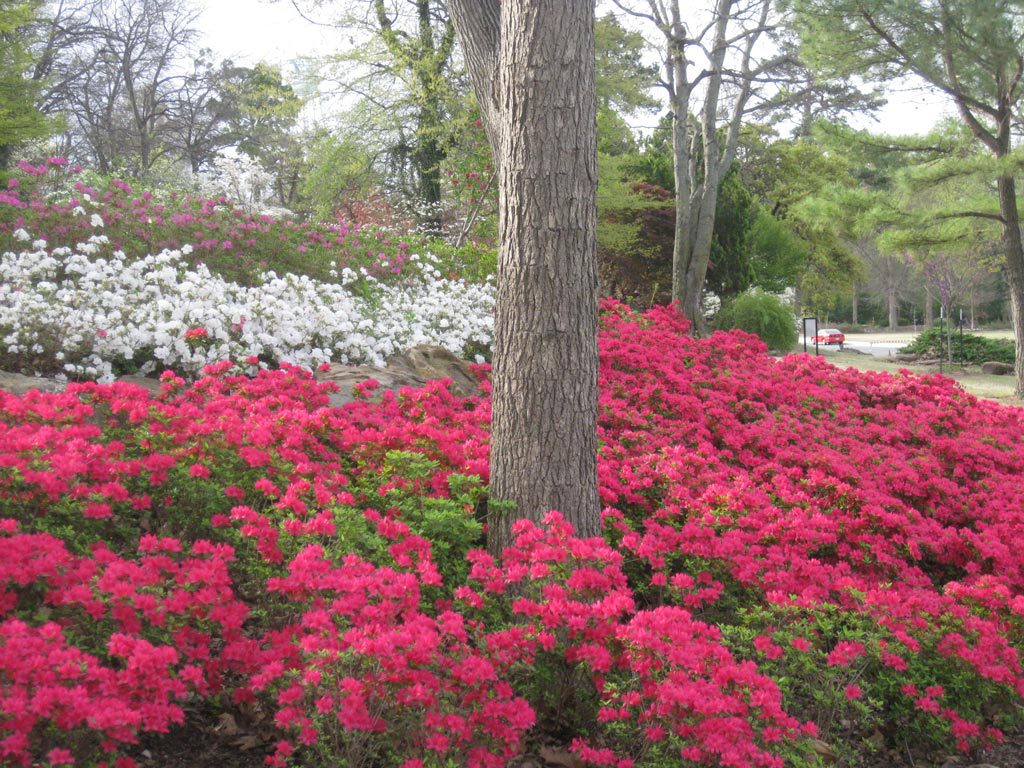 Greet the blooming flora at Honor Heights Park, a 132-acre oasis in Muskogee and home to the annual Azalea Festival. This celebration, which began in 1967, highlights the 625 varieties of azaleas in the park, along with dogwoods, redbuds and an assortment of other plants.
Kimbra Scott, spokeswoman for the city of Muskogee, says that while the flowers are the focal point of the festival, it offers much more.
"We have craft events, car shows, parades, chili cook-offs, dances, and the list goes on," she says. "So what started as a two-week event in Honor Heights Park has now grown to a citywide, highly anticipated, monthlong event that attracts residents and visitors, all races and ethnicities, all income levels, and all ages. It is truly Muskogee's event."
The festival has activities throughout the city at varying times. For more information, head to visitmuskogee.com.