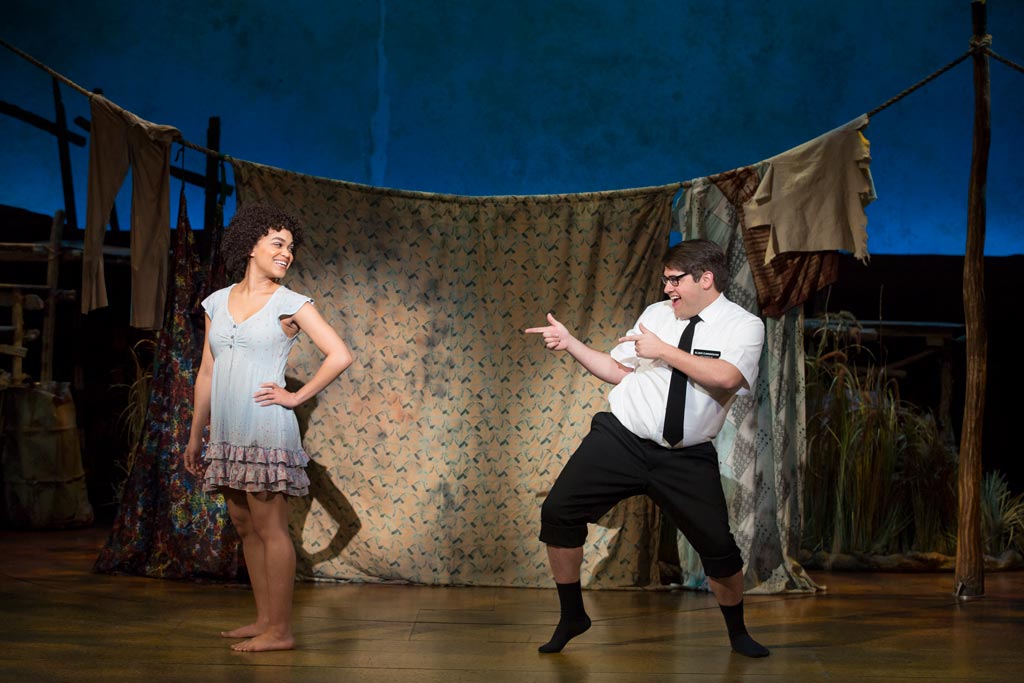 Perhaps one of the best-known musicals of the 21st century is The Book of Mormon – and it returns to Oklahoma City thanks to OKC Broadway. The story follows two incompatible missionaries sent to Africa "to spread the Good Word."
"The Book of Mormon was a huge hit the first time it came to Oklahoma City," says Bethany Rohlmeier, director of marketing for OKC Broadway. "Some of the strongest feedback we've received from patrons is that they either missed it the first time around or wanted to see it again. The mission of OKC Broadway is not only to bring the newest hits direct from Broadway … but to include added season events that are huge Broadway successes or that our patrons have asked to see again."
The raunchy musical is perfect for adults on a night out – just leave the kids at home and get ready to guffaw,
"I laughed through the entire show," Rohlmeier says. "From 'Hello,' the opening number, to 'You and Me (But Mostly Me),' really, I was in stitches through all of it."
The show runs April 24-29 at the Civic Center Music Hall. Get your tickets at
okcbroadway.com.