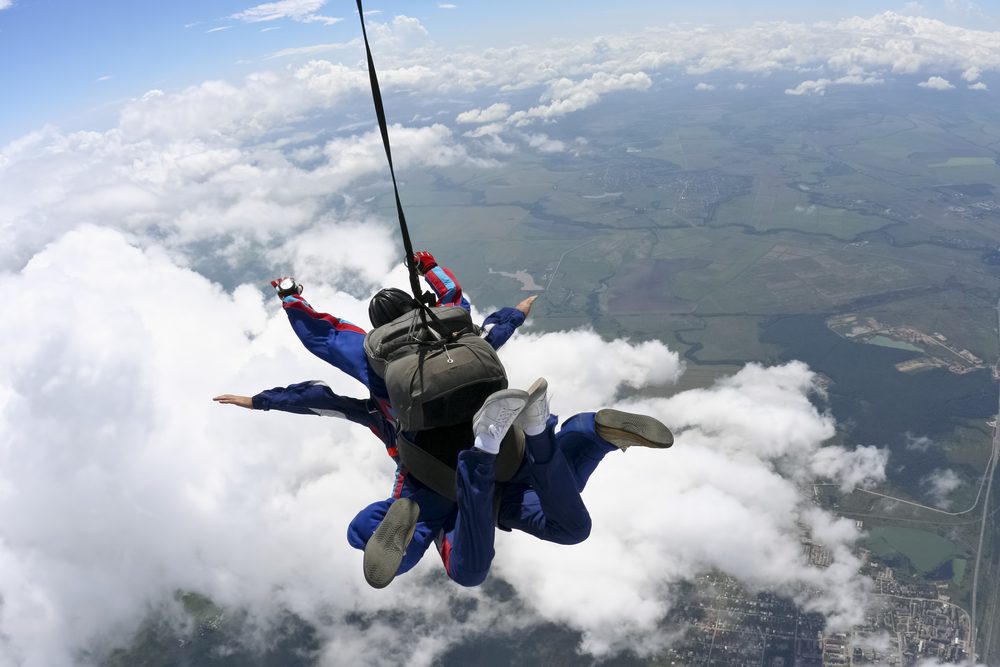 [dropcap]On[/dropcap] Friday, Aug. 21, Monte Cassino's Sr. Julia Marle Roy and School Director Dr. Matt Vereecke will take a flying leap out of an airplane, and it's all because of the Monte Cassino family and its commitment to the school and its students.
In April, Roy issued a challenge to the Monte Cassino community that if they raised $60,000 for scholarships to help students attend school when they wouldn't be able to attend otherwise, she'd jump for joy – out of an airplane two miles up in the air and traveling at 120 miles per hour.
Not only did they raise the original $60,000 asked for, but at Monte Cassino's annual Brick by Brick gala on May 1, the school auctioned off a Jump with Sr. Julia package, and Vereecke secured his spot to accompany Roy in flight.
Roy and Vereecke will jump with Skydive Tulsa at the landing site near 183rd Street and South Memorial Avenue. Helping ensure they won't miss their target, Monte Cassino students, parents, staff and friends will be waiting at the landing site while the pair makes the descent to the ground. There, the Back to School Picnic will commence.
To see how you can give to Monte Cassino, visit
http://www.montecassino.org/site/sections/59.