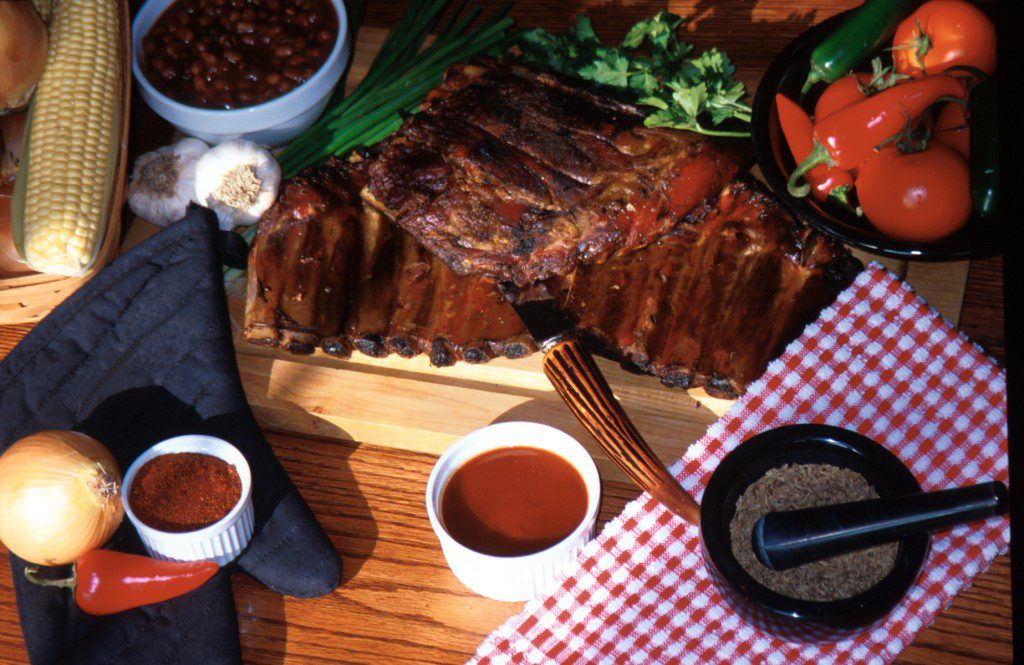 Oklahomans aren't strangers to that distinctive product of fire, smoke and select cuts of meat thrown together at 250 degrees for so many hours. That's barbecue, and in Kansas City, Mo., it's a style of grilling that comes by way of history and invention. So what exactly sets K.C. barbecue (pork, beef, chicken or other) apart from what you'll find in Texas, Tennessee or elsewhere in the South? Let's just say the answer is ultimately in the smoke rings and water.
Location, Location, Location
The "Barbecue Capital of the World," Kansas City is located at the Missouri-Kansas state line at the split of the Kansas River from the Missouri River. As the nearest major city to the center of the contiguous U.S., Kansas City was a Midwest crossroads from east to west up through the 1800s and from south to north in the 20th century. The Missouri River (and later the railroad) carried Americans to a new country and town that would reflect the mix for decades to come.
K.C.'s Real Godfather
A steamboat cook from Tennessee named Henry Perry arrived in Kansas City in 1907. A year later, he was serving smoked meats from an alley stand to workers in the Garment District. Eventually, Perry moved into the area now called the 18th & Vine District serving slow-cooked beef, opossum and raccoon smoked over oak and hickory logs and served with a peppery sauce. Modern Kansas City came of age gnawing on Perry's ribs and visiting the two still-standing establishments that represent his legacy.
Order Up!
When Perry died in 1940, employee Charlie Bryant took over his restaurant and sold it to his brother, Arthur Bryant, in 1946. Arthur Bryant's BBQ in Kansas City still serves an assortment of meats (another hallmark of K.C. barbecue) with its equally famous sauce. Gate's Bar-B-Q opened in 1946 when George and Arzelia Gates teamed with another Perry employee, Arthur Pinkard. That recipe has carried the Gates brand into the 21st century with six restaurants throughout the metro area. Kansas City is home to more than 100 barbecue joints, from dives to upscale, but some of the most notable you're sure to hear bragged about include Oklahoma Joe's, Danny Edwards, Fiorella's Jack Stack Barbecue and B.B.'s Lawnside BBQ.
Something To Celebrate
If finding yourself at the center of the Kansas City smoke ring isn't enough, try a visit to one of the city's premier barbecue festivals. The American Royal takes place every fall, celebrating the region's agricultural heritage and agrarian values. Horse shows and livestock events notwithstanding, it's also called the "World Series of Barbecue," drawing hundreds of pit masters to the largest competition in the world (www.americanroyal.com). Find more at the Great Lenexa BBQ Battle-Kansas State Championship in nearby Lenexa, Kan. (www.lenexa.com) and the Balloons & BBQ Festival at Kansas Speedway in Kansas City, Kan. (www.balloonsandbbq.com).