Maintaining Connections Leads to Early Detections 
If there is anything consistent in life, it's change – and getting older might be the best example of this fact. As we near our golden years, there are many new things to consider when it comes to overall health. There are some simple things, both physically and emotionally, that become paramount as we light more and more candles on the birthday cake.
Motion is life – and if you're not moving, eventually things are going to break down. This is the lesson a mentor taught Michael Cain, D.O., family medicine physician with Norman Regional Health System. Now Cain mentions mobility as one of the top considerations for seniors, along with proper nutrition, for staying in tip-top condition.
"Maintaining those basic activities of daily living are crucial," he says.
But not all considerations are physical in nature. Cain emphasizes the importance of his patients staying connected with others. Oftentimes, due to retirement or loss of a spouse, people's connection status may change as they age. When these variables happen, it's important to stay on top of keeping connections alive.
"When they're going to work every day, they had connections to people. Now they're not working every day, what is their connection?" asks Cain.
It's important that people replace that support system with friends, family or grown children.
"If you have someone that really cares about that person, they're going to see [potential medical issues] really early on and then maybe we can intervene to prevent progression," he says.
Innovative and Dynamic Senior Activities 
Another big shift that often comes along as we rack up the decades is a change in living arrangements. There are many senior living communities that offer a wide range of living options, from garden homes, condos and apartments to independent living and skilled nursing care. But if there's one thing that has definitely changed in recent years, it's that these communities don't need to be equated with only bingo and bridge for fun. Many now provide a wide range of offerings.
"Our community activities are as innovative as our residents," says Sharon Goforth, resident life director at Covenant Living at Inverness. "Building off the vast knowledge and skills of Inverness residents, we have resident-led dance lessons, followed by a monthly dance trip to a local lodge."
And this is just one example of the dynamic shift in senior living communities.
Activities range from the physically energetic – water aerobics, boxing, walking and, coming soon, pickleball – to brain health boosters – like brain games classes, technology workshops and Do Tell Luncheons, where residents can share interesting stories from their lives and careers. Members of the community have even been known to pursue high-flying activities like skydiving, ziplining and rides in a hot air balloon. And, that emphasis on connection is nurtured at Inverness.
"Believing in the many benefits of multi-generational experiences, we have partnered with a local homeschool group," says Goforth. "Various aged children come regularly to read to our residents or be read to. They then share a time of art and, of course, snacks!"
Goforth describes how residents aren't looking for a "retirement" from the activities that they love – they still enjoy being physically active and giving back to their community by volunteering.
"They want interesting, educational and entertaining opportunities to stay healthy, active and vibrant in this chapter of their lives," she says.
A Checklist for the Big Move
The timing of major change can be critical – and this includes making decisions about living arrangements in retirement.
"Typically, if someone is considering moving to a continuing care retirement community, it's time," says Goforth.
But what steps should be taken, and considerations evaluated, when making a decision about a senior living community?
Goforth suggests some initial steps of evaluating residency agreements for what they offer. This can be found in a contract that a community representative provides. A potential resident should understand all costs and what is included. Take a tour and picture yourself living there, and find out how much input residents have in day-to-day operations.
One important initial step should be to make a list of features of living that are important to you, says Goforth. Do you prefer a quiet setting, lots of interpersonal interaction, pet-friendliness, shopping and dining availability, religious affiliation, an idyllic view? Take time to evaluate if this community matches your preferences. Talk to other residents about their experiences. And while you're talking to people, take time to meet the executive director, dining manager, fitness professionals and clergy, if applicable.
"Most people make their own decisions, and it is not as complicated as it may appear," says Goforth.
Healthcare 101
Prepping for waning health is certainly not fun, but it is necessary.
One major pitfall that Cain sees with his patients is that they don't realize they are supposed to reach out and get the ball rolling on Medicare well ahead of their 65th birthdays – perhaps six months or more.
"What's good for one person may not be good for another person, based on what medicines they take and what illnesses they have," he says. "So it's important to start that process in advance."
And while you're thinking about the future, end of life medical and financial considerations are an important conversation to have with loved ones and your doctor. Make sure critical documents, such as advanced directives and designation of a power of attorney, are captured in your medical records, recommends Cain.
"It's important when you're well – when your mind is good, your body is good – to have those discussions with the people that are going to be at your bedside in those end days," says Cain.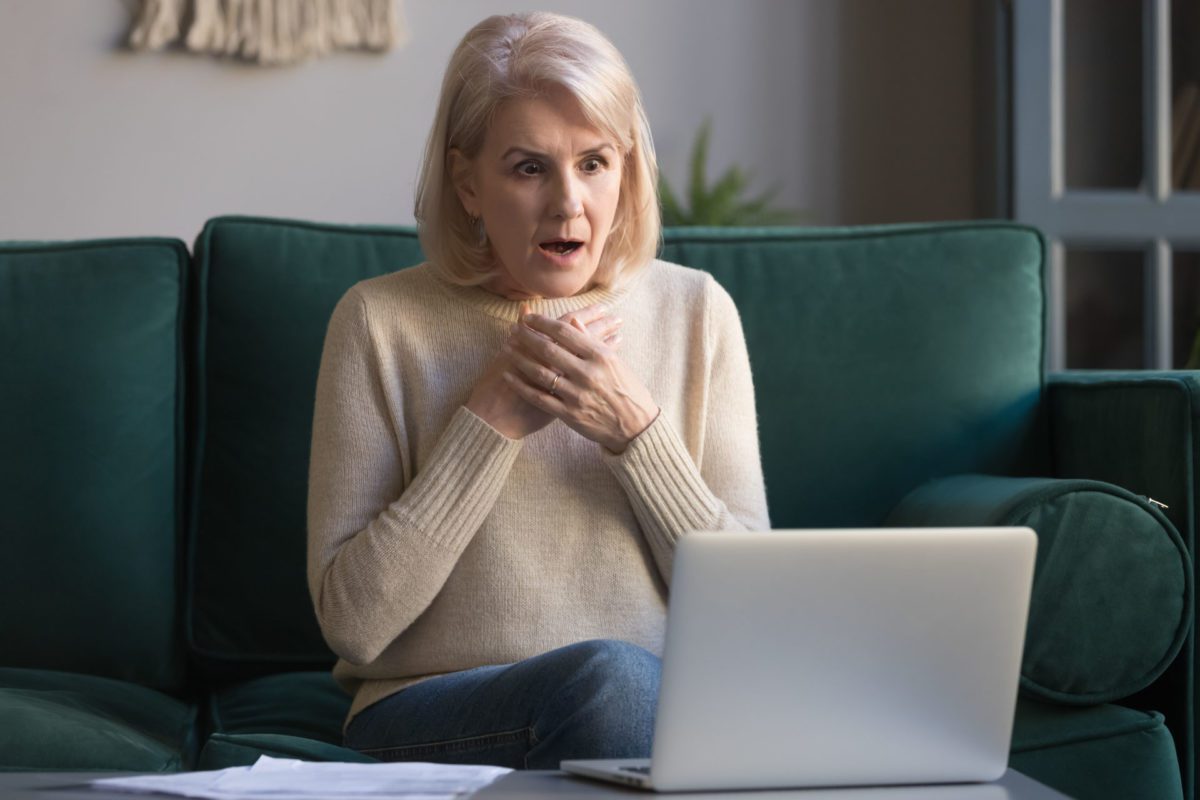 Financial Elder Abuse
Aging includes vulnerability, but there are ways to protect yourself and your loved ones from elder abuse – physical, emotional and financial.
"One smart choice to protect against elder abuse is to stay connected with your community – family, friends, neighbors, a faith community – to help insulate yourself," says Jeromy Buchanan, Director of Community Living, Aging and Protective Services, a division of the Oklahoma Department of Human Services.
It's also important to stay informed.
"Knowing what's out there and knowing how to protect yourself is important," says Buchanan. The National Council on Aging has an updated list of current scams being perpetrated against the elderly.
Buchanan also mentions Area Agencies on Aging around the state as important avenues for information of all types for older adults.
And, most importantly, if you have an elderly community member you are concerned about, speak up.
"If you see something, make a report to [Adult Protective Services], because we will go out and investigate," says Buchanan. Abuseisnotok.org or the Abuse and Neglect Hotline at 1-800-522-3511 is where to start.
Signs of Financial Elder Abuse:
Sudden changes in bank accounts or practices, including unexplained withdrawals of large sums of money; 
The inclusion of additional names on an older adult's bank signature card;
Abrupt changes in a will or other financial documents;
Unexplained disappearance of funds or valuable possessions;
Provision of substandard care or bills left unpaid despite the availability of adequate financial resources;
Discovery of a forged signature for financial transactions or for the titles of the older adult's possessions;
Sudden appearance of previously uninvolved relatives claiming their rights to an older adult's property or possessions;
Unexplained sudden transfer of assets to a family member or someone outside the family;
The provision of services that are not necessary;
An older adult's report of financial exploitation.
Taken from the United States Department of Justice.