[dropcap]A[/dropcap] large seating area accommodates diners who choose to eat their meals inside the store.
Located in the heart of Nichols Hills Plaza lies a pristine new restaurant with a unique twist – homemade fresh, local meals, cooked to go. This innovative restaurant, Provision Kitchen, opened in October, and because of its delicious meals and convenience, has proved itself a hit in the city.
Whitney McClendon, the managing partner of Provision Kitchen, was inspired to create a new type of restaurant in Oklahoma City after having previously worked in cancer research. She wanted to combine her love for cooking with her passion for giving Americans the option of eating safe and local meals with convenience.
Breakfasts, lunches and dinners are all available to pick up at Provision, and a salad bar full of locally grown, organic fruits and vegetables is open to customers. Even the drinks are organic, from coffee to a delicious raw honey lemonade – the quality is evident in each sip.
"We wanted to make local, organic meals easily accessible to people and their busy lifestyles," says McClendon. "A lot of people come in and buy meals to last them through most of the week. All of our meals have a three-day shelf life, and we have a quick pick-up service, so this is very convenient, especially for busy parents."
Provision's most popular dishes include bowls and quinoa fried rice – fresh quinoa served with organic chicken and fresh, locally grown vegetables. And for breakfast lovers, Provision has a wide selection of loaded scrambled eggs and banana pancakes to enjoy at any time of the day.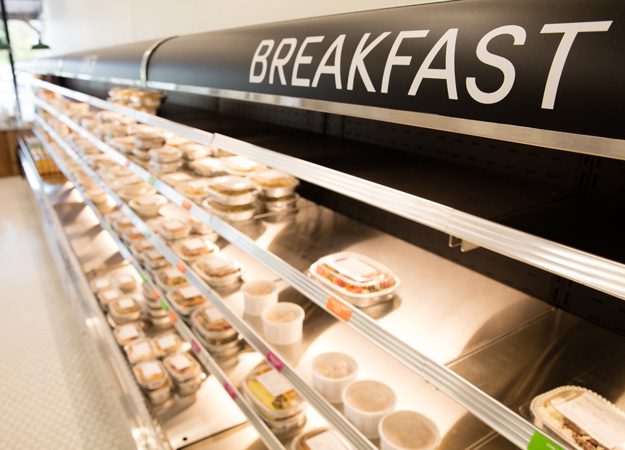 Although Provision Kitchen caters to people who are on the go and ready to eat local, customers can also grab a meal and eat in the restaurant's large seating area.
"It's amazing to see how many people want to still eat their meals in our restaurant with their friends," says McClendon.
Provision also caters to those who are trying to eat locally as a lifestyle. Just in time for the New Year, Provision is offering a meal plan program and curbside pickup for weekly meals for those who feel they are too busy to come inside and pick out their meals.
Whether you have an on-the-go lifestyle or just want to have a sit down meal with friends, Provision Kitchen provides a great opportunity to do so. 6443 Avondale Dr., Nichols Hills. www.provision-kitchen.com