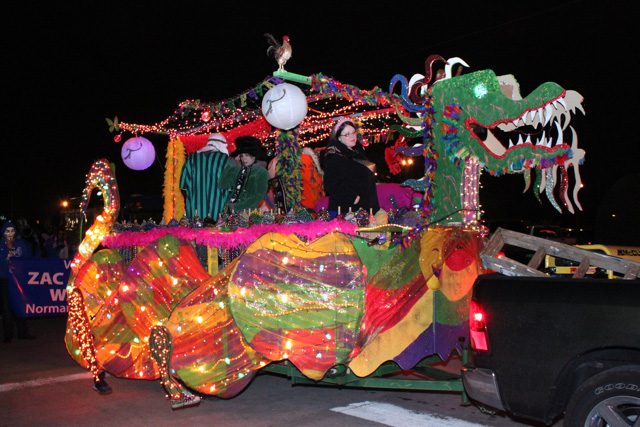 Shake off the winter blues and celebrate New Orleans style at the Norman Mardi Gras Parade on Feb. 25. The parade began in 1994, created with a focus on family-friendly fun. A handful of like-minded, enthusiastic friends coordinated to create a community event to commemorate Mardi Gras.
"Many citizens say this parade is one of Norman's best kept secrets, a joyful ruckus among friends and family, freezing rain or wind," says Aimee Rook, parade coordinator.
A rowdy celebration of music, art, culture and community, this event offers a variety of activities: live music, delicious gumbo, marching bands, street vendors, a parade and an awards ceremony following. Awards include Best Costume, Best Marchers, Wackiest Family and Best Doggie Gras (in layman's terms, Best Pet Costume).
"I love seeing how businesses and creative folk work together, creating so much fun and showing it off down Main Street," says Rook. The parade begins at 7 p.m. Head to normanmardigrasparade.com for more information.