The Rising Tide of Popularity
Having fun, making memories and staying safe are top priorities for many this summer. At the lake, you can do all that and more.
Since COVID-19, many have moved their permanent residences to Oklahoma's varied bodies of water.
Joe Harwood is president and owner of Arrowhead Yacht Club and Marina, which operates several ports, including one at Grand Lake. He confirms that a great many have moved to live at the lakes all year. Some people transitioned from Tulsa and Oklahoma City, while others have come from California and other states on the west coast.
Harwood says Arrowhead operates year-round, but the busiest months are May through August.
"COVID numbers are very low," he says. "It has been a good thing."
This year, the lakes are already proving to be a popular place to congregate with family, friends and business associates for an extended stay or just a short visit.
"We're off to a good start," he says.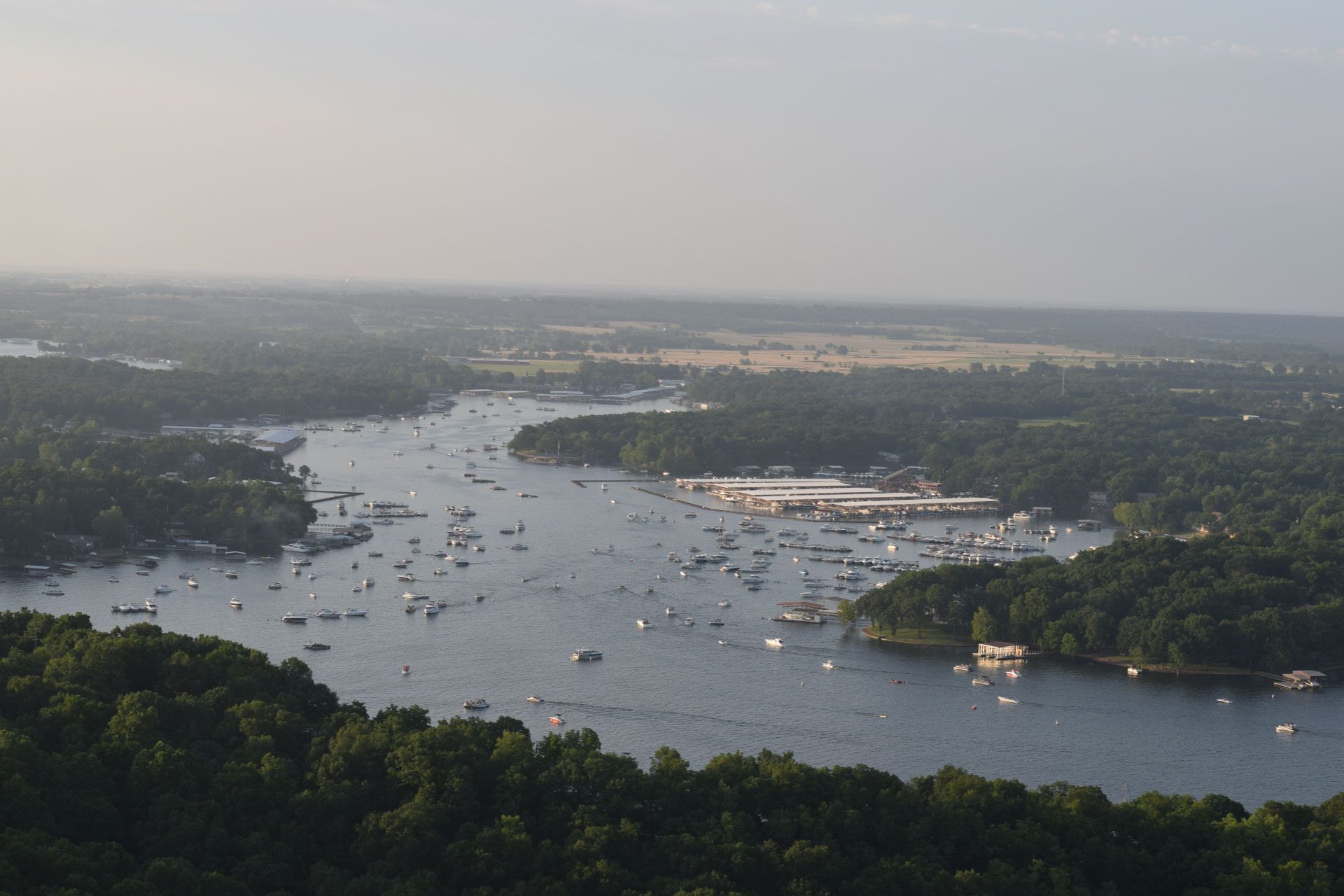 Laws to Know
The lake is not, in fact, the wild west; there are laws you must understand and follow. The Grand River Dam Authority (GRDA), which oversees Grand Lake, Lake Hudson and the Illinois River, advises the public to stay safe and abide by the laws. The GRDA Police Department patrols these areas and assists the public.
"They are there to help our lake visitors," says Justin Alberty, GRDA communications director. "The ones [lake laws] we stress are tied to safety."
Whether boating, fishing or swimming, a proper life jacket is vital. Wearing one increases the chance of survival in an accident. The GRDA suggests purchasing your own U.S. Coast Guard-approved life jacket. Look at the jacket label, as it provides the weight, size and proper use information. Check the fit. Once the straps and buckles are secured, it should not slip over the head or come above the ears. Inspect life jackets annually for flotation and fit while making sure it remains in good condition with no rips or tears.
While boating, use a checklist for required onboard equipment like a horn, paddle and fire extinguisher. Do not drink alcohol, as it is a contributing factor in a third of all recreational boating fatalities, according to the United States Coast Guard (USCG) statistics. Data from USCG reveals that in regard to boating deaths involving alcohol, over half the victims capsized their boat and/or fell overboard.
"We urge you to stay safe and enjoy the time on the water," says Alberty.
The GRDA encourages visitors to become familiar with their chosen lake. Each place has its own hazards to be aware of, like tree stumps and varying water depths. Boat inspections can be obtained through the GRDA Police Department or the National Coast Guard Auxiliary. A fishing license can be procured through the Department of Wildlife.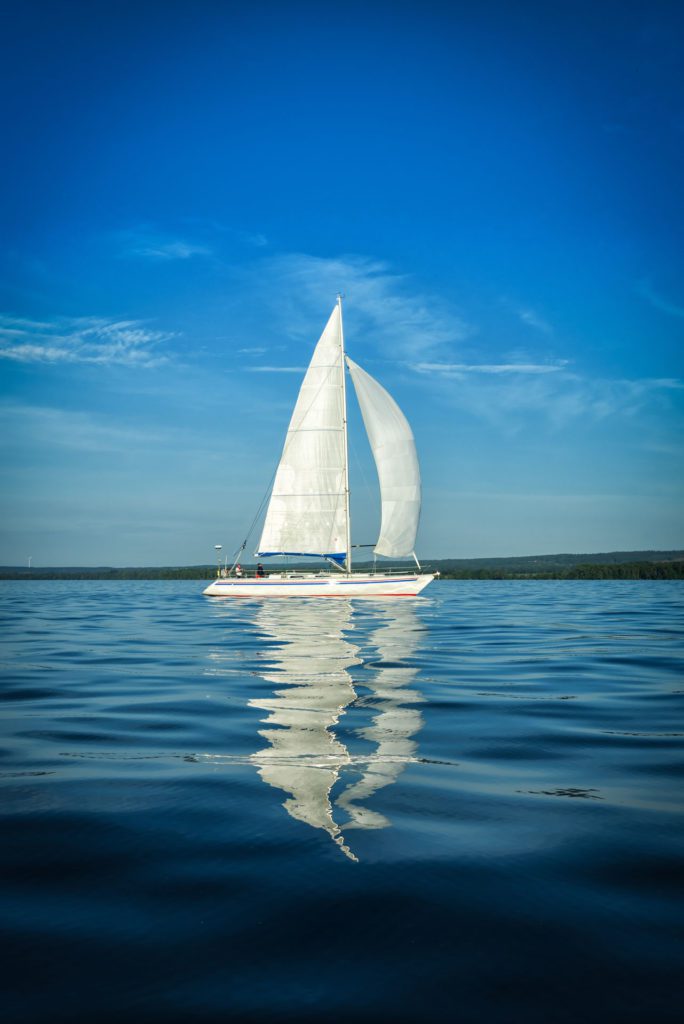 Life on the Lake
The marinas, restaurants, shops and fuel stations are already seeing record numbers of guests this summer, according to Brandi Burkhalter, the executive director of Lake Texoma Association (LTA). The mission of the LTA, a nonprofit entity, is to protect, preserve and promote Lake Texoma and the surrounding area.
"We act as advocates for the lake region," she says.
Even though Lake Texoma is busy all year, the busiest period, Burkhalter says, is March through Oct. 1. Most stores have set hours, but Burkhalter advises to call the area to be visited.
"We have striper fishing all year long," she says. "We are busy through the lake season. At our lake, there has been an increase [of people] since COVID."
For those looking to visit Texoma in July, fireworks abound. The marinas will have live music and several areas will have events to celebrate Independence Day. In August, the LTA has its annual fundraising event, Bash for Cash, which will have music as well as silent and live auctions. This year's theme is Margaritaville, and roughly 300 people are expected.
Safety First
While on the water or swimming, be sure to take safety precautions. Prior to activities, Burkhalter recommends swim lessons. Being prepared and confident in the water is vital to keeping safe.
Other safety concerns include skincare and hydration. According to the American Academy of Dermatology (AAD), skin cancer is the most common cancer in the United States. However, it is also the most preventable. The AAD recommends using sunscreen with an SPF of at least 30, which will block 97% of the sun's UVB rays. Even on cloudy days, sunscreen should be reapplied about every two hours and after swimming or sweating. For a physical sunscreen, one that sits on the skin surface, look for the active ingredients of zinc oxide and/or titanium dioxide. For a chemical sunscreen, which rubs into the skin without leaving a white residue, pick one with active ingredients including oxbenzone, avobenzone and octisalate.
Be proactive in avoiding heat-related illnesses such as heat cramps and heat stroke by staying hydrated.
"Being on the water will cause you to overheat," says Burkhalter. "Drink plenty of water."
The Centers for Disease Control and Prevention recommend drinking one cup of water every 15-20 minutes while in the heat for less than two hours and/or involved in moderate activities; during prolonged sweating lasting several hours, consume sports drinks containing electrolytes; avoid alcohol and drinks with high caffeine or sugar; and do not exceed six cups per hour in fluid intake.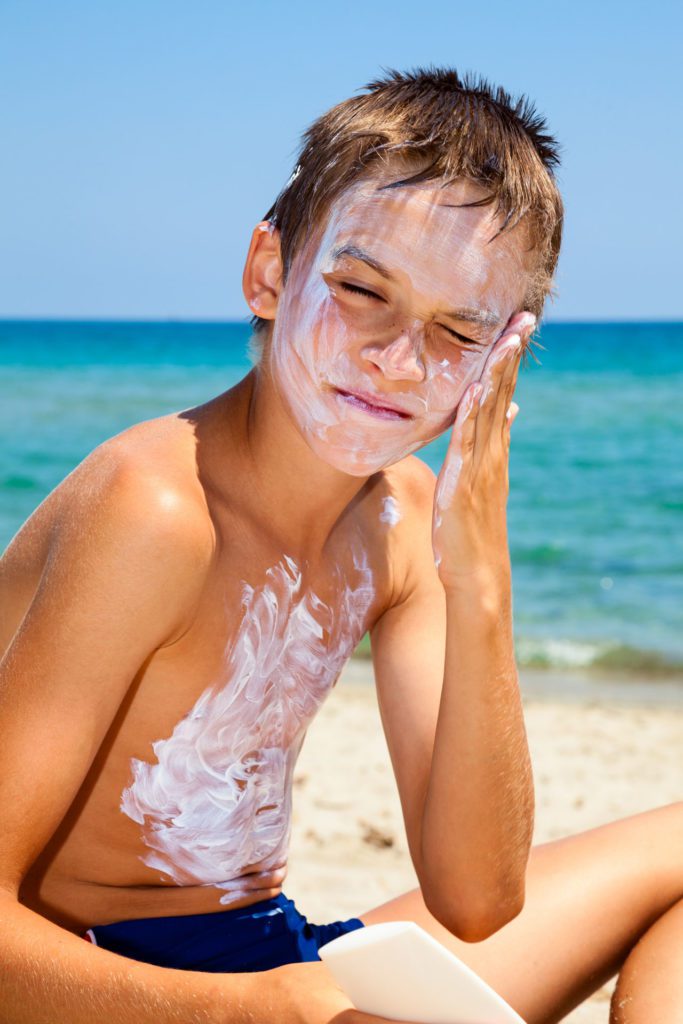 Recreation Essentials
Whether you're on the hunt for floating games and noodles or other water-friendly toys, there are plenty available at lake specialty stores.
Ash Muhne-Galán, the multimedia director at Ugly John's Custom Boats, says popular lake items are wakeboards, surfboards and water skis, as well as inflatable tubes and rafts. The fuel dock and ship store, which has locations at Grand Lake, Lake Eufaula and Tulsa, among others, sells boat accessories, clothing, souvenirs and snacks.
You can also visit the 1950s Retro Bar where shakes and sundaes are served. Ugly's Grill and Bar at Thunder Bay Marina is also open seasonally from Memorial Day weekend through Labor Day weekend in Afton. It features an outdoor covered patio deck overlooking the lake with an open bar and specialty grill menu items.
Boating Brands
The sky's the limit when it comes to boating brands for Oklahoma lakers. Ugly John's offers competitive sales, trading and brokerage of a variety of new and pre-owned speedboats, powerboats, pontoons and yachts. Boat customization and boat service is available as well as water sport accessories.
"Our 2022 brand line-up includes Nautique, Monterey Boats and Premier Pontoons, Fountain Powerboats, and Donzi Marine," says Muhne-Galán.