Central Oklahoma Humane Society – Oklahoma City
Founded in 2007 to help the city's animal welfare department tackle pet overpopulation, the Central Oklahoma Humane Society is the largest animal-related nonprofit in the state.
Its goals are to eliminate the need for animal euthanasia, provide spay and neuter services, move pets out of state when necessary (such as during natural disasters), manage cat colonies and save baby animals through a neonate nursery.
A DAY IN THE LIFE
OF a 'FOSTER FUR PARENT'

Tulsan Taylor Brown, a registered veterinary technician at Oklahoma Veterinary Specialists, provides a foster home for Rescued 'n' Ready Animal Foundation. Following is a day-in-the-life view of fostering pets.

My morning starts with the soft mews of Lexi, a shy Siamese I trapped at an abandoned trailer park. My foster dog patiently waits in his kennel. I get out of bed and all of the cats, each with a personal story, gallop down the stairs. Lexi used to hide a lot. After some months, she comes up to us and lets us pet her. I get a text from a woman who has Mondo, one of my other fosters. This "foster to adopt" situation is going well. I smile with relief. No matter the foster pet, I am always anxious and prepare for the worst. Arby has had playdates and sleepovers with his potential adopters over several weeks. I get a call about a former foster, adopted several months ago. My heart sinks. It's not working out. I'm exhausted from working overtime, but I drop everything to go get her. I'm heartbroken. She never "showed well" at Petco. My full house keeps expanding. I get a call about someone interested in Rory, a kitten. I plan a meet-and-greet tomorrow before I go to work. If she gets adopted, I can bring Chelsea home; we don't know much about her since she's been staying at the vet. That's where I come in. She'll be integrated into my clowder and adopted, and then I'll do it all over again. 
"We are passionate animal lovers who are paving the way to make Oklahoma City one of the most humane cities in the United States," says Melinda Prible, director of marketing and communications. She says the OKC humane society's annual activity includes about 3,500 adoptions; 15,000 spay or neuter surgeries; saving 1,000 newborn puppies and kittens; and relocating 1,500 dogs to other states.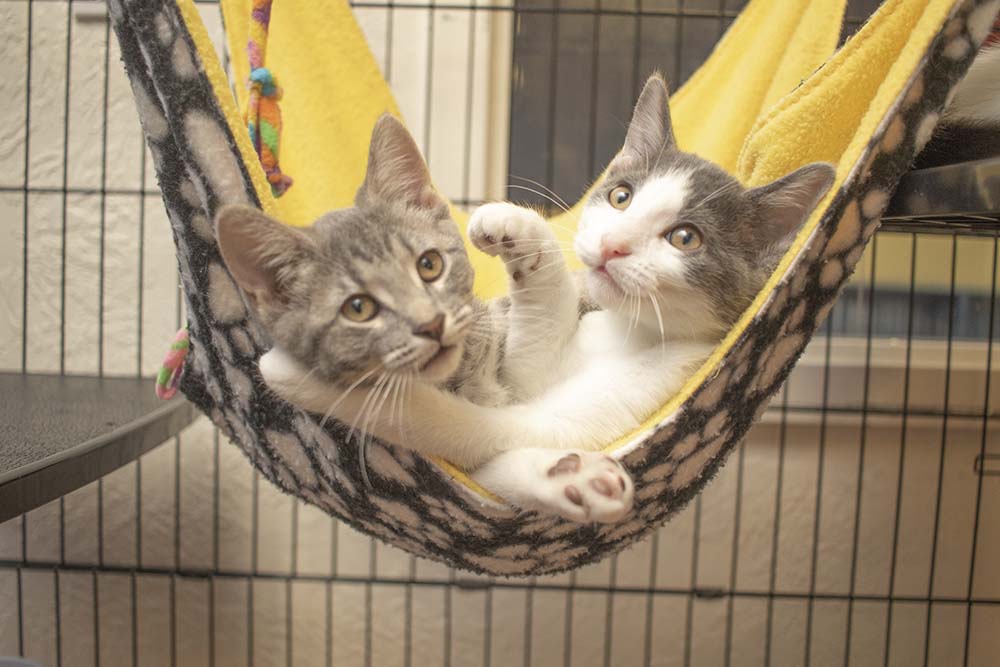 Prible says people can support the society's missions by spaying and neutering their pets (and convincing friends and family to do so as well), and by adopting from shelters and rescues rather than buying animals from breeders.
"These two things will undoubtedly help save the lives of future pets," she says.
Those on the fence about adopting or unable to donate money might consider taking care of pets until permanent homes are found.
"We are foster-based and have approximately 200 foster families," Prible says. "Fosters have a selfless and sacrificial love for animals and a passion for fighting for those who can't fight for themselves. They also have a deep love for people and want to share the unconditional love that only a pet can bring."
The society survives solely on donations. For more information, go to okhumane.org.
Tulsa Animal Welfare
There is a common misconception that city animal shelters exist mostly to euthanize abandoned pets and strays; nothing could be further from the truth.
"We genuinely care for the animals that come to us and we want what is best for them," says Jean Letcher, manager at Tulsa Animal Welfare. "We are happy when they find a new home and cry when we can't find a family for them. All of us in Oklahoma are doing our best with too few resources and too few people."
Looking to Adopt,
Foster or Volunteer?


There are plenty of shelters and rescues to help with that.

Humane Society of Tulsa

918.495.3647
tulsapets.com

Animal Aid of Tulsa

918.794.6688
animalaid.org

Tulsa SPCA

918.428.7722
tulsaspca.org

ARF House, Tulsa

918.622.5962
arftulsa.org

Puppy Haven Rescue, Tulsa

918.550.1515
puppyhavenrescue.com

Rescued 'n' Ready Animal Foundation, Tulsa

918.365.2099
rescuednready.com

Oklahoma Alliance for Animals, Tulsa

918.742.3700
animalallianceok.org

Second Chance Animal Sanctuary, Norman

405.321.1915
secondchancenorman.com

City of Norman Animal Welfare

405.292.9736
normanpd.normanok.gov/pd/animal-welfare

Moore Animal Shelter and Adoption Center

405.793.5190
facebook.com/mooreanimalwelfare

Safe Haven, Spencer

405.625.6574
safehavenanimalrescue.org

Free to Live Animal Sanctuary, Guthrie

405.282.8617
freetolive.org

Pet Angels Rescue, Guthrie

405.413.2895
petangelsrescue.org

The Bella Foundation SPCA, OKC

866.318.7387
thebellafoundation.org

Oklahoma City Animal Welfare, OKC

405.297.3100
okc.gov/departments/animal-welfare

In addition to finding permanent homes for animals and spreading the gospel of spaying and neutering, Letcher preaches commitment. The long-term health and happiness of any pet are crucial to Tulsa Animal Welfare's mission. Basic health care for pets includes vaccines and heartworm prevention.
She also encourages people to volunteer at the shelter and support employees, who often feel disparaged due to misunderstandings about the office's mission: "City of Tulsa Animal Welfare is dedicated to providing temporary shelter, compassionate care and humane disposition of lost and unwanted animals; investigating and preventing animal cruelty, neglect and inhumane treatment; enforcing animal ordinances and laws; assuring public health and safety; and promoting responsible pet ownership."
Above all, to reduce the burden of more than 9,000 animals taken in by Tulsa Animal Welfare every year, Letcher says the community needs a course correction.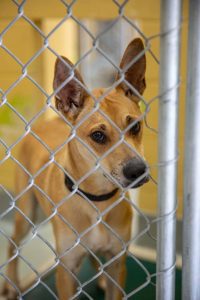 "We need to change the culture of our state to one where animals are valued instead of disposable," she says.
Learn how to donate to Tulsa Animal Welfare at bit.ly/2E8Xo01.
OK Save A Dog Society – Prague
Kim Bowers, president and founder of OK Save A Dog Society, doesn't have employees, foster families or facilities. But this doesn't stop her from rescuing about 600 dogs per year and providing them with emotional and physical care at her own home until they find new families.
"I want people to know this is not a job we do for a paycheck," Bowers says. "It is a passion that comes from caring about the less-advantaged. More often than not, rescues are run by unpaid volunteers. Their only form of payment is in the knowledge that we helped that animal out of the bad situation it was in."
Bowers recommends adoption from a rescue versus buying from a store or breeder. Rescues like OK Save A Dog retain interest in an animal after it's adopted. Legally, it can be repossessed at any time if negligence is found. Rescues also typically require potential fur parents to undergo some sort of vetting, although the rigor varies, and reserve the right to deny adoption if it's not a good fit.
She cautions that adopters should be vigilant as well and investigate a rescue thoroughly to make sure 100 percent of any donations go to save pets. Bowers says some breeders may masquerade as rescues to avoid controversy; if a rescue allows a pet not spayed or neutered to be adopted, it's best to proceed cautiously.
Learn more at oksaveadog.org.