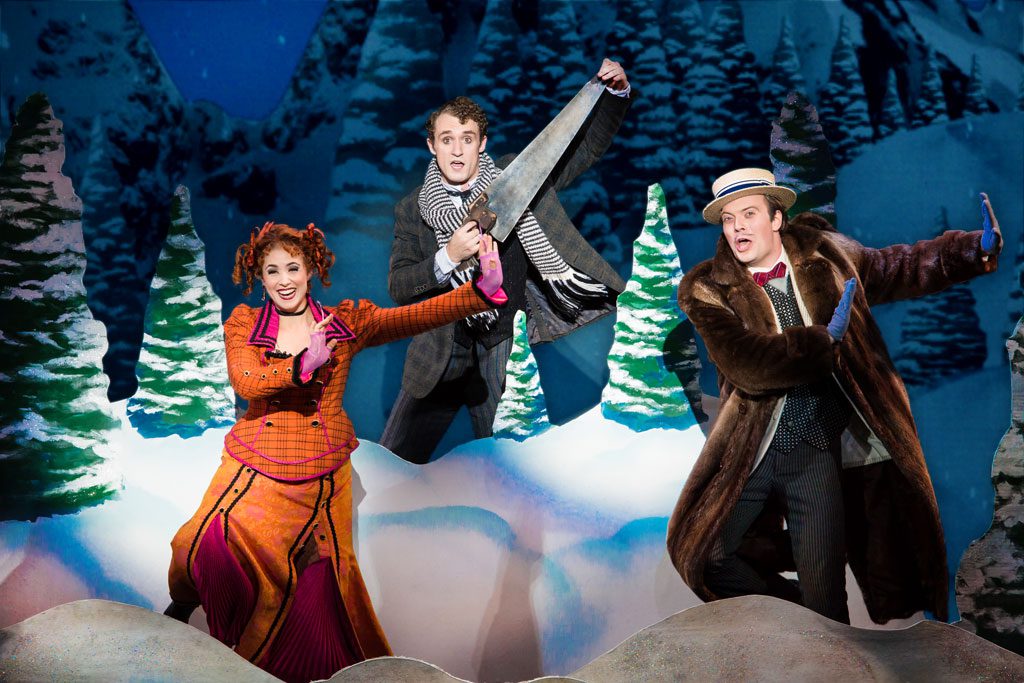 Celebrity Attractions brings A Gentleman's Guide to Love and Murder to the Tulsa PAC in January. The farcical musical follows the story of Monty Navarro, a distant heir to a massive fortune. Through various schemes and tricks, Navarro aims to jump the line of succession in order to garner the riches – by killing all his luckier relatives.
"A Gentleman's Guide to Love and Murder is a very fast paced comedy that will keep the audience on their toes," says Kristin Dotson, Celebrity Attraction's CEO. "The show is a classic musical comedy farce. It will definitely be the funniest production our audiences will see this season."
During Navarro's murderous schemes and dodging of authorities, he juggles two love interests: his mistress and his betrothed. With the action, romance and comedy, this musical is a can't-miss, Dotson says.
"A good musical comedy takes a special recipe to succeed," she says. "With one actor playing eight hilarious roles, genius staging, quick British wit and a clever score –[this musical] is nearly perfect."
The show runs Jan. 23-28. Visit celebrityattractions.com for tickets.