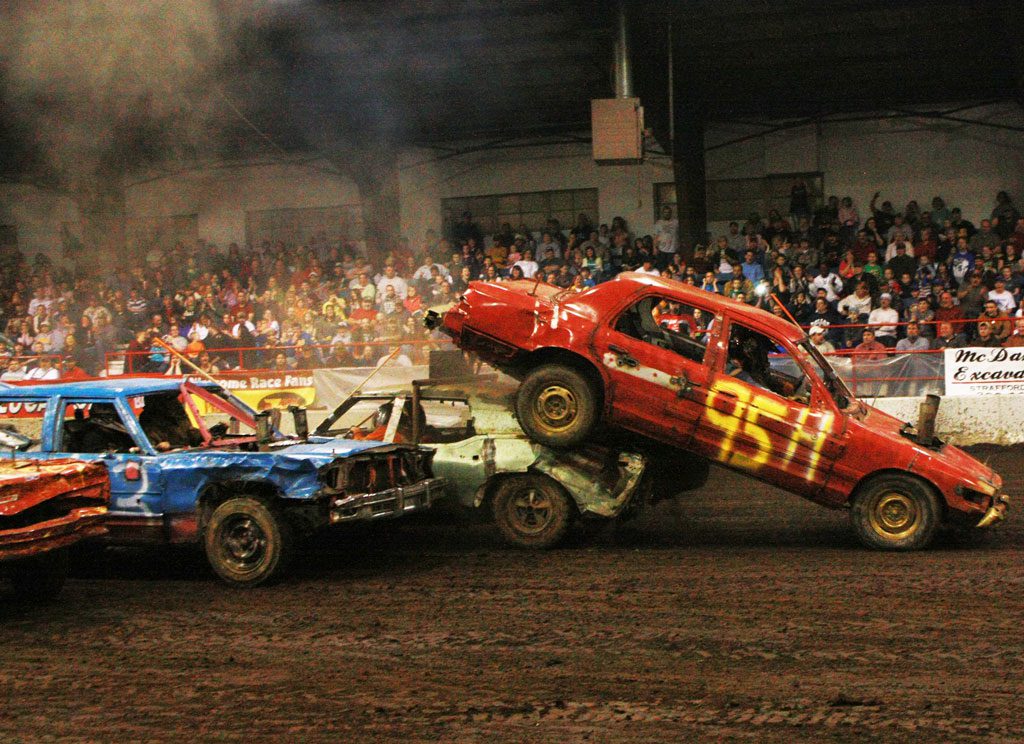 Rev your engines and get ready for destruction at the Mad Dog Demolition Derby, where cars face off until only one is left running. The cars battle in a pit by smashing and crashing into each other until all but one become inoperable. For kids and adults alike, the event is a wildly entertaining (and cathartic) experience.
The derby, equally fun for participants and onlookers, comes to the Claremore Expo Center on Jan. 21. If you'd like to participate, there are four classes of vehicles: full-size modified, full-size stock weld, full-size chain/bolt and compact. Kids can also take part in the less rowdy but extraordinarily cute Power Wheel Derby.
Don't miss the mayhem; visit motorheadevents.com to snag tickets.