Education seems far more complicated than it was in previous generations, particularly when it comes to what's best for students. Opinions and trends shift and sway. We look at four arenas – popular college rankings, the effectiveness of lectures, homework and campus safety – and provide some clarity (or cannon fodder) on those issues.
---
The Myth of College Rankings
As high school seniors and their parents await acceptances to colleges, keeping a healthy axiom in mind may provide a helpful perspective that empowers students and devalues popular undergraduate rankings in national publications.
Throughout the years, most graduate, medical, dental, veterinary and law programs overwhelmingly assert that what a person does in obtaining a bachelor's degree supercedes where that work is done.
Stressing over getting into "top" schools is frequently unnecessary because students who excel and take advantage of abundant opportunities as undergraduates, regardless of location, get into schools at the next level at pretty much the same rate.
"Some of the [undergraduate] rankings are artificial in that they use criteria which will automatically make some institutions appear better than others, when in fact the quality at what goes on there is no different," says Keith Garbutt, Ph.D., professor of biology and dean of the honors college at Oklahoma State University. "The differences between an Ivy [League college] and a public institution are shrinking. A large piece is also the debt. The debt a student has to pay can reduce a person's lifetime earning power. The differentials go way down when you consider that."
Garbutt adds that acceptance rates of schools labeled as exclusive "only indicate a good public-relations campaign."
For instance, a college with 1,000 slots for freshmen can lower its acceptance rate – a significant criterion in popular rankings – via slick marketing, mass mailings, social media saturation and/or athletic successes without changing its standards. If, over several years, the number of applications at this school increases from 4,000 to 10,000, the acceptance rate drops from 25% to 10%, a figure often garnering the mark of "exclusive" in popular rankings.
"When it comes down to it, what's crucial is a student goes somewhere where they can become comfortable," Garbutt says. "It doesn't matter how good the school is; if the culture isn't one where they fit, they are more than likely to do poorly or be unhappy. The academic, intellectual challenge needs to fit with the social [elements].
"I've seen this a lot in honors colleges at land-grant institutions like ours – students who went to exclusive institutions come in during the second semester because they didn't fit in well. I can think of many students who thrived and blossomed in the honors college at a land-grant university."
Garbutt says many high-achieving students increase their chances of being nominated for acclaimed national scholarships by going to "non-exclusive" colleges.
"Do you want to be an average student at a prestigious school where you won't have access to becoming a nominee for the Goldwater and Truman scholarships?" he says. "You're much more likely to rise to the top in those situations at schools like OSU. That doesn't mean every student should come to OSU. We may not be the best fit for everyone.
"You have to be careful not to aim too low. Look at the top-notch colleges and visit them because they all have different cultures. Don't just go to Harvard because of its name; go because of its culture. There's nothing like visiting a college, but that is also driven by socio-economic realities."
Rankings of America's "best" colleges often rely on information provided by colleges, and in the past 10-15 years, dozens of colleges have been criticized for providing false and/or misleading statistics. And, if a school declines to submit responses to a publication, its ranking often takes a hit.
For example, highly respected Reed College, in Portland, Oregon, is one of handful of schools not sharing information with U.S. News and World Report; the magazine ranks Reed 68th among liberal-arts schools and unranked among all colleges.
Garbutt acknowledges that supplying information to publications presents a paradox for any school.
"There's a tremendous pressure on institutions to appear at the top of these lists," he says. "For instance, I make sure we make it into the top 20 honors colleges in the country. I'm playing that game, too. The rankings do make a difference. I do everything I can do to make sure we have a high rating. I don't think you cannot play the game."
"When it comes down to it, what's crucial is a student goes somewhere where they can become comfortable. It doesn't matter how good the school is; if the culture isn't one where they fit, they are more than likely to do poorly or be unhappy. The academic, intellectual challenge needs to fit with the social [elements]."
Garbutt also points out that popular collegiate rankings rely on the "political reality" of SAT and ACT scores of previously accepted freshmen. An increasing number of laudable schools, including Bowdoin College and the University of Chicago, don't require standardized tests for admission because they see limitations in predicting collegiate success through such scores. Many argue that the SAT and ACT often reflect socioeconomic and racial discrepancies.
"There's a bias toward privilege because such a person has more time and resources to prepare," he says. "Some of the perceptions of eliteness are artificial because of the way they are selected. As an honors college, we provide opportunities for everyone that they can probably get at a fancier school."
Garbutt says popular publications don't necessarily aim their "best" lists at those who can afford high tuitions, but "practically, these rankings appeal to people of means. They are certainly only meaningful to people with the [financial] security to make those types of choices."
He doesn't recommend a particular publication for applicants but he does put stock in ratings, not rankings. For instance, Inside Honors rates public universities and their honors colleges every two years.
"One of their criteria is rigorous curricula … whether it's broad and diverse," says Garbutt, adding that OSU's honors program has a five-star rating in this system.
The application process and popular rankings are full of flaws, and Garbutt laments this reality.
"In terms of access to education, we love to think of America as egalitarian; that's not really true with higher education," he says. "There needs to be a lot more thought to giving people with talent, no matter what their socioeconomic status, a good higher education.
"Rankings don't really do that because they say that if you can't make it into an Ivy, then you're no good. How do we make that playing field level? I don't have an answer, but we ought to."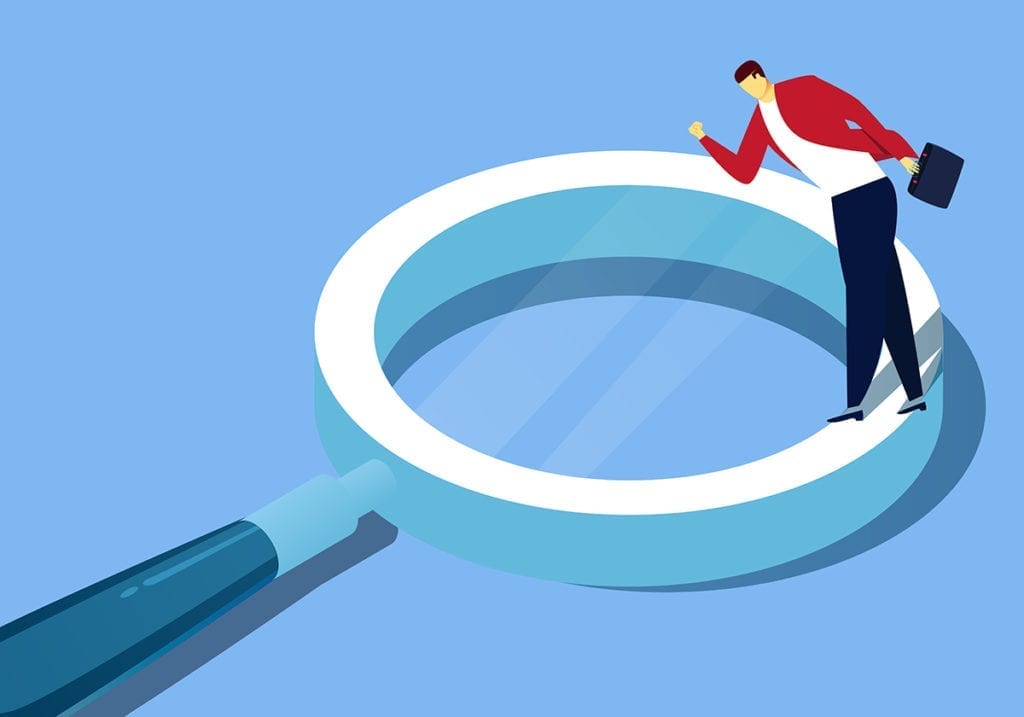 Honors colleges as hidden gems
Honors colleges at land-grant institutions, like those at Oklahoma State University and the University of Oklahoma, often provide the best of both worlds for exceptional students – extensive research facilities, a broad academic spectrum, the excitement of NCAA Division I athletics, and the intimacy of small, private, liberal-arts schools.
"What we're trying to do is provide that small-college experience with all the opportunities at a large research institution," says Keith Garbutt, dean of OSU's honors college. "Small colleges can't give all the opportunities that a land-grant university can.
"There's also a whole ethos of helping people at land-grant universities. There's a caring piece so that capable students can go to an honors college and succeed. Plus, at land-grant universities, there's a department and major for just about everything."
---
The Art
of the Lecture
Interactive, student-centered learning is pretty much the norm across the country, regardless of grade level or subject. Gone are the days of the boring, droning, endless talker satirized by Ben Stein in Ferris Bueller's Day Off.
However, lecturing has not disappeared from the academic landscape. Many who specialize in the art of the lecture say it can sometimes be the best way to deliver complex information in a short amount of time.
Such a presentation allows an expert in any field to efficiently guide students toward what's essential … as long as it's relevant to the audience.
"A short lecture is a good lecture," says Raj Basu, Ph.D., a professor in the Spears School of Business at Oklahoma State University who keeps his talks under 30 minutes. "If you don't get to the crux of the matter quickly, you lose students' attention. They already have short attention spans because of social media and the like."
Basu adds that many classes are large because of state budget cutbacks "so the only way to communicate some information is through lecture."
For example, he says he has management classes that sometimes meet for five hours, "so I'll have three short lectures interspersed throughout that time to focus on vital information before breaking into discussions and small groups."
Basu approaches the lecture as a performance.
"I tell stories," he says. "I think of the outcomes I want to have with the lecture, then I think of stories that have happened to me and other people. I write down those common experiences. I find common ground with my students so they can focus on the main points.
"After a few times, I have students who come in smiling and say they're waiting for the story of the day."
Humor, presence, movement, modulation of voice and characterization work their ways into any good lecture, regardless of subject matter. A talk on the minutiae of grammar and syntax in a freshman English class can be valuable and entertaining if delivered effectively.
"I tell stories. I think of the outcomes I want to have with the lecture, then I think of stories that have happened to me and other people. I write down those common experiences."
"I plan my punch lines. I plan my eye rolls. I plan my delivery," Basu says. "I spend more time on the act than on the concept. My style is like a TED talk but I was doing this long before TED talks."
Bruce Yee, chief financial officer for Ditch Witch of Oklahoma, Arkansas and the Rockies, praises such lectures because they engage students.
"I had Raj as a professor and lecturer [while] an undergraduate and graduate student," he says. "His lectures were effective because he took an abstract academic theory and provided a practical application from a past experience. For instance, instead of simply regurgitating a theory, Raj would present [it] and then call upon one of us to relate a past experience where we had either observed or exhibited the theory in our own experiences."
Effective lectures leave the speaker and students satisfied. Yee says a good talk turns something obtuse into something relatable. Basu says it's just plain fun to do.
"In an ideal world, I would have been an actor or comedian or some type of performer," Basu says. "This is the closest I can be to that. I really enjoy that people take the information happily, especially information that's potentially dry, and they want to come back the next week for more."
---
Preventing on-campus violence
Colleges and universities are vigilant when it comes to maintaining overtly secure environments and responding to violence, mass shootings and terrorism.
Less visible are behind-the-scenes programs mitigating and reducing pressures that can send some people over the edge and prompt them to lash out at others or themselves. Colleges universally provide resources for students, faculty and staff to help with problems that could spiral out of control and cause widespread harm.
Scott Miller, director of the University of Oklahoma's counseling center and chair of its behavioral intervention team, says new students, under 21, must complete online education focusing on behavioral expectations, health and safety issues, university policies, and campus and community resources.
"All first-year students [must also] attend a mandatory face-to-face program that focuses on healthy decision making and places students in simulated real-world situations [to teach] healthy and safe choices related to alcohol and drugs," Miller says. "These programs were created on empirical best practices … shown to impact decision making and behavior change."
Most colleges across the country have intervention methods to try to prevent violence, and faculty and staff members receive training on recognizing distressed students.
"The research is clear that students exhibit troubling behavior prior to carrying out aggressive acts," Miller says. "The lessons learned in recent acts of violence are that, in each case, individuals left clues that they were planning violent acts, but that often systems are not in place to put these clues together."
Miller says at least one member of his behavioral intervention team serves on OU's threat-assessment and review committee "so that all available pieces of information connect. Team members receive on-going training in best practices to make sure we are doing everything we can to keep our students, faculty and staff healthy and safe."
Erin Simpson, director of OU's Gender and Equality Center, says all students, faculty and staff must complete online awareness training on sexual misconduct. This has become standard at most colleges.
In addition, Simpson says, students belonging "to Greek letter organizations, student athletes and student leaders all receive additional, customized training programs relevant to their involvement or space on campus. Monthly, gender-based violence-marketing campaigns focus on targeting the time of year or campus events, such as My Costume is Not My Consent or Consent Never Goes on Break."
Every college wants zero violence and intimidation, but statistically that is not going to happen, so students who are victimized have access to 24-hour-a-day resources. One such group, Simpson says, is OU Advocates, "which provides confidential help to any community member navigating sexual assault, intimate partner violence, stalking and harassment."
Community policing, practiced by many municipalities, is vital to preventing and addressing violence on collegiate campuses, according to Maj. Bruce Chan with the OU police department and Tulsa Community College police chief Melvin Murdock. Positive interactions with campus officers before something bad happens often subverts or mitigates a violent act.
Maintaining an upbeat, widespread presence promotes rapport with students, they say. OU residence halls have adopt-a-cop programs that establish links that can help when crises occur. TCC has regular presentations and discussions with students on its four campuses, and officers routinely banter with people inside and outside buildings.
Murdock stresses little acts between police and people on campus. He tells of a 12-year-old who was in a hallway because his parents were registering for classes but he couldn't find a bathroom. A TCC officer happened upon the boy and helped.
"When you talk with an individual, that impression may be their only contact with police and that shapes their views about police," Murdock says. "If we have an emergency, we don't want it to be the first time people have interactions with our officers."
Chan says the OU police department is one part of a public-safety structure involving the university's behavioral intervention team and the student affairs, Title IX and sexual misconduct offices. For instance, OU "has multiple sexual violence programs and services intended to both prevent sexual violence as well as to respond with assistance when sexual violence or other violent behavior has occurred," he says. "In those cases, when victims report to us, we make certain to provide them with information about the other services available to them, both from university offices and from the community, such as the local Women's Resource Center."
TCC, like nearly every college, has digital ways for students to report suspicious or worrisome activities.
"It's essential that we partner with the community," Murdock says. "We have to break down barriers … and have relationships."
Chan and Murdock say anticipation is the key to responding to violence. Officers receive constant training on potential scenarios.
Intervention Programs
Many colleges have mandatory training about sexual misconduct, usually online but also face-to-face, for students, faculty and staff.
For example, incoming freshmen at the University of Oklahoma must complete the school's Step In, Speak Out program. The 50-minute course, presented by peer educators, addresses sexual consent, the college's sexual misconduct policy, active-bystander intervention strategies, and resources for victims, says Erin Simpson, director of OU's Gender and Equality Center and coordinator of OU Advocates.
Scott Miller, director of OU's counseling center, says the college has an accountability system that helps violators make healthier decisions going forward. OU also employs an alcohol and drug counselor who addresses substance abuse.
"The most important issue is being prepared for a crisis," Murdock says.
Chan adds: "We provide police officers with weapons and equipment necessary to respond to such incidents. Similar to rape self-defense classes, upon request, we provide active shooter classes to OU groups. Besides how to respond, we stress that prevention by recognition and intervention is important."
---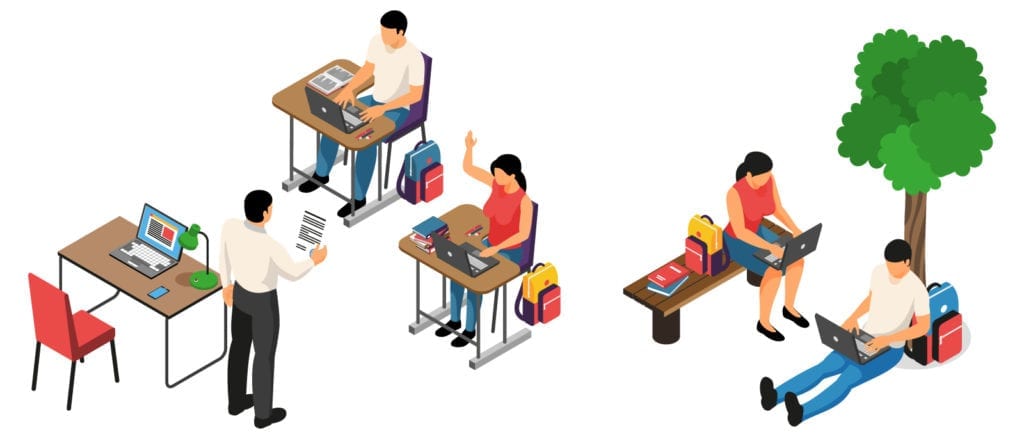 The Homework Dilemma
The consensus on homework is there is no consensus.
For decades, the educational paradigm for teachers is to assign about 10 minutes of homework per night per grade level. First graders get 10 minutes and high school seniors 120 minutes under this model, which is supported by abundant research, according to Kimberly Church, an assistant professor of reading, curriculum and instruction at Northeastern State University in Tahlequah.
Problems can arise with all the variables. In lower grades, homeroom teachers, if they are given the time and resources to do so, can work with teachers of specific classes (science, math, art, music, foreign language and others) to coordinate an ideal amount of homework that covers all disciplines. However, such coordination becomes labyrinthine when electives and diverse learning groups (remedial, on-level, honors, pre-Advanced Placement, Advanced Placement and dual-credit) increase in intermediate, middle and high school classes.
"Teachers need to talk with each other so that they can manage homework for all students. Curriculum planning is vital. Teachers need to be purposeful in the homework they give and focus on scheduling and curriculum, and be specific in the work they want students doing
at home."
"Teachers need to talk with each other so that they can manage homework for all students," Church says. "Curriculum planning is vital. Teachers need to be purposeful in the homework they give and focus on scheduling and curriculum, and be specific in the work they want students doing at home."
Quality of homework can vary from teacher to teacher. For instance, educators acknowledge that 10-15 minutes of thoughtful, intense reading and/or writing about a particular topic far outweighs a "busy-work" packet that takes an hour to complete.
Then the issue arises of how to assess that "meaningful" homework; an objective worksheet is cut and dry, while subjective, read-and-write homework can generate responses ranging from fluff to sophistication. Plus, intellectual homework takes longer to grade than worksheets and adds to the burdens of overworked, underpaid teachers.
"Homework is an ambiguous subject because it's hard to measure," Church says. "Homework should extend learning. It's not supposed to create major achievements and gains. It does help develop good study habits and motivation."
Educators know the value of homework as long as it is focused and efficient. Students who do homework retain knowledge and/or learn concepts that help them long term and during class time, in addition to gaining the benefits of responsibility, diligence and hard work.
However, many students, for a host of socio-economic, cultural, psychological, extracurricular and/or personal reasons, don't do homework. As a result, many schools force teachers to minimize the amount or grade value of homework.
"Homework is an ambiguous subject because it's hard to measure. Homework should extend learning. It's not supposed to create major achievements and gains. It does help develop good study habits and motivation."
International comparisons are mixed. The Atlantic magazine reports that students in Finland and Japan have less homework and higher standardized tests scores than their American counterparts; however, schools and instruction in those largely homogeneous countries are radically different in their cultural and academic approaches to education than in the United States. Plus, according to The Atlantic, Greece and Thailand, whose students have more homework than American students, score lower on standardized tests.
"I challenge teachers to think critically about structured standard routines like homework," Church says. "Ask yourself, 'Why am I assigning something?' Teachers need to understand their intentions and goals with the homework. We need to make sure it's the most effective way for students to progress. It shouldn't just be an expectation."