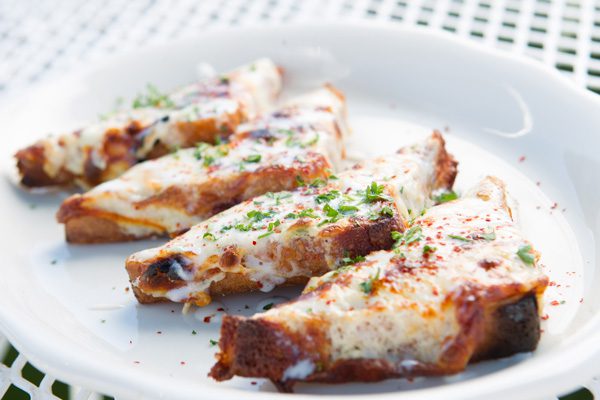 My childhood fare was far from fancy, but I miss it every time I need comfort. My mom's specialty was stroganoff with canned cream of mushroom soup and hamburger, a dish I haven't had since I was a teenager, but it haunts my dreams to this day. Luckily for Oklahoma City diners who miss what mom used to make, Ludivine chefs Russ Johnson and Jonathan Stranger offer this very meal along with other family favorites from ages past at R&J Lounge and Supper Club.
The offerings are culled from the chefs' family recipes and childhood favorites. Think this is a renovated, edgy take on down-home, back-of-the-box classics? Think again. The recipes at R&J are what Johnson calls "no tricks, no pulled punches. The stroganoff has canned mushrooms, ground beef and Campbell's condensed cream of mushroom soup because that's what was in my thermos when I went sledding as a kid, and my attempts over the years to elevate it with things like tenderloin, exotic mushrooms and bechamel [sauce] have always come up short. There's something to be said for restraint and not trying to fix that which ain't broke."
Add to the menu old-school favorites like the lobster roll, the Southern favorite chicken and dumplings and several lamb dishes, along with dated cocktails like the whiskey sour and Old-fashioned, and it's clear that despite the decline of the supper club venue in Oklahoma, true classics never go out of style. Do you miss your grandma's banana pudding with Nilla wafers? Miss it no more.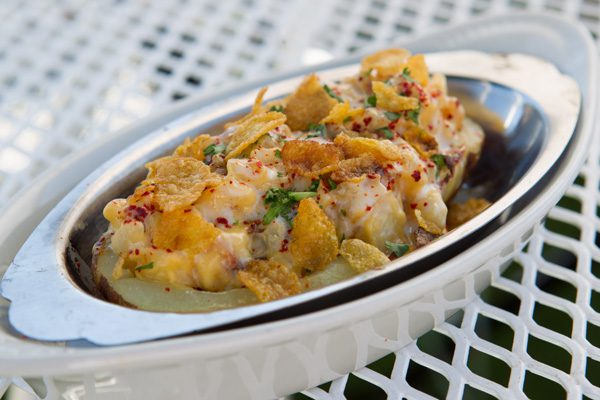 "To me, a supper club is a casual elegance that would remind one of their own dining room, where you go to relax and dine either with the family during the week, happy hour with people from the office or late at night to celebrate good times in general," Stranger says. "It provides a satisfying menu with good drinks that isn't going to break the bank but will leave you satisfied every time. It really is about the atmosphere and good times with good company. There are similar places around OKC that are reminiscent of a supper club, but nothing downtown anymore. We didn't create something new; we are bringing back something that was lost in the past that we believe was great and should never have gone away."
"Supper clubs, to me, are all about nostalgia," Johnson adds. "They harken back to a time before the celebrity chef or ego in cuisine. They often offered a nearly standardized bill of fare. The menu did not change from decade to decade, let alone season to season. They were a place to go and spend the whole evening. You got dinner, libations and often some sort of entertainment all in one package, eliminating the need to bounce around from place to place, and these thrived in the Midwest between towns, where they likely were the only place. They have a certain style about them – sort of simultaneously utilitarian and swank…there used to be a lot of these great old spots dotted throughout OKC, and one by one, year by year, we're losing them. We have but a precious few remaining, and almost none in the downtown area. We always think about these places, 'There's just no way to recreate this.' R&J is our effort to say, 'Well, maybe you kind of can.'"
While the atmosphere is "unapologetically old-school," says Johnson, the focus is on inviting people to relive their family dinner memories through classic, filling fare.
"A lot of these dishes made me feel good, not just by how they tasted, but by the memories I associate them with," Stranger says. "There is a sentimental side to the menu for us, and the more we talked to people, we realized a lot of people share those same memories of being at family gatherings when they where young and eating these same dishes…the R&J is about the experience and where the whole place takes you." 320 NW 10th St., Oklahoma City. www.rjsupperclub.com