Dan Bitson is one proud Tulsan. A three-sport athlete (basketball, football and track) at Booker T. Washington High School, the talented wide receiver then played for the University of Tulsa between 1987 and 1991.
In 1989, he sustained serious injuries in a car accident, but returned to the field and finished his collegiate career as the Golden Hurricane's No. 2 all-time receiver; he was inducted into the TU Athletic Hall of Fame in 2007.
"I wanted to go somewhere that had a rich tradition," says Bitson. "When Lovie Smith came to my house on a visit, I knew it was a rich school in tradition with the education and the athletes. When he told me that my parents would have an opportunity to watch every game – like they had already done throughout my career – that resonated with me and with my family."
The roots for Bitson's TU success were sown at BTW, where he played for two legendary coaches: Nate Harris (basketball) and Larry McGee (football).
Now in his sixth year as TU's director of player personnel and development – his second stint at his alma mater after coaching receivers in 2001 and 2002 – Bitson frequently draws from the advice of Harris, McGee and other great coaches he's had while leading today's student athletes.
"You're a product of your environment," he says. "What I enjoyed about coach McGee and coach Harris is there was a lot of tough love. They're the type of coaches that could bawl you out and try and correct you.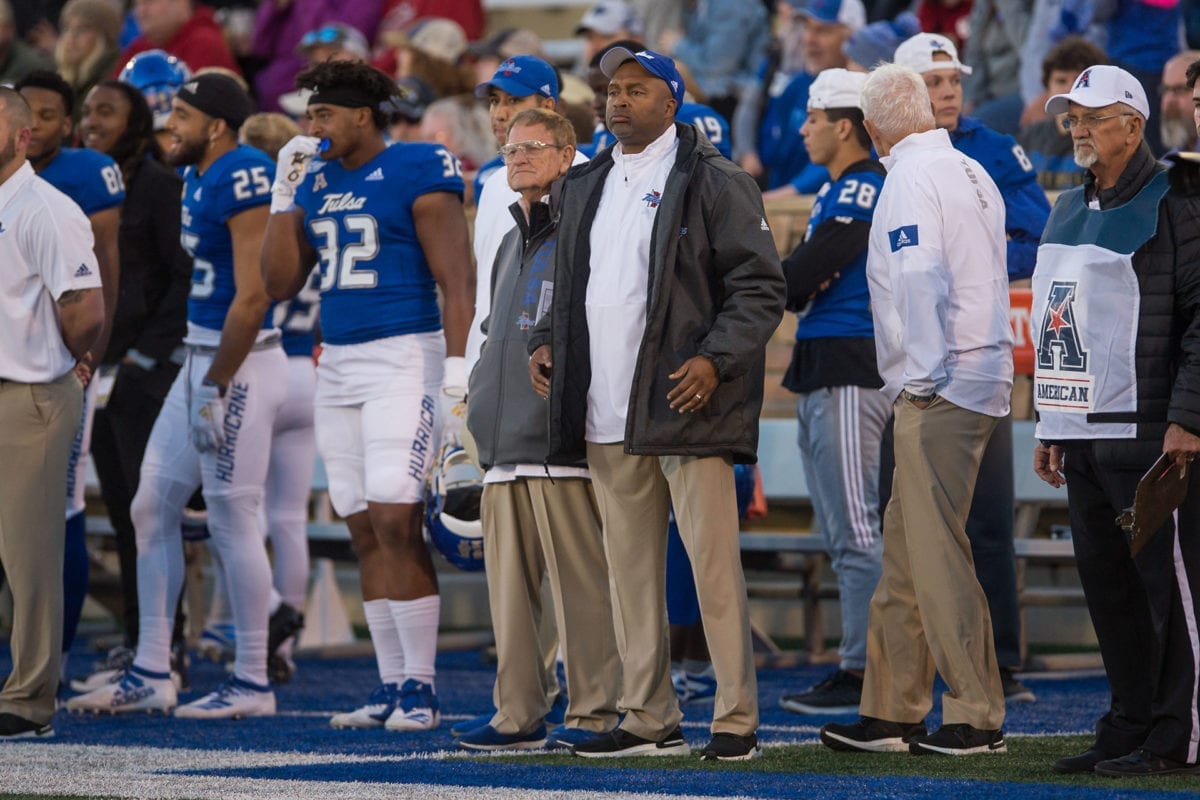 "They'd give you the constructive criticism, but at the same time, they could be the one putting their arm around you and noticing when you have a problem, not having to ask you but noticing and asking you what's wrong. They also would follow through and try to help you with the problem, see if they could help fix the problem. And if it was a situation or a problem they felt like you needed to grow up as a man and walk into for your struggles to make you a stronger person, they allowed you to do that. They allowed you to grow up. It wasn't about just sports."
And one thing he loves about coaching is the opportunity to pass along the advice he received during his formative years.
"That's how I am today in my coaching profession: It's not just about sports. I believe in trying to help these young men become men outside of sports," he says. "Sports end for everybody eventually, and when you're young, you don't see it like that. I had so many [coaches] put their arms around me and speak to me. I think that helped mold me from a kid into a man. I had a father at the house and my mother was outstanding, so to just have so many role models and mentors … I was really, really blessed."