People with Parkinson's disease benefit physically from dance and other forms of movement, which is why retired music teacher John Gerber enrolled in the Dance for Parkinson's class at the University of Oklahoma. He soon began to reap both emotional and social benefits.
"You can be creative and you are inspired," he says. "[My teachers] are fun to be around. I can't always do what they are asking me to do, but I try."
His wife, Midge, joined him in the class after the first year.
"We've made some really good friends," she says. "It turns into a support group."
While all exercise is helpful for Parkinson's patients, "dance is a perfect blend of coordination, strength and a cognitive ability to blend all that together," says Kathleen Redwine, a lecturer in dance history at the OU School of Dance and the primary instructor of the class. Redwine's husband, Michael, has Parkinson's, which was her motivator to teach.
"I've been a dancer my whole life, and it's a joy for me to be able to share my love of dance with people who have Parkinson's, and their families," she says.
Christa St. John had a career as a professional dancer and is now a graduate student in the OU School of Dance. She joined Dance for Parkinson's after hearing her fellow faculty members speak of it with such enthusiasm. The Parkinson Foundation of Oklahoma, along with OU benefactors, help pay for training and for the free dance class.
"One of the most beneficial parts of the training was that we got to see their classes and meet their participants," say St. John. "We listened to the stories of people who are struggling but found this community of friends and were able to express themselves through dance."
New this year, South Tulsa Dance Company offers its Shining Stars class, says instructor Kristin Wills.
"We are offering the class to any kids interested, ages two and up. We are welcoming any child with physical or developmental disabilities, such as Down syndrome, autism spectrum disorder, cerebral palsy and other developmental delays," she says. "We are also including children requiring the use of a wheelchair."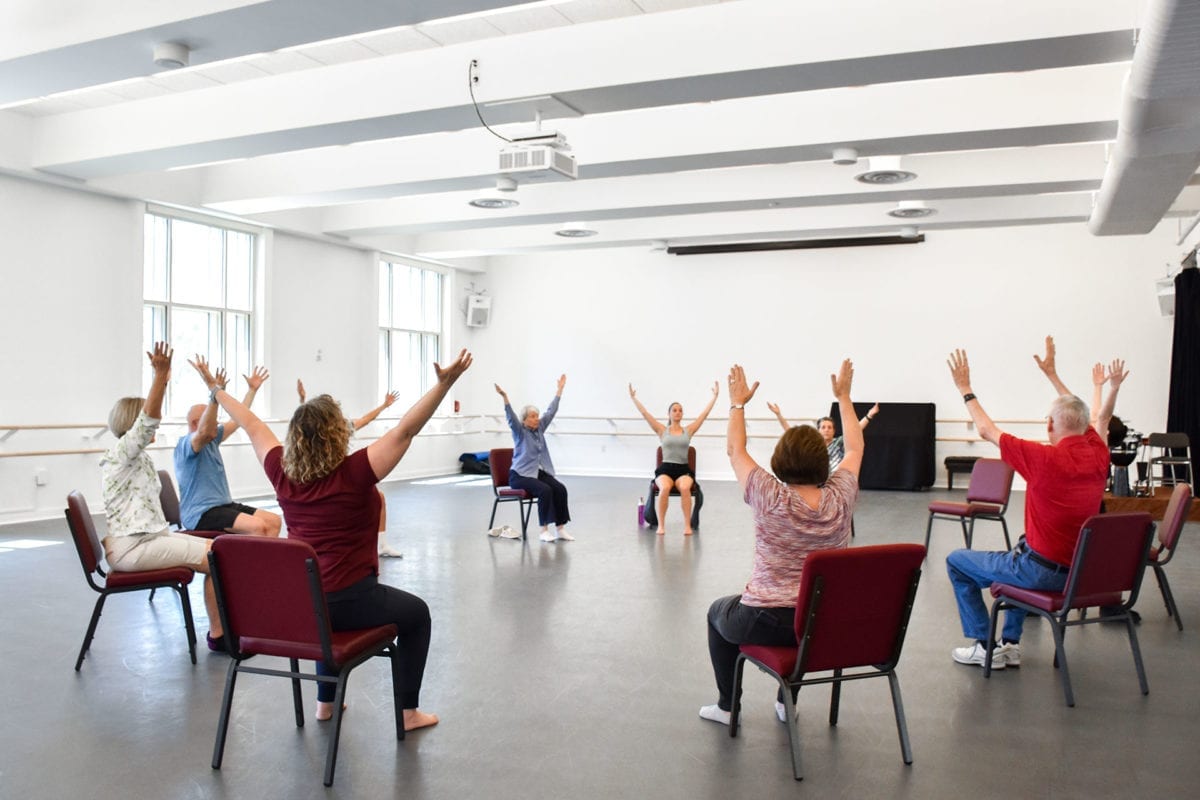 The class is on Saturdays from 9 to 10 a.m.
"It has been on each of our hearts for quite some time to invite children with special needs to experience this beautiful art form that we love so very much," says Wills. "There are so many benefits of dance – it is so much more than just movement to music."
Shelly Ledbetter, owner of Miss Shelly's School of Dance in Tulsa, started a similar class 38 years ago.
"One of my dancers had a sister with cerebral palsy," she says. "Jennifer would stand at the door and dance with us. And I just thought, 'This is wonderful.' So I started to teach a special needs class."
Ledbetter's free Saturday classes attract dancers of all ages. Her students present a recital every May, with special needs dancers on the program.
Five years ago, Ledbetter says, her granddaughter Gracie was born with Down syndrome.
"I was ready," she says. "My Gracie loves dancing and loves music."
One of her special needs students, Shannon, started with Ledbetter at age 2 and is now nearly 40. Her family recently moved across the country and brought her to say goodbye. Ledbetter says Shannon typically did not like to be touched or embraced.
"But that day," she says, "she gave me a hug."