Bruce G. Weber Precious Jewels is a name with which many native Tulsans and newcomers alike have become familiar.
Customers have patronized its Utica Square location for decades as they've celebrated life's simple or grand milestones. Generations of jewelry purchases have crossed the counter from friendly salesperson to excited buyer.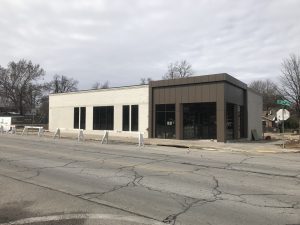 The jewelry store is expanding in size and merchandise, and with this growth comes a move to a new space on Cherry Street.
Store director Michelle Holdgrafer, a graduate gemologist, says leadership decided to move because the company had outgrown its current space.
"We saw the opportunity to be involved in the revitalization of the downtown/Cherry Street area, so we decided to make the move and continue to grow with Tulsa," she says.
Holdgrafer says the new store will not fail to impress with reserved parking for customers, ample seating and refreshment options, state-of-the-art televisions and other luxury amenities for valued customers. Employees are excited about "a large Rolex boutique as well as a new, expanded [David] Yurman shopping experience," she says.
The store also plans to offer additional brands of merchandise in a second phase of development this year. 
The store epitomizes jewelry shopping at its most luxurious. While Utica Square was the perfect launching point for the store, continued growth means making a big change by moving to Cherry Street.
"The decision to move an institution like Bruce G. Weber was not an easy one, but we knew that if we wanted to continue to grow with the burgeoning Tulsa community, we would need a larger and more vibrant space," says Alex Johnson, partner and executive vice president of Diamond Cellar Holdings, parent company to Bruce G. Weber. "We could not be more excited for the opportunity to serve the Tulsa community in a bigger and more meaningful way than we ever have been able to do so before."
An institution is an apt description of the jewelry store. Bruce G. Weber opened its Utica Square store in 2001 after spending decades as the precious jewels salon inside Miss Jackson's. All told, the store has been in Tulsa for more than 65 years and it is ready for its next chapter. According to Holdgrafer, the new location opens May 1 with a grand opening event May 10-11.
"We are excited to have a fresh, new store that will provide a larger, modern and more flexible space for our customers," Holdgrafer says.