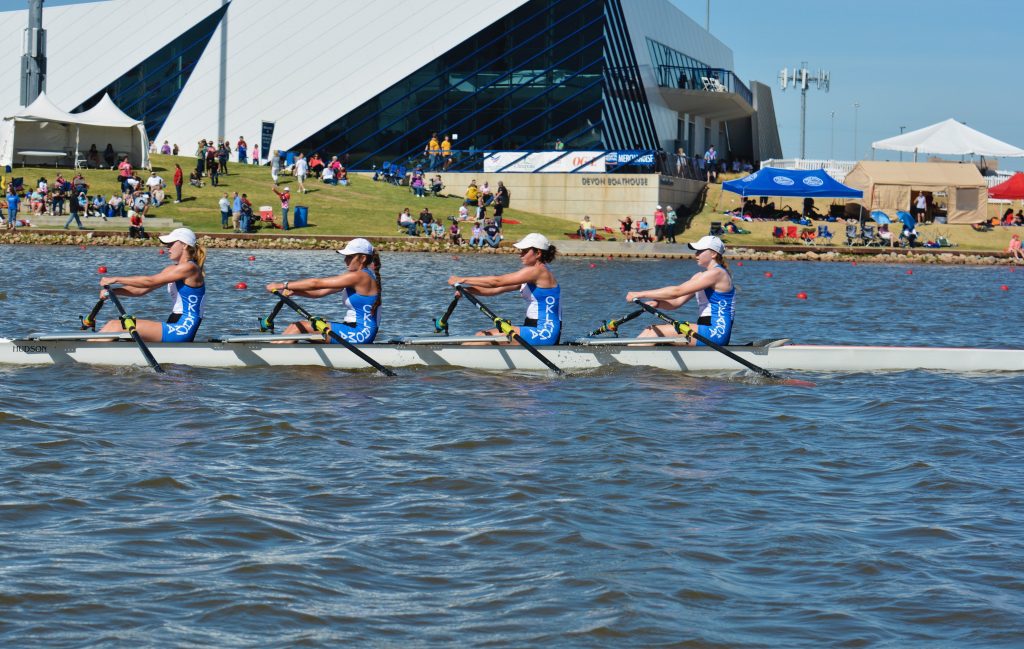 Oct. 5-8 in the Boathouse District –
From riversportokc.org: The 2017 Oklahoma Regatta Festival will take place Oct. 5-8 in the Boathouse District, downtown on the Oklahoma River. The four-day celebration of rowing, kayaking, dragon boating, whitewater rafting and family fun includes the Oklahoma City University Head of the Oklahoma race, OGE NightSprints, and a family festival featuring food trucks, beer gardens, a front row seat for all the racing – and RIVERSPORT Adventures!

The annual OCU Head of the Oklahoma includes 2.5 mile head racing during the day featuring teams from across the country competing in collegiate, masters, and junior rowing as well as kayak and dragon boat racing.

During the Oklahoma Regatta Festival, the 500-meter OGE NightSprints are held on the river after the sun goes down, creating an electrifying atmosphere for competitors and spectators alike.

Spectators are invited to bring a lawn chair or blanket to enjoy racing on the Oklahoma River, then check out the action at RIVERSPORT Rapids and Adventures.
For more information visit riversportokc.org.