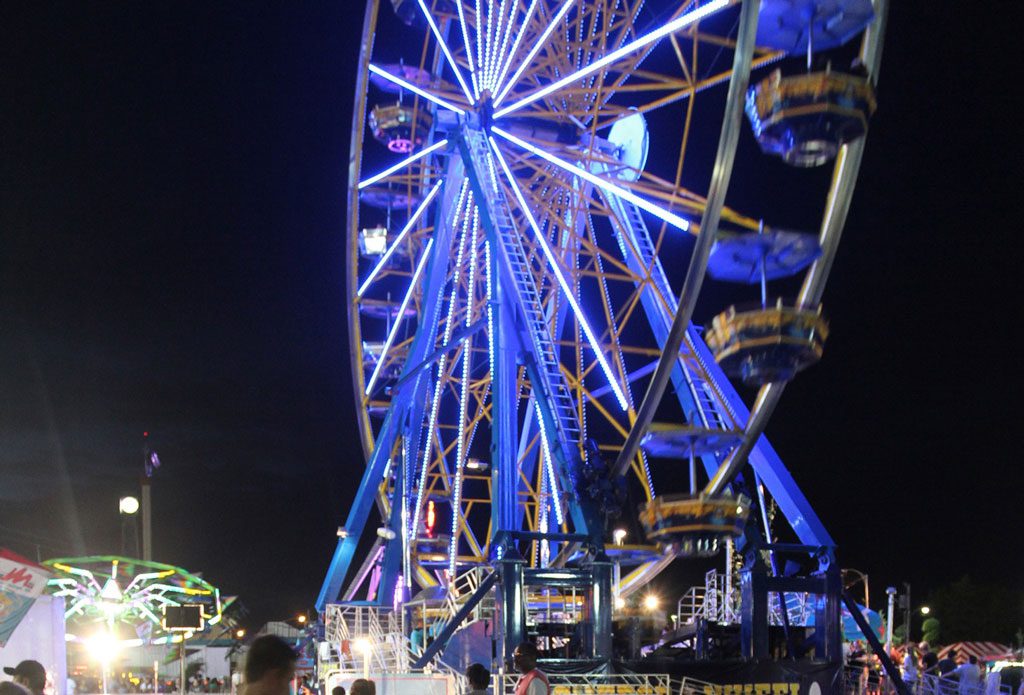 Sept. 14 through Sept. 24 – 
The Oklahoma State Fair brings Sky Eye Park this year: the largest portable Ferris Wheel in North America, standing  a massive 155 feet tall. Cooking shows, performing pets and live shark encounters also make the OSF a can't-miss event.
Beneath the food, games and music, however, Thompson finds a deeper meaning in this annual occassion.
"Fairs are events that bring communities together," she says. "It isn't just food on a stick or midway rides; it is an event where we celebrate achievements, family and our community's spirit."
The Oklahoma State Fair runs Sept. 14-24 at the Oklahoma State Fair Park. For more info visit okstatefair.com.