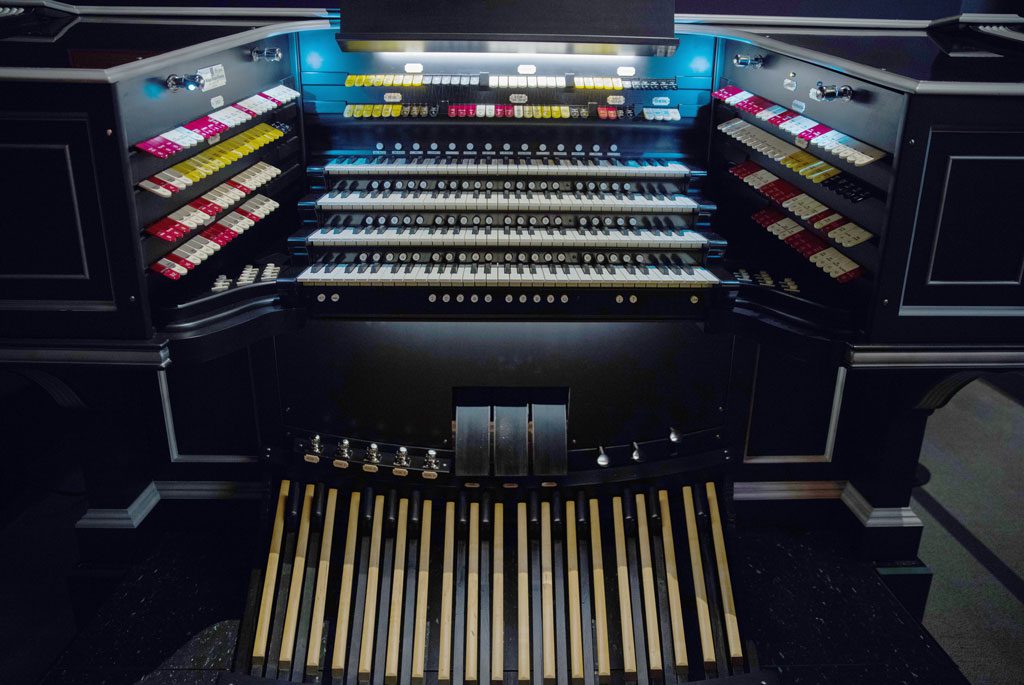 The Oklahoma History Center is home to a special piece of state musical history – an instrument that has managed to endure eight decades of use.
The music industry, radio and musical performances have changed a lot since the Kilgen theater-style organ was installed in the studio of WKY radio in downtown Oklahoma City. The organ made its debut April 13, 1936. Eighty-one years later, it has found new life while playing to audiences – some old, some new.
It's been quite the journey for this giant instrument, built in St. Louis in 1935 by George Kilgen and Sons Co. before being shipped to Oklahoma. A man named Ken Wright was WKY radio's studio organist, who accompanied commercials, radio plays and singing groups; he even had his own show, according to Dusty Miller, an Oklahoma History Center volunteer and theater organ enthusiast.
Miller says that during this time, before the introduction of recorded music, a large radio station might even have a small orchestra, "but most radio stations did what the [silent movie] theaters did – they traded the orchestra for a theater organ."
The theater organ, unlike a classical model, could produce sounds of various band instruments as well as sound effects, like whistles, xylophones and drums, Miller says.
When WKY moved its studios in 1951, the Kilgen was sold to the city and installed in the Municipal Auditorium, today's Civic Center. The organ was played there for various functions until a remodel in 1998 left the instrument out of work. At this point, the organ narrowly escaped being shipped out of state; instead, it was stored until a suitable home could be found. Bob Blackburn, executive director of the Oklahoma Historical Society, was part of the effort to keep the Kilgen in state and made sure that it was included in the plans for the Oklahoma History Center, which opened in 2005.
But the Kilgen's journey wasn't over yet.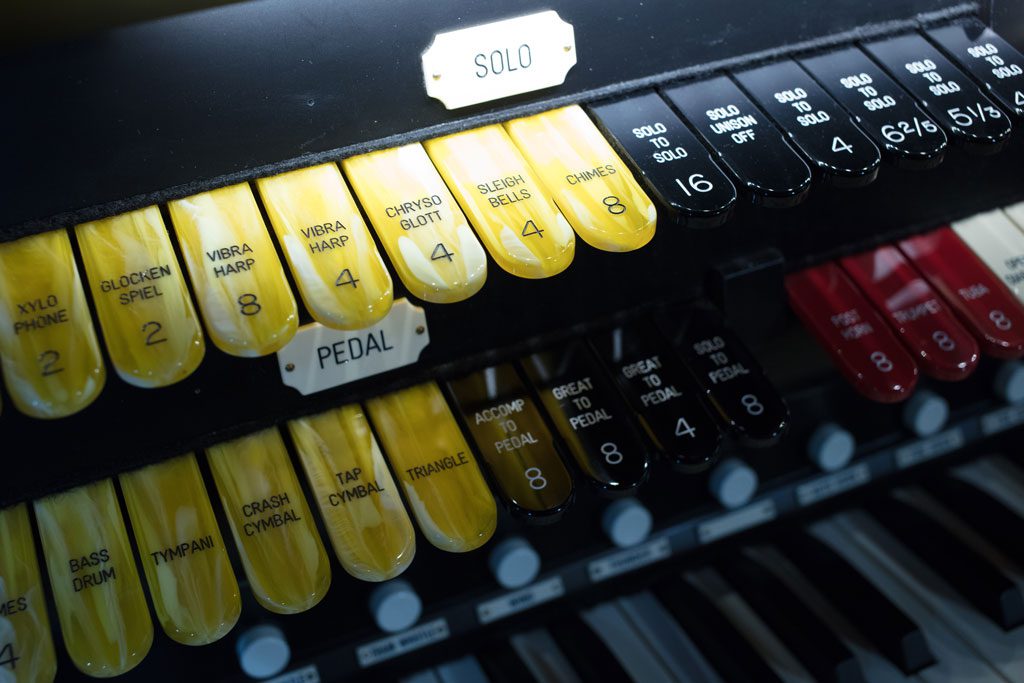 According to Miller, the organ was in such poor condition when it was brought out of storage that more than a combined 20,000 hours of reconstruction work spread across 10 workers were required to restore it. He describes how experts at the American Organ Institute at the University of Oklahoma carefully shaped and soldered old pipes and recreated leather pieces that had disintegrated with time. The entire project took two years. But all the work was worth it.
"In its new home, the WKY Kilgen sounds absolutely fantastic," Miller says. "It's 80 years old, but it sounds brand new."
The Kilgen has been played for several specially arranged (and sold-out) performances in the last year, with two more Oct. 23-24. Yet another performance is scheduled for Jan. 22.
The Kilgen's unique value can be narrowed down to two points, Miller says: This is one of only four Kilgen theater-style organs in existence that still play. And beyond that, the voice of the Kilgen has been heard in Oklahoma City for so long that it's only right that its sound continues to ring in the Sooner State.