Brian Schwartz (Tulsa)
Amanda Jane Simcoe (OKC)
There's a beautiful but brief time in Oklahoma when the weather is, dare we say it, perfect for outdoor dining. The following is a collection of spots in Tulsa and OKC to soak up the sun.
---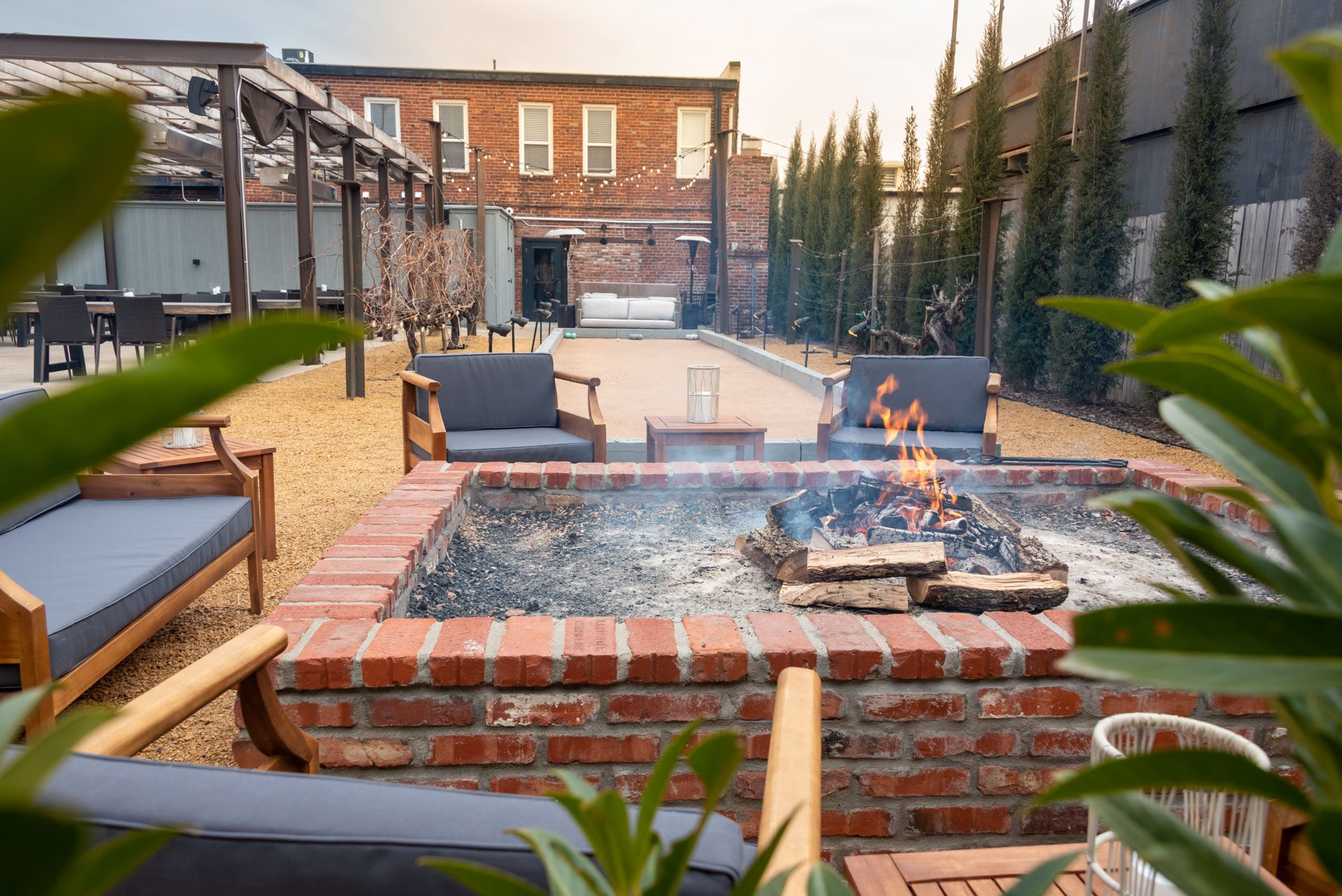 Lowood, Tulsa
Comfy overstuffed sofas around a brick fireplace. Big armchairs surrounding an outdoor fire pit. Behind it, a tiny bocce ball court waiting for a leisurely game. "You don't need to order a meal to enjoy Lowood's outdoor garden," says T.C. LeRoy, managing partner. "You can bring your friends for wine and conversation." It would be a shame to miss out on Bobby Benjamin's exquisitely crafted dishes, though, and for that, there are sturdy pine tables under a big wood pergola, surrounded by grapevines and leafy gardens. They've just been replanted, so you are eating next to where some of your food is grown, including thyme, basil and jalapenos. It's a secluded spot, hemmed in by junipers and quaint brick and stucco walls. "It feels like this patio transports you to a wine valley," says LeRoy. "You just forget you're in downtown Tulsa."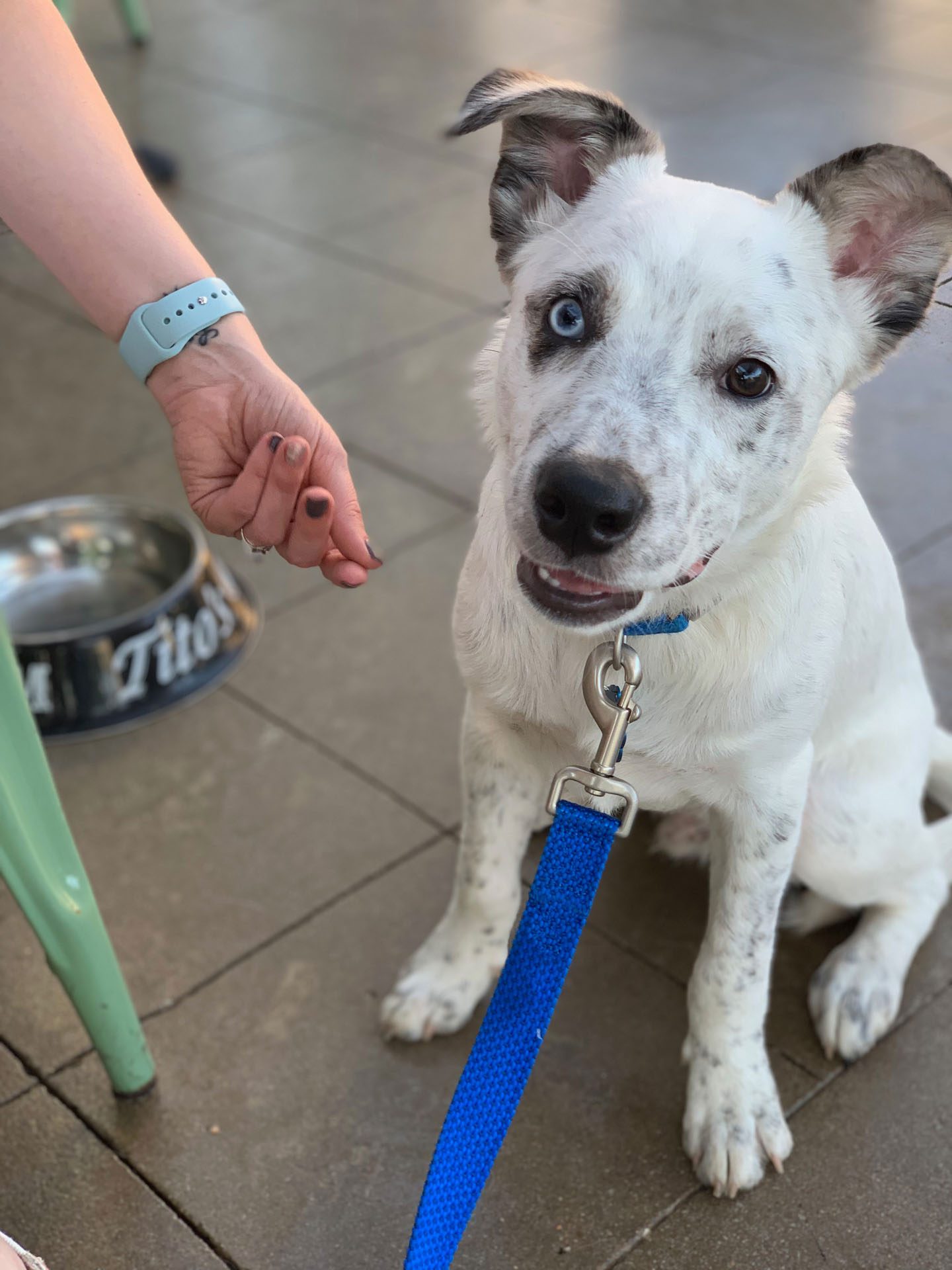 Stella Modern Italian Cuisine, OKC
I absolutely love a late afternoon sitting on a patio in an Italian piazza, sipping an Aperol Spritz or a glass of wine. While I can't run off to Italy, I can enjoy an aperitif on the patio at Lori Burson's midtown fixture, Stella Modern Italian Cuisine, before choosing from a beautiful selection of lunch or dinner options. Oak-fired pizza, housemade pasta, sandwiches, entrées and desserts (including their can't miss Limoncello and ricotta cheesecake) offers something for everyone. Follow facebook.com/stellaokc for special events, winemaker dinners and hunger-inducing food photos.
Prossimo Ristorante, Tulsa
Chef Scott VanTuyl and sommelier William Rosser were sitting in the sun behind Prossimo discussing spring flowers for their bright wood planters. "We wanted a Mediterranean feel," says VanTuyl, gesturing towards the sleek teak tables and big, rattan-like chairs. "We wanted to make you think of outdoor cafe dining on the Italian coast." Rosser adds: "We did weeks of research on Italian plants and furniture." They've already planted junipers and bright red nandinas. "We tried to find plants that looked Mediterranean but would survive the Tulsa winter," says VanTuyl. "It will be great to sit outside and enjoy the nice weather on days we have it." And to get you in the mood, they will have $10 mimosa carafes at brunch.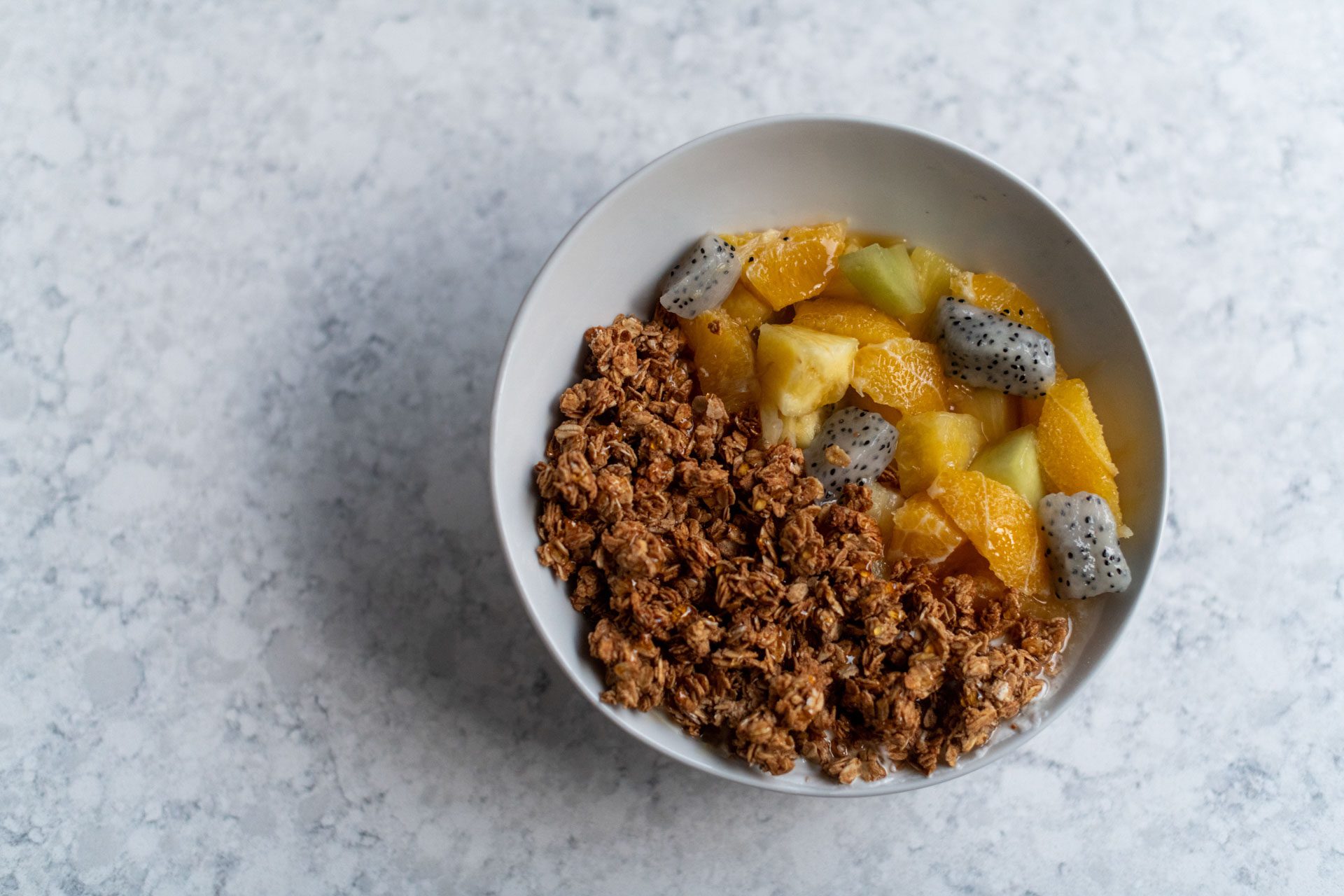 Bar Cicchetti, OKC
Nothing pairs better with a spring or summer evening than a varied spread of small bites to share with friends. At Bar Cicchetti, you can welcome our incoming patio weather, enjoying chef Jonathon Stranger's many options. "Cicchetti" are essentially Venice's answer to Spanish tapas. Tucked alongside the canals, there are actually bàcari (Cicchetti bars) that have been open for hundreds of years. Traditionally, diners come and order drinks and then share a wide assortment of hot and cold small plates. My recommendation is to choose your libation and let your server suggest your dishes while you watch the sunset.
Polo Grill, Tulsa
Hemmed in by half-timbered walls, paved with brick cobblestones, shaded by big oaks, and lit by gas lamps, the garden courtyard of Polo Grill looks more like a quaint London byway than a part of Utica Square. There's even a vintage bright red London telephone box. "There's something about being away from the hustle and bustle," says director of operations Kelsey Israel. Veteran guitarist Mark Bruner (he's been at it since the 1970s) plays five nights a week. Wine dinners are held outside throughout the warmer months. Polo Grill is a James Beard national semifinalist for Outstanding Wine Program, and the convivial and festive wine dinners will show you why.
The Pump Bar, OKC
If you are looking for a laid-back atmosphere open seven days a week with daily menu specials and events, The Pump Bar has you covered. Enjoy karaoke on Mac Monday with rotating pasta specials; Wing Wednesdays come with a side of open mic comedy nights; and Veggie Thursdays pair delicious vegetarian specials with trivia. Classic or house specialty cocktails and Tiki drinks are great for unwinding on the patio. Bar bites like chips and salsa, tots and Frito pie are great for snacking. Brunch is served every Saturday and Sunday from 11 a.m. to 4 p.m.
Stonehorse Cafe, Tulsa
A sidewalk café in a bustling plaza, Stonehorse and its outdoor dining is replete with tulips, purple wisteria and throngs of Utica Square shoppers strolling by. "When you can throw in ambiance like that with great food, that's why people come," says general manager Matt Ellicott. "We have a solid core of regulars here; our pleasant, effervescent servers know most of the guests, and most of the guests know one another. We like to have a sense of community." There are romantic tables for two and larger group tables, and just about everyone has fun. Sometimes laughter even echoes across the square.
Paseo Grill, OKC
In the heart of the Paseo Arts District, the Paseo Grill serves classic American fare in a stylish atmosphere. Soups, salads and sandwiches are perfect for a quick but satisfying lunch. A wide variety of appetizers and entrées makes this an excellent spot for lingering over a casual yet sophisticated dinner. There are flavors for any palate, with American staples like meatloaf and pot pie alongside prime steaks, seafood, duck and house specialties such as vegetable moussaka. A substantial wine list, classic and house cocktails, beer and spirits offer the perfect libation to round out your meal.