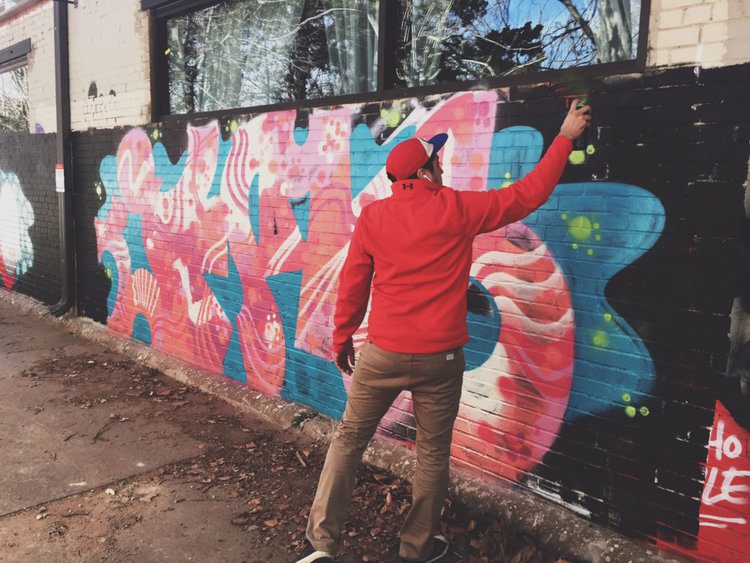 [dropcap]The[/dropcap] Plaza District Festival runs today on the 1700 block of 16th Street in Oklahoma City and commemorates the immense creative talent of the people within the city.
"The Plaza District Festival is a celebration of all things local," says Cayla Lewis, the executive director of the Plaza District Association.
What's great is that you'll never run out of things to do and see at this local street party. Art vendors will line the streets, selling hand-made crafts, jewelry, paintings, sculptures, ceramics, and even handmade bowties … for your dog. Oklahoma musicians ranging in genre from hip-hop to folk to electronic will also convene for the festival.
"We have two stages and have changed up the traditionally acoustic stage to include all genres, allowing an even more diverse lineup of musicians and performers," Lewis says.
And what's a great festival without food? Trucks will be dispersed throughout the event, offering onion burgers, donuts, jerky, barbecue, vegan comfort food, tandoori chicken tika wraps, and pretty much any other food fantasy imaginable.
Another unique facet of the celebrations will be the all-new Plaza Walls Mural Expo, which will debut 20 new murals by 20 different artists. Visitors are encouraged to walk through and admire the colorful pieces while artists live-paint, making their finishing touches on the Plaza Walls alley.
And for those with kids – fear not! This festival is friendly to visitors of all ages.
"My favorite part of the festival is its diversity. There is something for every age group – we have plenty of well thought-out children's activities, that also have an art or educational component, and then of course beer vendors and bars for the adults," Lewis says.
The best part? Entry is free! For details, head to plazadistrictfestival.com.