Senior Health Risks
The top health risks for those 50 and older, says Robert C. Salinas, MD, of OU Health's department of family and preventive medicine, are: loss of functional abilities which make independent living challenging; the use of inappropriate medications, which can lead to side effects including fatigue, insomnia and falls; and isolation, which can lead to symptoms of sadness and depression.
To combat and prevent these health risks, Salinas recommends staying physically active at home, staying mentally active with various activities that promote memory use and cognition, and staying connected with family and friends.
"Thus, a holistic – mental, physical, social, spiritual, emotional – approach to living well is key as we get older," he says.
The warning signs for these health risks are experiencing difficulty with independent activities of daily living such as driving a car, paying bills and cooking. Forgetfulness from progressive short-term memory loss is also a warning sign. Many times, it is a family member or friend that notices the changes that necessitate a visit to the doctor.
"With hope, meaning and purpose, most older patients remain resilient and with time, can learn to adapt to changes," says Salinas.
The Fieldof Geriatrics
Geriatrics is a medical specialty that focuses on addressing the healthcare needs of elderly people. The field of gerontology is the study of aging, which includes all aspects of a person's wellbeing such as social, psychological, cognitive and biological aspects.
It has been estimated that the U.S. would need 30,000 geriatricians to help care for the aging population – however, at last check by Salinas, there are only slightly over 7,000 board-certified practicing geriatricians.
"As an educator, I do my best to inspire the next generation of geriatricians – but I don't think we will ever get to that magical number 30,000," he says.
Patients are often referred to a geriatrician when their healthcare needs require more clinical time to help manage or coordinate complex care plans, or if there is a concern over the side effects from improper use of multiple medications. Salinas provides care for his patients in a variety of settings such as outpatient and in the patient's home.
"There are days when I might start my day in the nursing home, then see patients in the home, then return to see a few patients in the hospital," he says.
'Honored and blessed' are the words Salinas uses when describing his ability to provide care to older people.
"My patients have taught me about the care of the older patient – probably just as much if not more than medical textbooks," he says.
Getting Fit, Staying Fit
John Jackson, a Tulsa-based personal trainer and the owner of Impact Fitness, advises that before starting an exercise routine, nutritional, physical and cognitive statuses should be evaluated. As nutrition improves, you will have more energy and focus … leading to a stronger desire to exercise. Once a person's healthcare team gives the okay, working out with a professional fitness trainer can begin.
"You can then progress to a routine that matches your health needs," says Jackson.
Jackson advises that every day, you should focus on getting your heart rate up with 30 minutes of cardio. Also, add some type of strength, flexibility and mobility training, which can vary day-to-day.
"The key is consistency," says Jackson.
Low-impact exercises such as water exercise, chair aerobics, yoga and band exercises are effective.
Whether it is going to the grocery store with less pain or being active with family, setting goals is important. One client, whom Jackson has been training for 18 years, is living his goal at 81 years old of traveling regularly. Jackson also has clients in their mid-90s and sees that a positive attitude is beneficial to improving health and increasing longevity.
Taking Control of Your Healthcare
The American Association of Retired Persons (AARP), the nonprofit and nonpartisan advocacy group for Americans age 50 and older, is an ideal resource to obtain information to help take charge of your health and healthcare needs.
AARP Oklahoma's website, states.aarp.org/oklahoma, is packed with a host of referrals for each senior's particular needs, such as financial and legal advice, Medicare nursing homes and prescription assistance.
Whether you are making plans for yourself or are one of the more than 524,000 Oklahomans who care for spouses, older parents or other loved ones so they can live independently, having reliable resources is a must.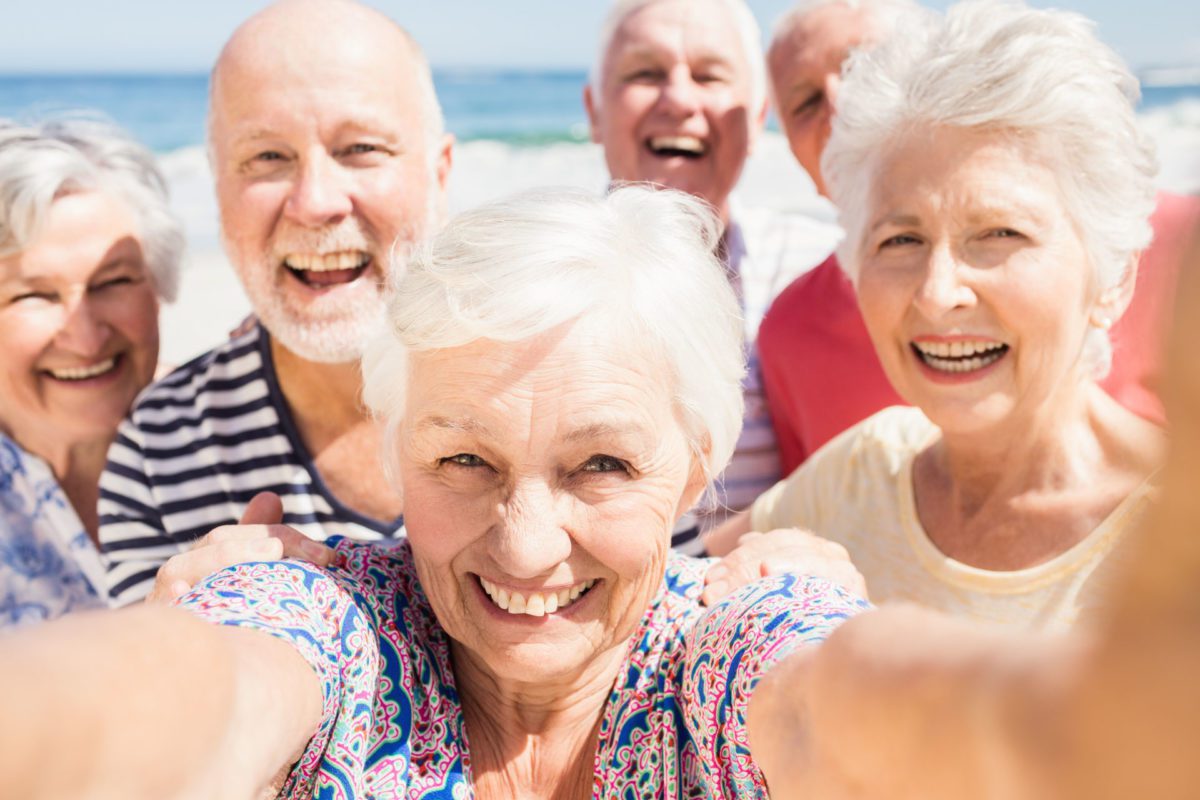 Weight Over 60
As we age, metabolism slows down, making food breakdown take longer. Keeping an eye on the type of foods and drinks one consumes, including alcohol, is important as it relates to keeping tabs on your weight. Plus, exercise should be a part of the daily routine, aiming for 30 minutes five days a week.
"I encourage my patients to walk for 20 to 30 minutes each day if they can and to also work on the upper body to help keep their flexibility and strength," says Salinas.
The key to retaining muscle mass and keeping fit is the proper balance of eating well and staying active. Salinas's patients, many of whom have lived to be in their 90s, have relayed that exercise and daily laughter – while not being too serious about life in general – are the secrets of living well and long.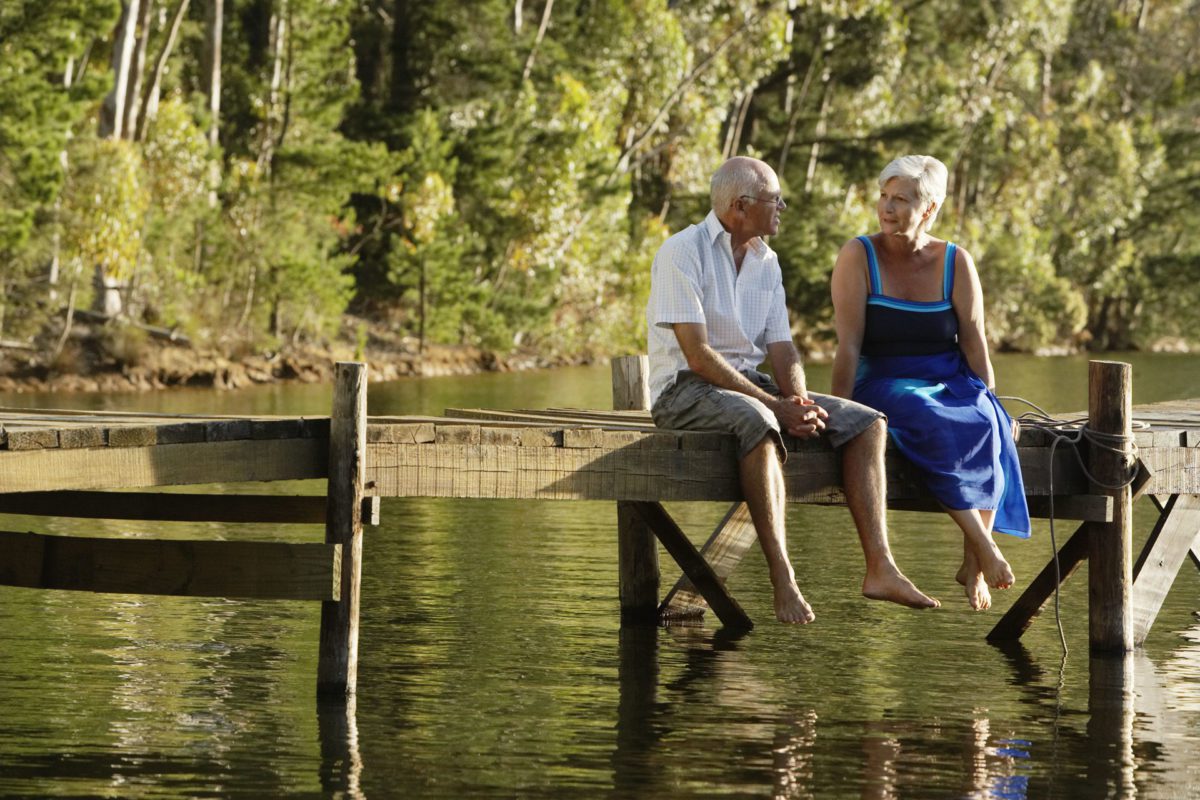 Retirement Home Etiquette
Alissa Sauer's blog, 5 Tips for Making Friends in Senior Living, published on leisurecare.com, writes about senior living socialization. Sauer reports that socialization has been shown to positively impact the immune system. Social people have fewer colds, lower blood pressure and an improved ability to fight off illness.
Here are five tips for making friends and increasing socialization in a senior living community:
Participate in community activities. Most living centers have daily events – find a couple of activities of interest and attend regularly. Here, you'll find friends that have similar interests.
Make meals a social event. Invite people to have a meal in the dining room. Set a time and meeting place. "This is a great way to bring people together from various activities at one time," says Sauer.
Find other new residents. Seek new residents or meet those who have moved in after you. "You can learn the ropes together, offer each other advice, and join each other in new activities," says Sauer.
Ask a family member or trusted friend to join you for an activity or a meal. Having a trusted ally at your side will give you someone to talk to before the event starts. Plus, this will instill confidence in starting new conversations.
Be patient. Give yourself time as you adjust to the new living environment. It takes time to make new friends, but regular interaction and a kind smile is a start.