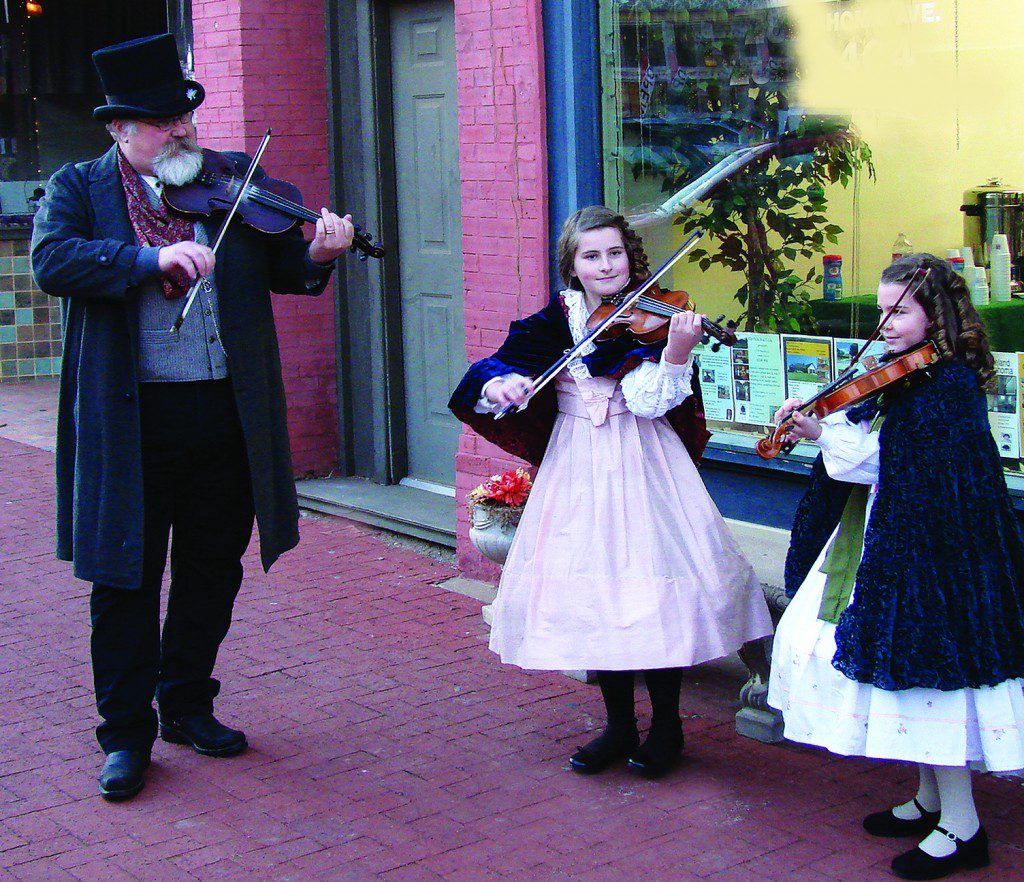 [dropcap]Go[/dropcap] back in time this holiday season to experience Christmas as it was in the Territory at Guthrie's Victorian Walk.
With the main goal of celebrating and honoring Oklahoma's first capital, Guthrie, the walks provide an authentic look into the sights and sounds of a traditional Christmas back in the Territory.
These charming, relaxed and nostalgic activities will transport you to simpler times when a quiet stroll through the city streets was the perfect weekend activity. Join in the holiday spirit with street musicians as they play rousing melodies. Grab a photo with Santa and walk past gorgeous window displays depicting Christmas illustrations. Enjoy the Victorian garb worn by Guthrie natives or dress up yourself to add to the experience.
The Victorian Walks will take place from 5 to 9 p.m. on Dec. 10 and 17 in the Downtown Historic District of Guthrie. For more information, visit guthriesterritorialchristmas.com.