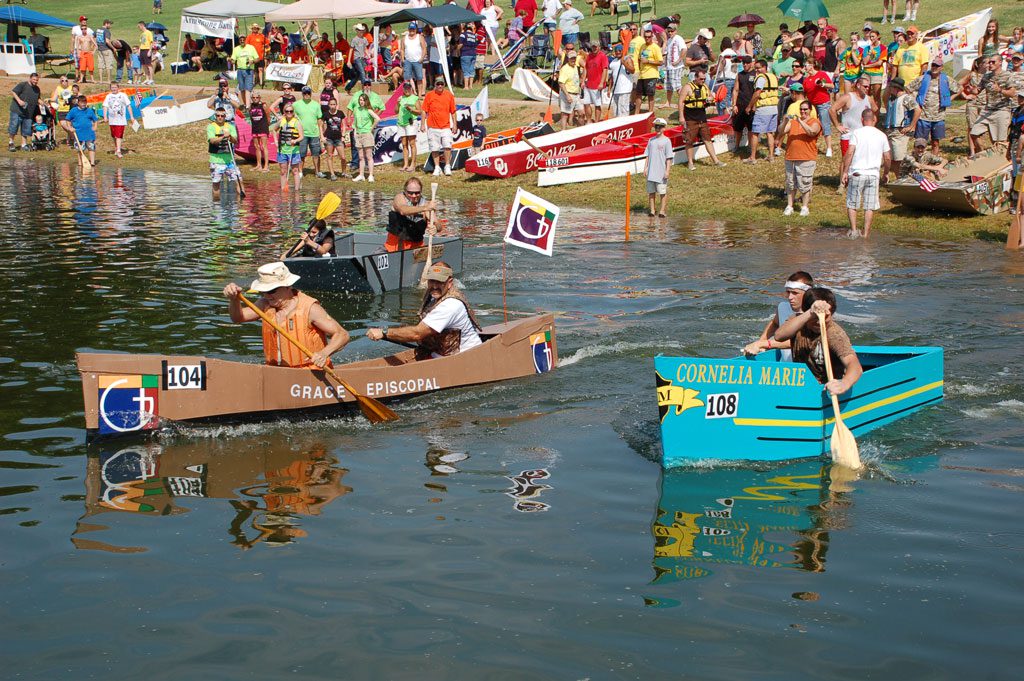 Summer fun abounds at the River Rumba Regatta in Muskogee. Daring and innovative participants will construct and decorate their own cardboard boats and race down the river to see if their creations sink or swim. The event is run by the Muskogee Exchange Club, which started the annual regatta to further its compassionate initiative.
"In 2007, we decided to add another major fundraising event to help raise money to support local children's charities that assist in our mission: the prevention of child abuse," says Robert Smith, a senior member of the club.
If that isn't enough cause to join in, you can also witness a parade of boats, plus music and food vendors. Smith believes the event will be a great time for all ages, whether you're racing on the water or sitting back as a spectator.
"We will have the world's largest inflatable water slide in our new and improved Kid's Zone," he says. Plus, you'll get to see "tons of boats sinking and some of the most creative ideas made into boats."
The event runs Aug. 25-26 at Three Forks Harbor. Head to exchangeclubmuskogee.org/regatta for more information.