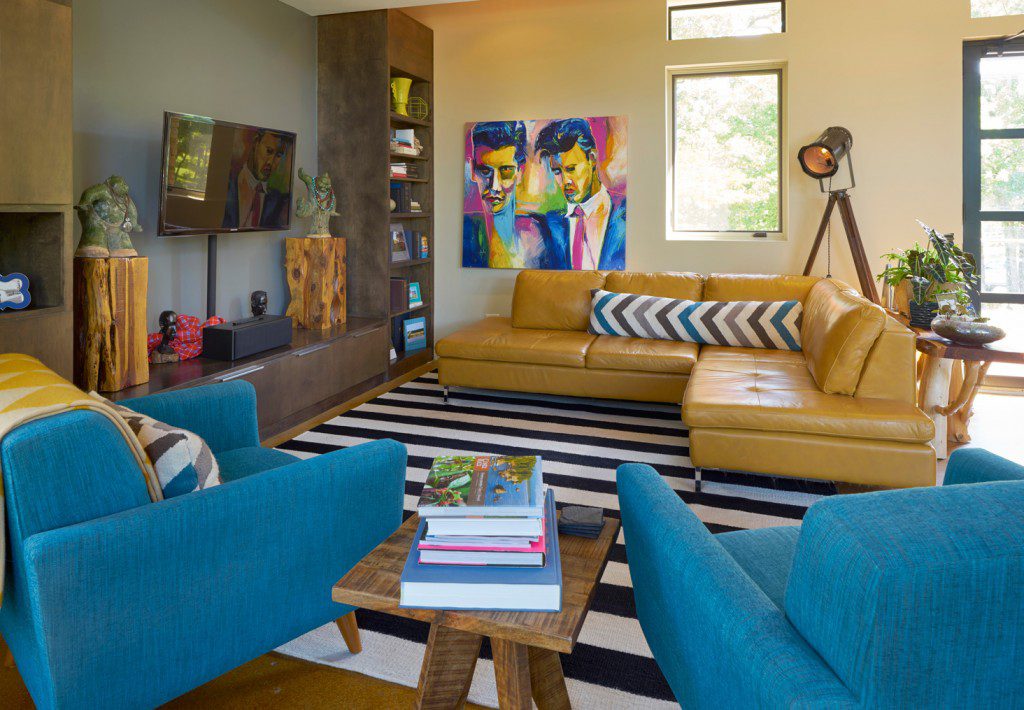 Nature was the perfect inspiration for the contemporary home Jim Roth envisioned in a forested area in northeast Oklahoma City.
[pullquote]"All the interior materials are organic; no shiny surfaces compete with nature."[/pullquote]
Roth knew Oklahoma City's back roads well. As a county commissioner for 10 years, he was familiar with the charm of country living. When he found the secluded nine-acre site on which his home now sits, he surveyed the rolling terrain and numerous trees that provided filtered sunlight and shade.
"I walked the ground," he recalls. "I studied the sun to see how it would play throughout the home and at what hours of the day it would be at its brightest, or its ebb. I sited the house based on those studies. The southern side of the house was built lower to gain solar heat in the winter."
A visionary, Roth looked beyond a cinder block house, too many cedars, two rusty pickups and three piles of industrial waste.
"Ecologically, the property was very happy," Roth says.
He studied the plant life and wildlife and carefully preserved existing habitats. His environmental concern saved a colony of tree frogs and encouraged rabbits and deer to roam freely where they already resided. Some trees were repurposed to create furnishings and cabinetry. For every tree used, a new tree was planted.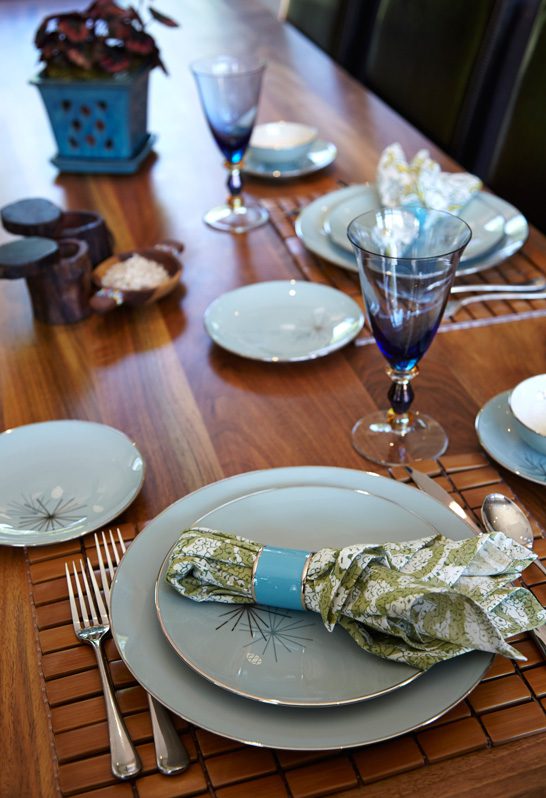 "I wanted to minimize my footprint," Roth says. "I wanted to put down roots, as I didn't plan on building again."
His goal was to build an evergreen house, in design, construction and décor.
With his focus on conservation, Roth provided architect Jay Yowell, of JY Associates, with an energy-efficient checklist for which the home was supposed to include. Roth called for sustainability, environmentally friendly materials, a LEED-certified commercial roof with a heat-reflecting rubber membrane, passive solar glass panels, insulated concrete and Styrofoam-formed walls, geothermal heating and cooling units and wells and a built-in fresh water well and waste service.
"Building a green home is a paradigm shift for most Americans," Roth explains. "I wanted to make a long-term investment in an energy-efficient home."
It took two years of design consultation before one spade of dirt was turned. The U-shaped home was built evenly with the horizon.
"Horizontal lines do make people feel more comfortable than vertical," Roth notes. "Glass and metal awnings were designed to deflect the sun away from south-facing windows in summer, conserving cooling expenses. These energy-saving concepts made a big difference in comfort and efficiency."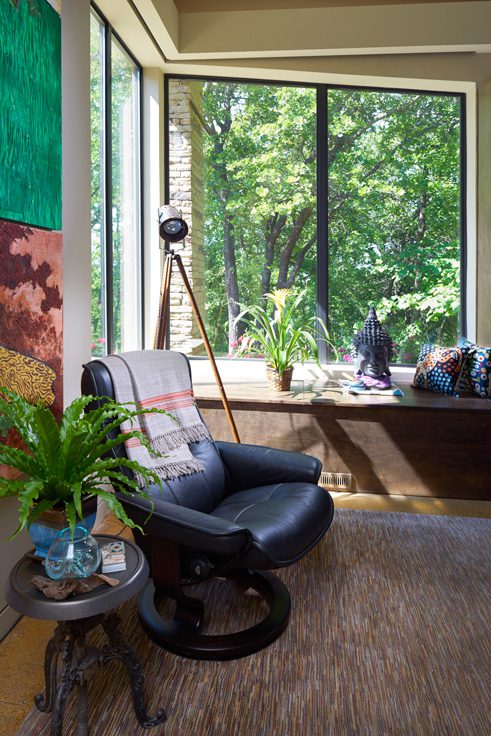 During his first year of residency, Roth tested the home's efficiency and comfort. He also established a buffalo grass lawn and chose resilient plants to tolerate Oklahoma's mercurial weather. Roth found the exterior drought tolerant and a survivor of several flash floods and droughts.
The interior features abundant glass that brings the outdoors into the living areas. The stained concrete floors are warm brown and complement the rich wood and vivid color accents in art and two jewel-tone turquoise chairs.
"All the interior materials are organic; no shiny surfaces compete with nature," Roth says. "The matte finish is easy on the eye. What the house frames in nature is art enough for me."
A second story adds architectural interest.
It includes a guest suite, abundant storage and an office. A favorite view is downtown's iconic Devon Tower and the Capitol Dome. They are framed by blackjack oaks and blue skies – nature's backdrop for Roth's country sanctuary.
A stylish upper patio offers expansive countryside views. It overlooks the salt-water swimming pool, safer for pools than frequent chlorine infusions, Roth says. It's also a more soothing swim for Roth and his precious Golden Retrievers, Boo and Bella Rowdy.
"Living here is peaceful and serene," Roth says.