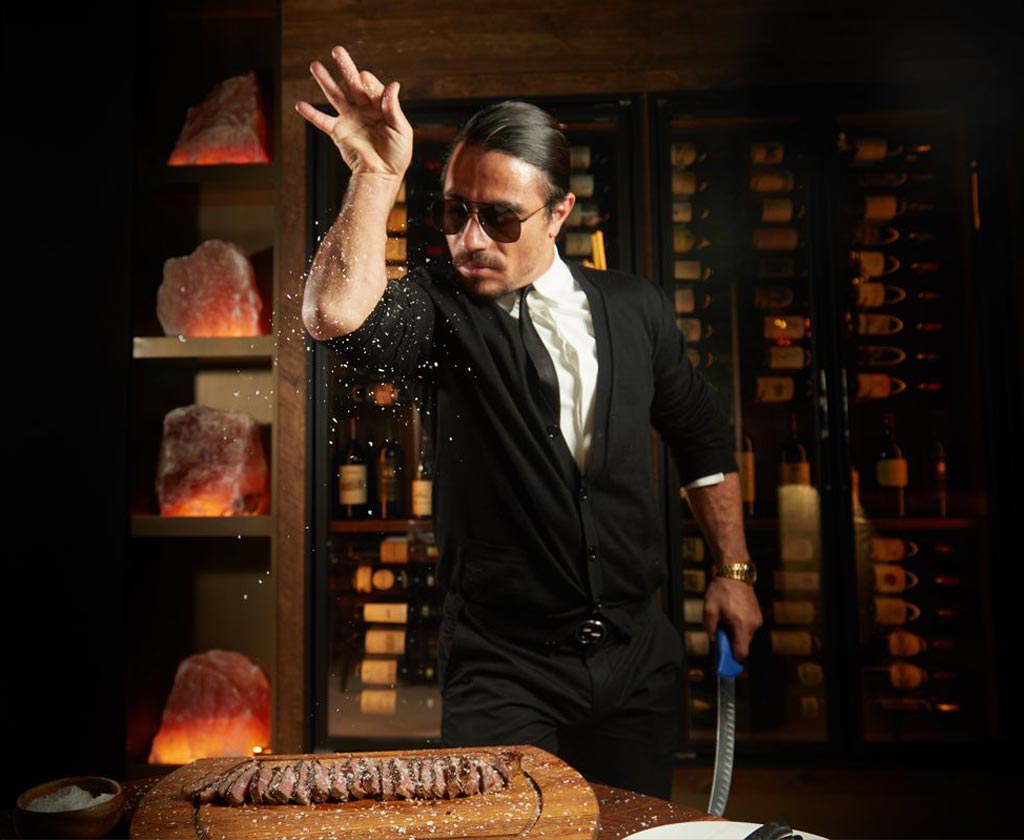 While I've lived in New York for nearly eight years, I do not consider myself a New Yorker – except when it comes to food. I admit that I am a food snob and generally avoid restaurants frequented by tourists.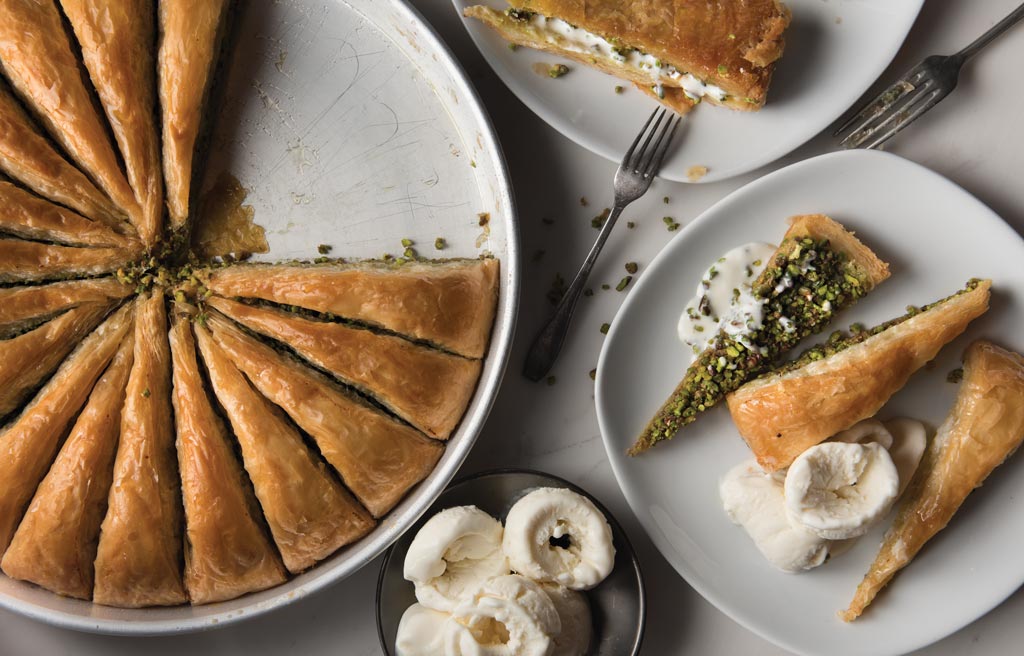 However, when my mom was in town recently, she kept mentioning that she wanted to try Nusret Gökçe's Turkish steakhouse, Nusr-Et. If you haven't heard about this man, also known as Salt Bae, you must check him out on social media. He is known for his cutting skills and his technique for salting meat with a flair for the dramatic. He has restaurants throughout the world, including Miami and the United Arab Emirates.
I was hesitant to try this restaurant because I thought it'd be flooded with tourists. We went on a Tuesday night and I was pleasantly surprised with the entire experience. The service was exceptional, and the interior was inspired with beautiful, Turkish decor.
Salt Bae came to our table (after my mom and I motioned him over to us), and I asked him for his recommendations. We ordered the lokum beef fillet and the nusret spaghetti, per Salt Bae's suggestion, both of which were seasoned to perfection. For dessert, we had the baklava, which was an experience in itself. It was served tableside and stuffed with ice cream in the middle. This is a must try.