Around Town
Chances are good that most reading this have never seen a silent film. Talkies have so dominated the last 85 years of cinema that any appeal to the wonders of silent film can feel hopelessly archaic. This is a real shame because silent films have much to offer viewers willing to seek them out. They utilize a different "film language" than films with sound; watching them is a very pleasant experience.Circle Cinema recently started offering the chance to explore the vast catalog of silent films in a period-authentic way with screenings accompanied by organ music. On Sept. 10, Circle will show The Mark of Zorro, starring Douglas Fairbanks, one of the greatest silent film stars. Fairbanks was the original action star, fighting and swinging his way elegantly through innumerable silent swashbucklers. The Mark of Zorro is a chance to see him at his best in portraying a classic character. It's as thrilling an introduction to silent film as you could hope for.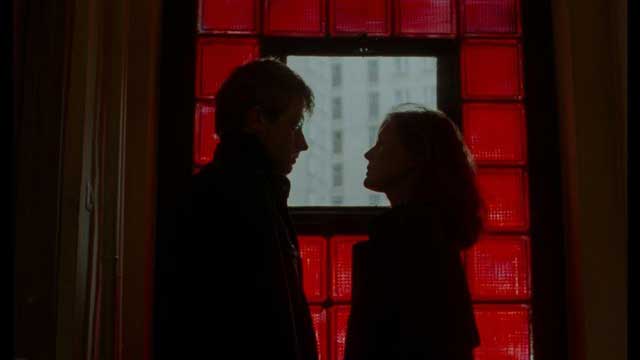 At Home
Though it started as a series of TV movies, Krzysztof Kieślowski's epic Dekalog has rightly claimed its place in film history. Ten short films, each roughly taking its theme from one of the Ten Commandments, work together to illustrate the fragility and uncertainty of human life as they capture scenes of life from different residents in a Polish apartment building. Masterful and meditative, the films will receive a deluxe reissue on Blu-Ray and DVD from the Criterion Collection at the end of the month. They will get the full digital transfer treatment (which will hopefully clean up some of the rougher edges) and ship out with plenty of commentary (including a booklet essay) and archival interviews.
In Theaters
Australia has been on the cinema map for decades, but its neighbor New Zealand has kept a lower profile when it comes to film output (serving as a backdrop for the Lord of the Rings trilogy doesn't count). That's starting to change, and two new films serve to demonstrate the charmingly low-key perspective offered by New Zealand filmmakers.
Taika Waititi's Hunt for the Wilderpeople follows a foster boy and his adoptive "uncle" as they survive in the bush and avoid a civilization that regards them as unwanted. Sam Neill (as the crusty old man) and Julian Dennison (as the ebullient boy) have a great chemistry that propels the film through its rambling narrative. Ultimately, it's a film about how small acts of kindness can shape the human heart, a too rare ambition for films.
The documentary Tickled, meanwhile, shows the effects of love gone wrong. Ostensibly about a company that sponsors "competitive underground tickling" events, the film quickly becomes much stranger (I can't say how since the twists and turns are half the fun; besides, you wouldn't believe me). It's one of the most bizarre, entertaining documentaries I've ever seen.