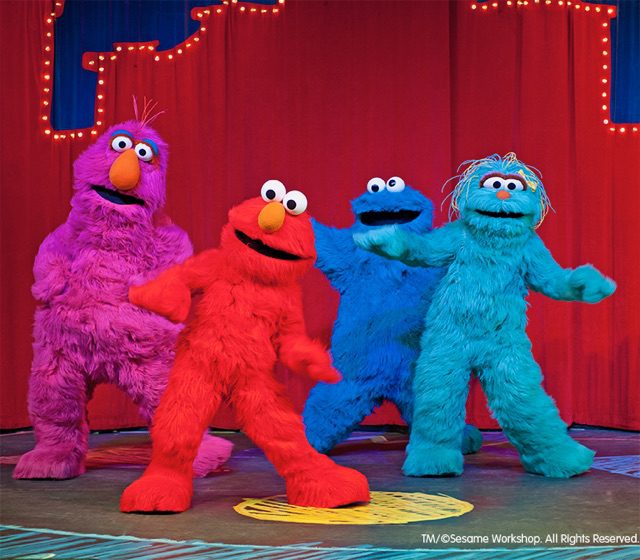 Dec. 2 at Central National Bank Center – 
From cnbcenter.com: Sesame Street Live! Let's Party! 
Jump to the beat on Sesame Street at an all-new, interactive show that unfolds on one of the world's most famous streets at the funniest, furriest party in the neighborhood!
Pre-Show Experience Pass 
Ever dream of taking a stroll down one of the most recognizable streets in the world? During the Sesame Street Live! pre-show experience, you'll have the opportunity to tour the on-stage neighborhood of your favorite, furry friends before they arrive for the main show!  Remember to bring your camera to capture the moment you and your family step onto Sesame Street! The fun doesn't end there! A variety of interactive activities give your children the chance to create, discover and learn as they help decorate for the upcoming party featured in Sesame Street Live! Let's Party! They may even see their artwork displayed onstage during the show. This can be added for just $20 to any priced ticket. See ticket site for more info.
For tickets and more information visit cnbcenter.com.