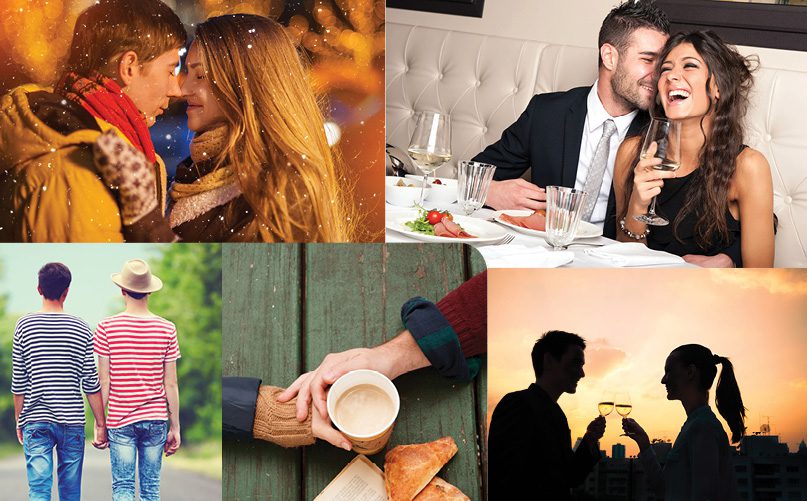 [dropcap]Jane[/dropcap] Austen wrote in Pride and Prejudice, "A lady's imagination is very rapid; it jumps from admiration to love, from love to matrimony in a moment." While her statement is satiric, even the progressive Miss Austen might be shocked by Tinder.
Dating over the decades has undergone many face-lifts, from the straight-up "What's your income?" hookups of Austen's day to the pageantry of clubbing courtships and speed dating. But like many other social interactions, the internet changed everything about the way we meet mates. These days, it's much easier to chat someone up online than to meet for a drink at the bar.
Aaron, a bartender in Norman for seven years, has a lot of experience in observing the bar approach. (He and others in this article speak frankly with the condition of not using their last names.)
"A lot of what I see is more guys trying to work up the courage to even talk to a girl, and they often ask the bartender for advice," he says. "With dating apps, you don't have the same fear of face-to-face rejection. It takes away a lot of the anxiety, and by the time you meet you already have rapport established."
Brian, 36, has only used dating apps and never tries an in-person pickup. To him, seeking dates in a bar just never seemed like a good way to meet potential partners.
"Approaching people cold without knowing anything about them seems inherently risky," he says. "Also, very rude. And more prone to failure."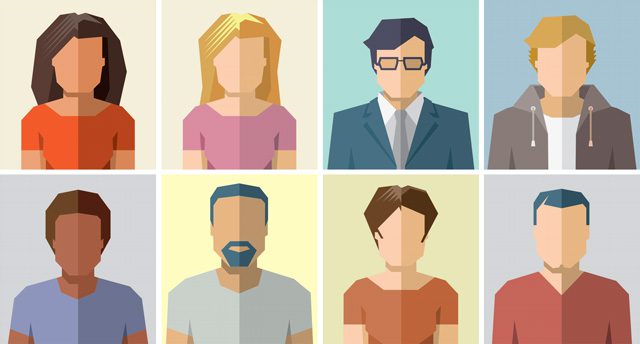 Singles who find connections online are no longer stigmatized as desperate or unattractive in real life; in fact, it's the savvy approach in the modern dating world. Dating apps like Tinder and OKCupid have taken a lot of the anxiety out of approaching strangers for everything from long-term dating to a casual hookup. Finding potential dates online, regardless of one's relationship goals, sometimes fosters greater intimacy. Two people can meet, connect and learn more about each other before taking the dive together.
While singles of all sorts have changed their games in the face of digital dating, the potential for romance online has had a major impact on LGBTQ individuals looking for intimacy. Online dating services have made it easier for singles to meet others, but it's not without its caveats, says Anya, a 34-year-old bisexual woman from Norman.
"I think dating apps have made it much easier to meet other LGBTQ folks, but there are still the pitfalls of all online dating," she says. "Namely, is this person really who they say they are? For an LGBTQ person, that not knowing can be more dangerous, especially in a red state. I think the LGBTQ community has traditionally relied on the kind of personal reference given by other folks in the community who know the person they are interested in, and that's missing in a dating app. But there is also a chance for those who have not traditionally been a part of the LGBTQ community to find dating partners that may have had a difficult time doing so before the advent of dating apps."
Erica, another Norman native, also has found dates online, but takes a different approach even when looking for other female partners.
"I'm bisexual, but I don't usually mark that box when filling out an online dating profile," she says. "I get far fewer matches and messages when I do, and they come almost exclusively from well-meaning polyamorous couples or desperate straight couples looking to spice things up. I once had a couple somewhat stalk me on OKCupid after I'd turned them down. The wife messaged me several times trying to convince me to meet up with them. She said, 'We're so disappointed; you were so perfect for us!,' as though they'd selected me from a menu of marriage-saving sexual encounters."
While Erica has an active dating life, she's not afraid to go it alone either. More and more men and women embrace a rewarding single life. For many singles today, "alone" does not equate with "lonely" at all.
"I told my parents at a young age that I didn't want to get married or have kids," she says. "My role models were always strong, single women, both real and characters from literature and film: the woman who had it together, had the freedom to be spontaneous and crude, and would take and leave a partner on her own terms. I'm 35, and despite lifelong warnings from my parents, friends, strangers and gynecologists, I have not changed my mind. I date a lot, but still have not met anyone that I'd take on debt or childhood anger issues for. Yes, my biological clock still ticks, but I have an IUD firmly in place for that."
Regardless of sexual identity or orientation, men and women everywhere experience more freedom when it comes to choosing their own dating adventures, or striking out on their own paths to fulfillment.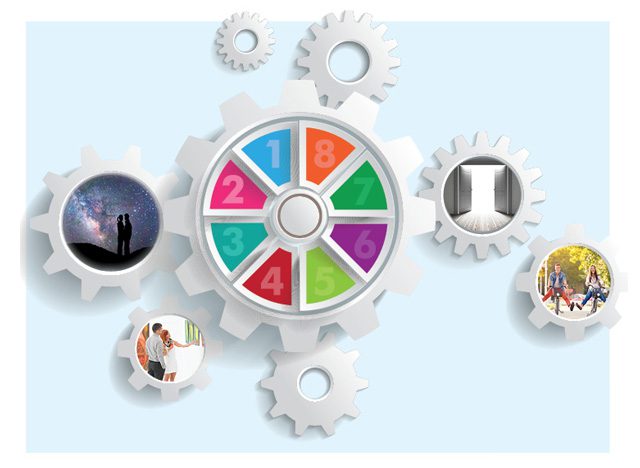 Date a Little Differently
Getting Star-Crossed
There's no need to jettison all the trappings of traditional romance; a night under the stars is still a surefire way to set the mood, and being in the city is no longer a problem for fans of the night sky. The Tulsa Air and Space Museum offers wild rides through the cosmos in its planetarium, as does the Oklahoma Science Museum in OKC. Better yet, grab a blanket, some hot chocolate and a telescope and head away from the city lights to check out the real deal. February is a great time to scope out the Gemini twins, Castor and Pollux, or Sirius, the brightest star in the night sky.
First Fridays 
It's possible to be an art enthusiast without dressing up like Andy Warhol and sipping champagne at the museum. For more down-to-earth fans who want to take in some culture, First Fridays in Tulsa and Oklahoma City offer the opportunity to mingle and observe some great local artists in action. In Tulsa's Brady Arts District, thousands come out for patio drinks and free admission to downtown galleries and museums. In OKC, head to the Paseo Arts District on the city's northwest side to hear live music, grab a slice of pizza and check out the myriad galleries on Paseo Drive.
Playing Mind Games
Getting locked together in a strange room and desperately trying to escape may sound creepy, but, as it turns out, it can make a great date night. Couples who enjoy a mental challenge but are bored by the idea of a Trivial Pursuit date night can take an adventure of the mind together by escaping a "puzzle room." Work together cooperatively to solve puzzles and mysteries and escape your trap in under one hour, or else … or else you just get let out of the room. Both OKC and Tulsa are home to multiple escape adventure opportunities. Pro tip: Legitimate purveyors of escape adventures do NOT advertise on Craigslist.
The Great Outdoors
Sometimes it's good to escape the crowds downtown or skip the old dinner-and-movie routine for something more relaxed. Kayaking or taking a float trip on the Illinois River is a great option to get away with a potential significant other. For poor swimmers, the Wichita Mountains Wildlife Refuge offers several perfect day-hikes and breathtaking views, as well as opportunities for observing some of the native wildlife. Oklahoma is home to a host of ideal locations for outdoor romance. Just don't get carried away. There are laws, people.
Liar, Liar
The downside of online dating is the inability to know or prove if someone is being completely honest about who he or she is. According to the Pew Research Center, 53 percent of online dating users lie in their profiles. What about, exactly? It varies slightly with men and women.
Men most often lie about age, weight and income.
Women most often lie about age, weight and physical build.
Proceed with caution, folks – and stay honest!
Safety Savvy
As much as we'd all like to trust our fellow humans, the dating world is still fraught with peril. Regardless of your gender or orientation, it pays to be a skeptic.
At the bar or club, guard your drink like someone could take it away from you at any moment. It only takes a second for some enterprising creep to slip something in. Additionally, while it may seem chivalrous for someone to bring you a drink, don't accept one that you didn't watch your bartender make. Keep an eye out when returning to your car or walking home alone, and make sure to notify the bartender or other staff if someone gets too pushy.
If you're meeting a date for the first time in person, no matter how long you've been exchanging messages, always meet in a public place. Let a friend or loved one know where you're going and any information you have about the person you're meeting. If sparks fly and you decide to venture home with your new amour, make sure to let someone know. If you go to that person's place, take your own car or ride and make sure to text the address to a trusted friend.
You should also feel free to get technical. Services like Kitestring offer free or pocket-change plans that will send occasional text messages to your phone at times of your choosing to check up on you. If you don't text that you're OK within your pre-determined amount of time, the service will phone your emergency contacts for you. Apps like bSafe will let friends or family of your choosing track you via GPS on date nights. At any time, you can hit the SOS alarm and they will automatically be notified and given your current location.