Hometown sports teams connect us all to the American and human experience and to one another, says Caroline Lowery, program officer at the Oklahoma Humanities Council.
"Sports are a way to educate, enlighten and empower Oklahomans to explore their own personal narrative," she says. "Sports teach us about ourselves, our communities and our shared cultural experiences."
These concepts are explored in the Smithsonian exhibit Hometown Teams: How Sports Shape America. Six Oklahoma towns will receive the privilege of hosting the interactive collection of sports history, culture and memorabilia.
"The exhibit has ambient sports sounds in the background, TV monitors featuring sports stories, iPads that lead visitors on a question-and-answer scavenger hunt and even scented squeeze bottles that let you 'smell the game,'" says Lowery. "Children and adults alike can experience how sports shape our lives through all five senses."
Guests can also share their own sports stories on the supplemental app titled "Stories on Main Street."
Lowery explains that sports have a way of shaping several aspects of our lives, including language – "throwin' in the towel" – and ethics – "the cowboy code." Each city will explore how sports have influenced its culture.
The six locations that will host the exhibit all have their own local story to tell, Lowery adds. The Guymon Public Library will showcase rodeo culture, Muskogee's Five Civilized Tribes Museum will highlight the Native American sports legacy, and the Ralph Ellison Library in Oklahoma City will highlight African-American sports stories. The Miami Public Library will cover local sports heroes, Ponca City's Pioneer Woman Museum will explore women in sports, and Weatherford's Museum on Main Street exhibit will highlight various aspects of the community's sports culture.
Hometown Teams hits Oklahoma City in March 2015. It will remain for six weeks before it moves to its next Oklahoma destination. Lowery says thousands are anticipated to turn out at each stop for this exhibit covering everything from football and baseball to skateboarding and surfing. Guests are sure to discover an aspect of the exhibit that appeals to their love of competition or community.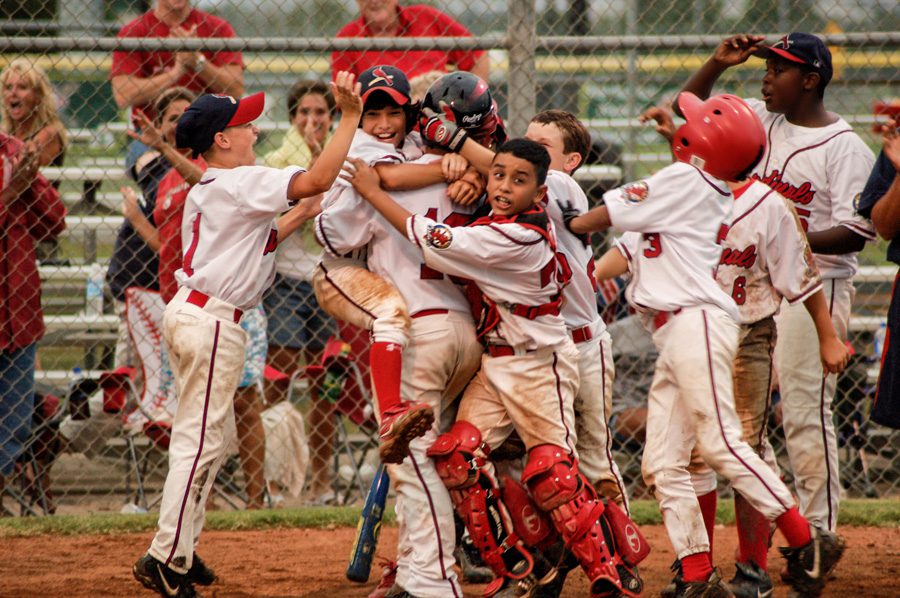 "We are so proud and honored to bring the Smithsonian to Oklahoma," says Lowery. "I encourage everyone to go see the exhibit with their friends and families. Whether you are a sports enthusiast, a player, a fan, a cheerleader, a mascot, a band member, a soccer mom or a lover of history, this exhibit is for you."
More at www.museumonmainstreet.org.