A spring lineup of classic symphonic melodies, along with some out-of-the-box presentations, beckons music lovers.
Signature Symphony's Pops 5 – Tulsa Sings! is April 5-6 with the latest rendition of its popular vocal contest, this time focused on the works of composer Leonard Bernstein and director/choreographer Jerome Robbins. On April 20, Signature Symphony is back with Classics 5 – Mahler's Resurrection, which presents Gustav Mahler's Symphony No. 2 in C minor. Performances start at 7:30 p.m. in the VanTrease PACE at Tulsa Community College's Southeast Campus.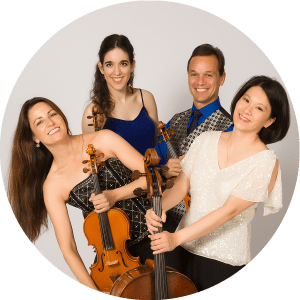 The OKC Philharmonic's presentation of Classics 6 – Fantastic Contrasts begins at 8 p.m. April 6 at the Civic Center Music Hall and juxtaposes George Gershwin's jazzy rhapsodies with vibrant statements from Dmitri Shostakovich.
The Tulsa Symphony has the fifth part of its classic series – Symphonic Dances by Sergei Rachmaninoff – and welcomes acclaimed English conductor Matthew Halls on April 13 at the Tulsa PAC.
Chamber Music Tulsa presents the Carpe Diem String Quartet on April 26-28 at the Ahha Hardesty Center and the Tulsa PAC.
For tickets, visit signaturesymphony.org, okcphil.org, tulsasymphony.org and chambermusictulsa.org, respectively.