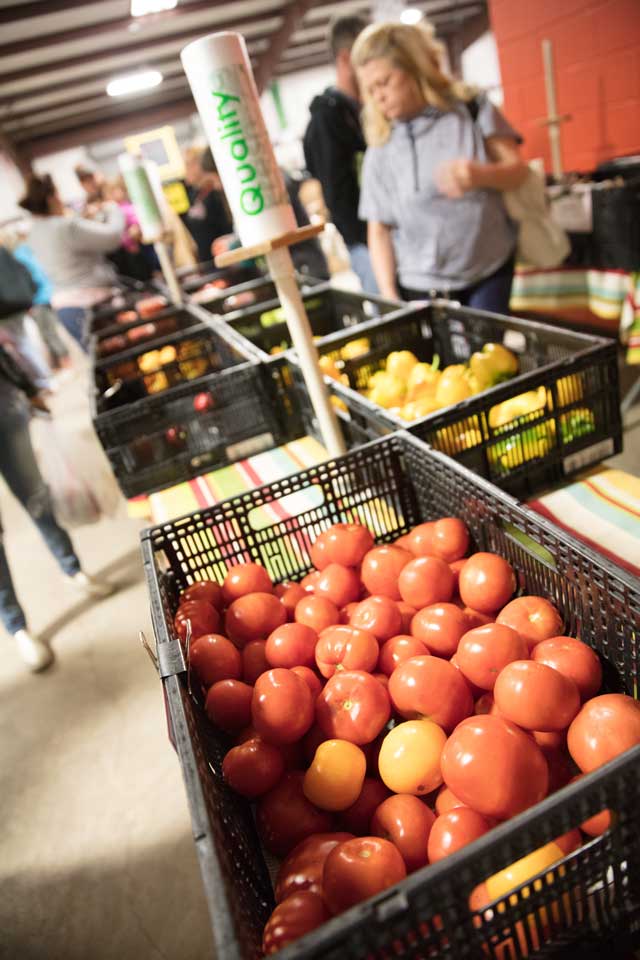 [dropcap]Springtime[/dropcap] has a special smell that adds a note of hope and excitement to the air. The weather has warmed, the days are longer, the sunshine is brighter. Cue the sound of songbirds and the setup of seasonal farmers markets, which embody spring, early summertime and happiness.
Other than reveling in being outside after winter's dreary end, what draws shoppers to farmers markets? Why should consumers add a trip to a local market to their weekly to-do lists? Here are several reasons.
Nutrition and Freshness at their Best
"I always tell people it's the best place to be on Saturday morning," says Kristin Hutto, talking about the Tulsa Farmers Market, where she is market administrator. "When you shop at the Tulsa Farmers Market, you are going to get the freshest food available, and when it's fresh, it's more nutrient dense."
"The produce that you buy from the [farmers] market is fresher, and will have a better shelf life than the food that you buy at a grocery store," adds Cody Yount, OSU-OKC Farmers Market manager.
Oklahoma City has a thriving trade on Saturdays at the Historic Farmers Public Market, but starting at the end of April there is also an opportunity to get fresh produce at the nearby Delmar Sunday Market in Delmar Gardens.
Andrea Koester, market coordinator for Delmar Sunday Market, offers another reason for shopping at markets.
"Eating with the seasons is extremely beneficial to the taste and nutrition [of food] because that is when the produce is at its peak," she says.
Economic and Environmental Impact
Farmers markets also directly affect the economy of our state. The money that farmers market shoppers spend stays in the local economy and helps fellow Oklahomans. Tulsa Farmers Market is certified with the state Department of Agriculture as an Oklahoma Grown Market and Delmar Sunday Market has applied for this distinction, which verifies that all produce sold at the markets is grown in-state.
The environment can also benefit from food sold locally.
"Our food also has a smaller carbon footprint because it didn't have to travel far," Hutto says.
Farmers markets can help mitigate the problem of food deserts, areas with little or no access to affordable fresh foods. "I describe the OSU-OKC Farmers Market as a hub for local food and goods. Our market is located in a food desert, so the market allows people who live in and around OSU-OKC access to fruits and vegetables," Yount says.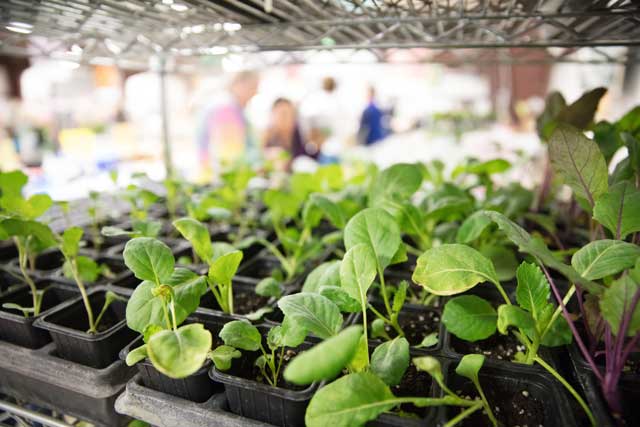 Connection with Food
In most cases, a consumer buys directly from a farmer who has grown the crops being sold at a farmers market. This provides the opportunity to discuss the food with farmers, to know exactly where the food came from and to understand the practices used in cultivation. Sellers often suggest ways to prepare the produce and recipes to try.
"You're buying fresh from the source, so not only do you know exactly where your food is coming from, you are getting the freshest food possible," Koester says.
So, if you're feeling a little sluggish after winter and want to truly relish that spring has arrived, pack up the family and get out to a local farmers market to enjoy the tastes of spring and summer.