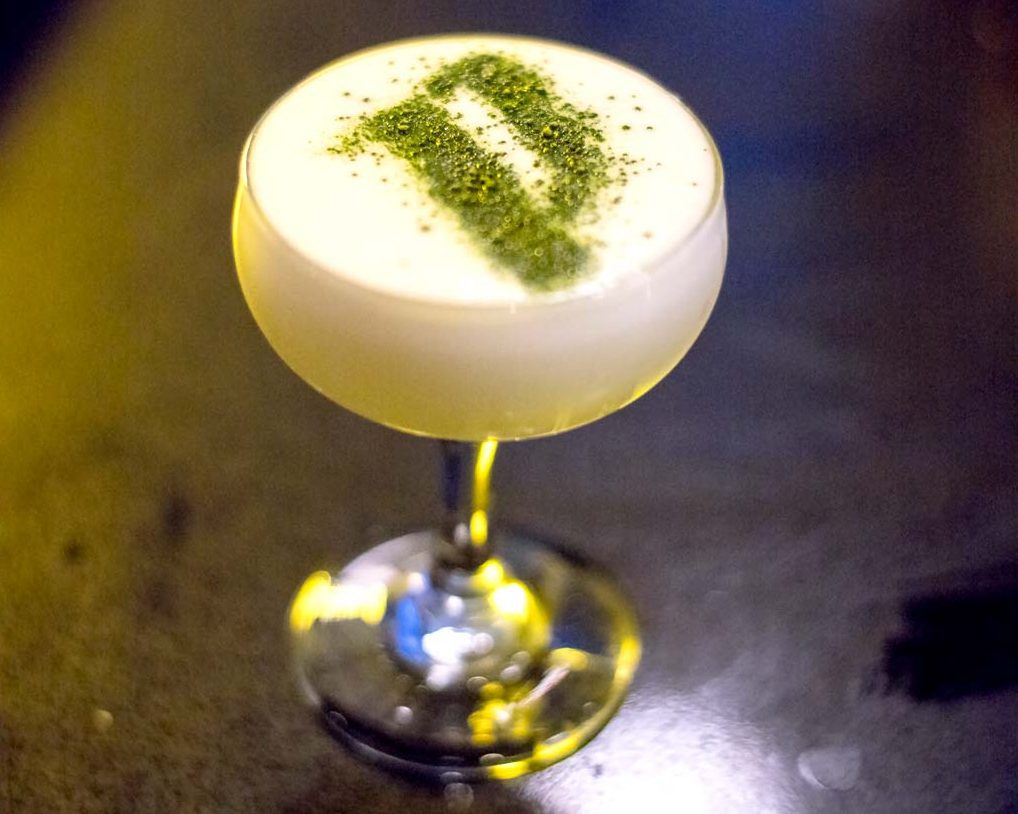 Nature's first green is gold/Her hardest hue to hold/Her early leaf's a flower/But only so an hour/Then leaf subsides to leaf/So Eden sank to grief/So dawn goes down to day/Nothing gold can stay. – Robert Frost

Ponyboy Curtis, in S.E. Hinton's novel The Outsiders, recites this poem as he looks at a perfect Oklahoma sunrise. A new day and that perfect glimmer of gold slowly fade into all the colors of the spectrum.
A new neighborhood bar in the trendy Uptown 23rd District of Oklahoma City, named after that coming-of-age character, is housed in the landmark Tower Theatre and is reminiscent of the gold in Frost's poem.
That new light in uptown – a spark of color adding to the ever-evolving and new spectrum – is Ponyboy.
Rachel Cope, CEO and founder of 84 Hospitality Group, has spearheaded some of OKC's favorite chow houses, like GoRo Ramen, Empire Slice Pizza and Revolución. She wanted a bar dedicated to Oklahoma … and she nailed it.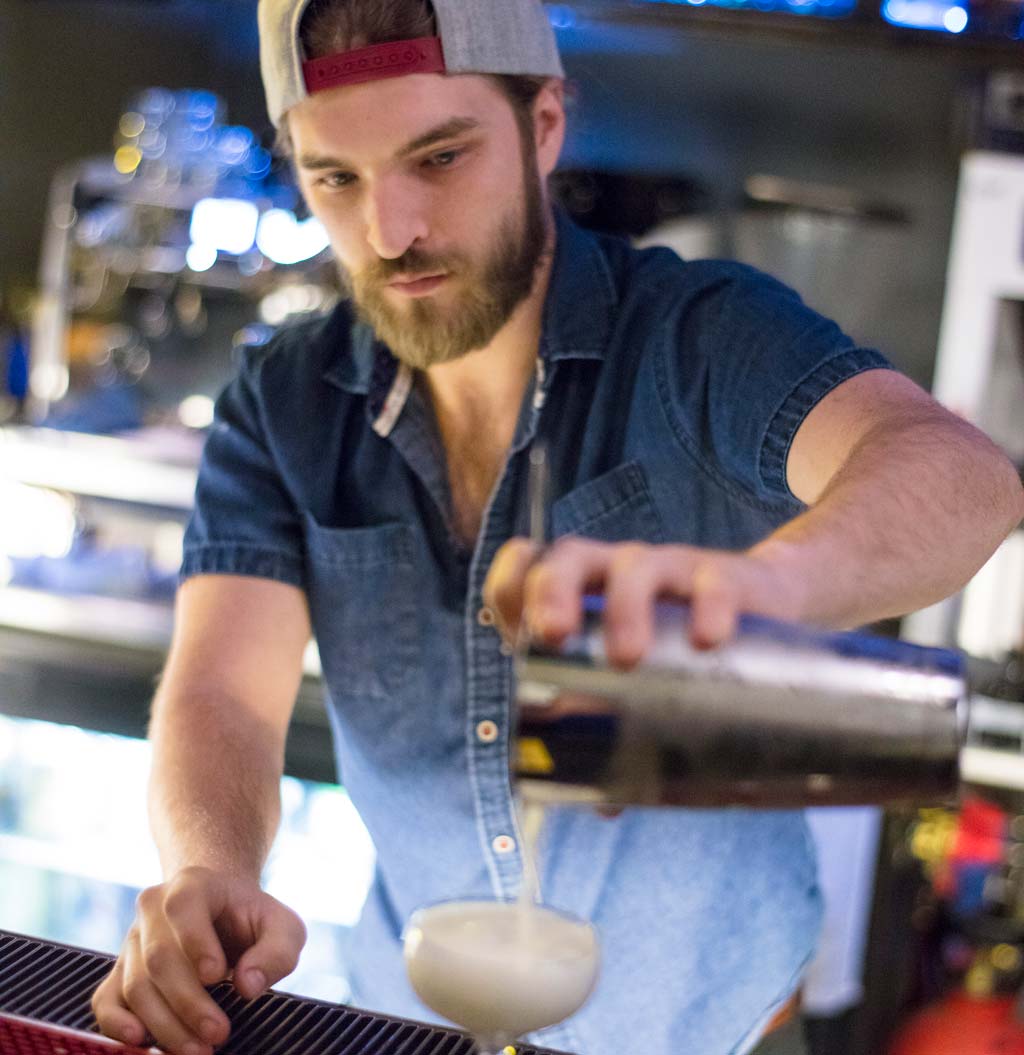 "Downstairs, there are photos on the wall of our friend's families, even some of their moms tucked away," Cope says as she explains the initial visual impression of the joint. "The wallpaper is reminiscent of an Oklahoma wheat field. There are some other things that are nods to Oklahoma that aren't so direct."
As for Ponyboy, general manager Micah Anderson explains the bar's cultural intentions.
"We wanted a bar that was approachable – somewhere you could grab a shot and PBR, or a Manhattan, or try one of our house cocktails," Anderson says. "That's totally us in a nutshell. That's why we dance our butts off on the weekend."
Taking over the upstairs portion of Ponyboy was easy; Anderson and Cope just had to wait for another watering hole to vacate. They added a few touch-ups here and there, some great lighting, audio and a corner where a DJ could hang out. With an expansive bar, picture windows looking down on 23rd Street and neon signage from Tower Theatre peaking through, you get a whole new side to Ponyboy.
"The upstairs is open Friday and Saturday nights and has become quite the dance party," Cope says. "Same great drinks that you can find downstairs you can also find upstairs. Other days we are happy to rent out for events: birthdays, meetings, even a baby shower once."
It is borderline mendacious to refer to what Ponyboy offers simply as drinks. The thought and creativity behind their cocktail program is for those who appreciate flavor technique and substance … or who are mixology nerds.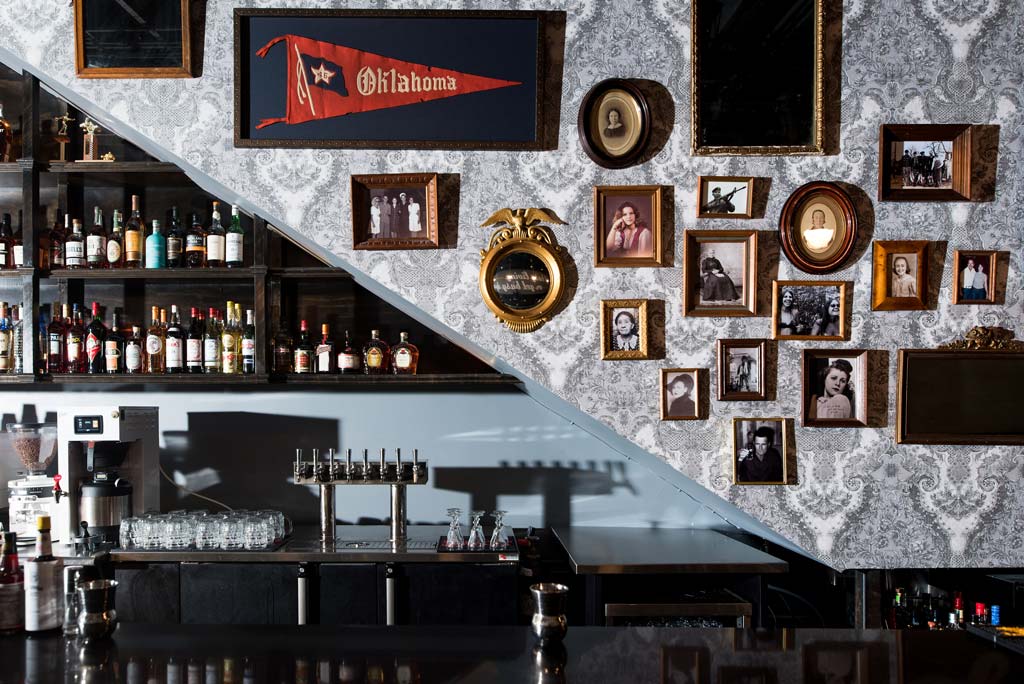 With its latest spring/summer offerings, Ponyboy has some winners. A standout is the Sallisaw Sunset, a raspberry creamsicle beauty made of Aviation gin and raspberry-mint syrup – the most drinkable representation of that coral pink Oklahoma sunset we all cherish. The Patio Weather is reminiscent of an Oklahoma summer night – still air with cicadas chirping and smells of honeysuckle and freshly cut grass. Vodka, rosemary honey, elderflower and cucumber are combined, shaken and poured into a tall, iced glass, prompting you to sit a spell and slurp.
So no, Mr. Frost, respectfully – gold can stay. Gold stands out when you look hard enough. It is sought after and respected, and works harder to not blend in with the other colors.
This place in OKC's Uptown shines bright.
Stay gold, Ponyboy.