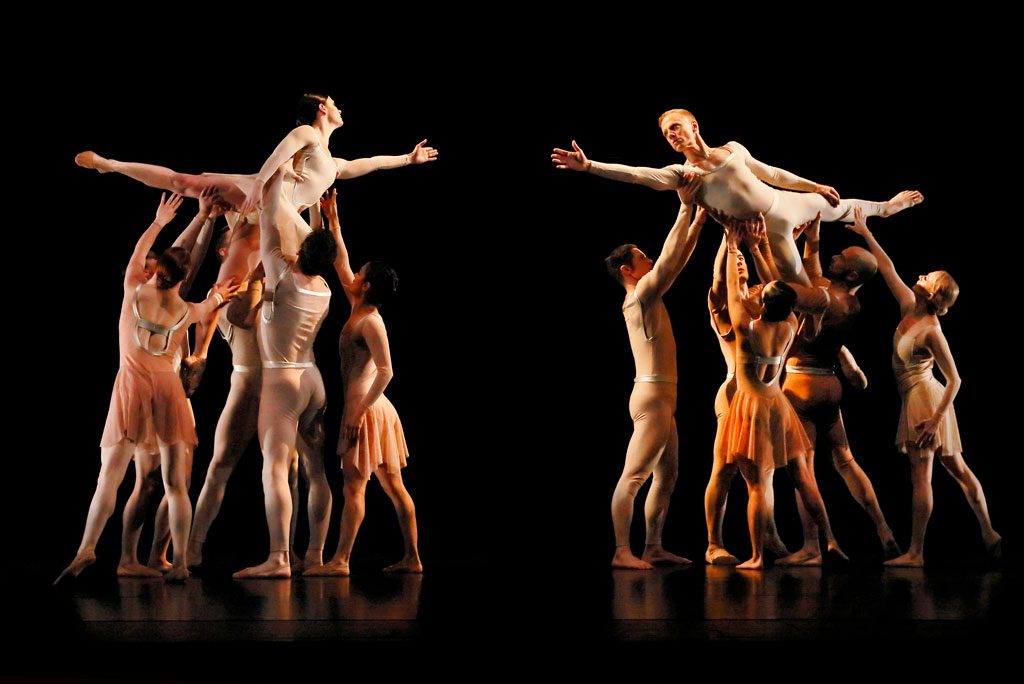 [dropcap]Professional[/dropcap] dancers from Europe, Canada and the United States will descend upon Tulsa in July for the Summer Heat International Dance Festival, organized by Choregus Productions. This 10-day celebration will bring Oklahoma premieres, a dance intensive and thrilling performances from 10 choreographers. Ken Tracy, executive director at Choregus, is excited about the festival's second year and the outstanding performances afoot.
"This is the only such festival in the mid-south region and is a wonderful opportunity to experience dance," he says. "We are extremely fortunate to have Ballet du Grand Theatre de Geneve at the festival for not just one, but two different performances. This will be the first time Ballet de Geneve has ever performed in Oklahoma."
After Ballet de Geneve, the world-renowned Paul Taylor Dance company is slotted to perform, along with famed choreographer Brian Brooks.
The event will kick off with a bang this year  – a gala opening performance with solos, duets and small works that combines different dance styles and choreographers, giving a taste of the art to come.
Tracy hopes that a festival like this will enhance the perception of Tulsa as an influential arts hub in the United States.
"I want people to walk away thinking they have seen some of the best dance in the world today and they didn't need to travel to New York City, Jacob's Pillow or the American Dance Festival to see it," he says.
The festival runs July 28 through Aug. 6 at the Tulsa PAC. Visit choregus.org for details.