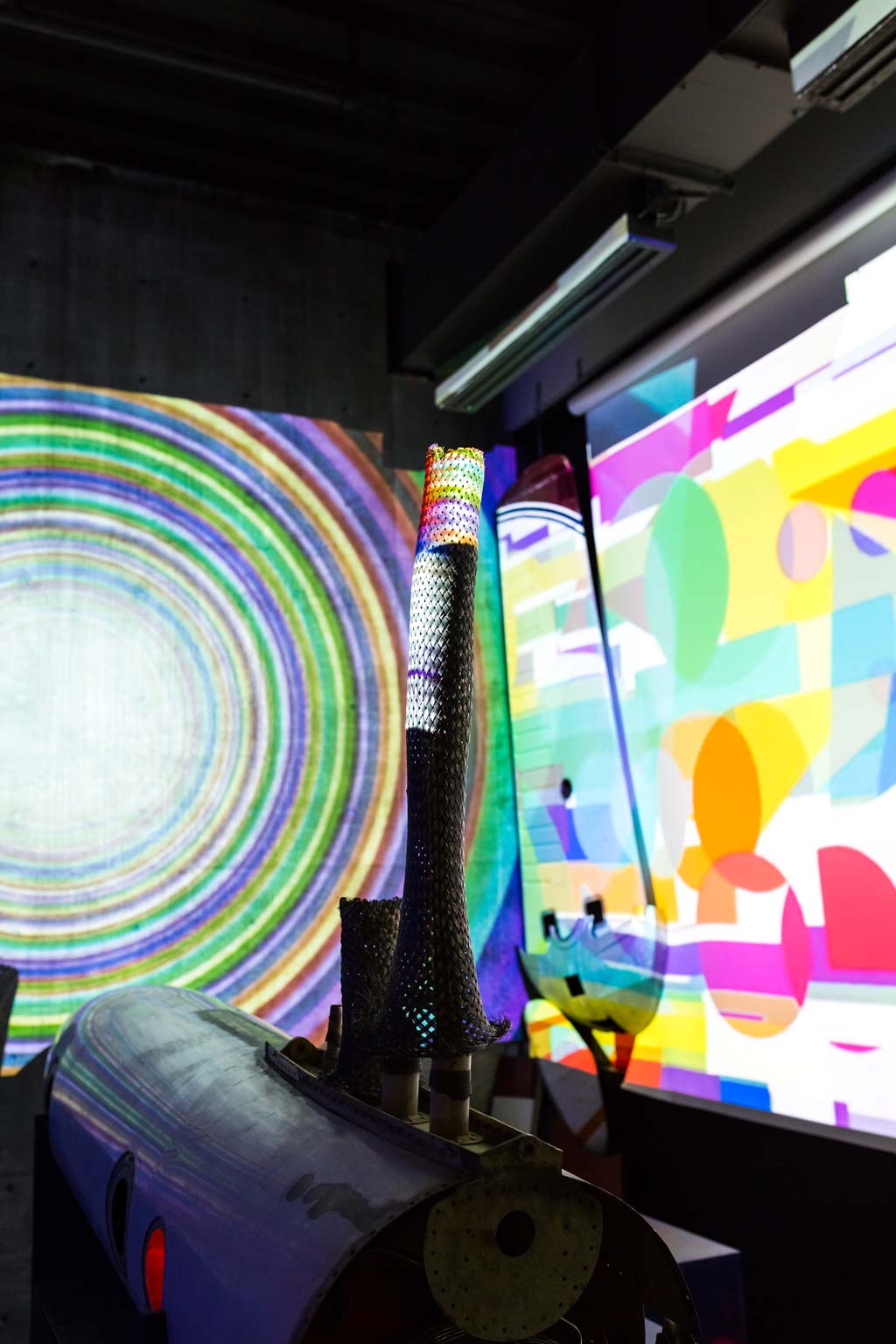 Interactive art takes on a different meaning at The Experience, Ahha Tulsa's newest exhibition spanning the second floor of the Hardesty Center. Five local artists combine sight, sound, movement and touch to create an immersive experience for viewers.
"Moving through The Experience is like moving through a dream," says Holly Becker, the executive director at Ahha. "Visitors will walk through tunnels, discover doors to open, listen to sounds and music, and see paintings that seem to move as the light changes."
Amber Litwack, director of programs and exhibitions, adds, "In many ways, the artists are inviting visitors to play and have fun."
Leg work for the exhibition spanned months. 
"The Experience started its planning phase back in the summer of 2017," Litwack says. "The five lead artists took over their spaces in January of this year after we did a lot of behind-the-scenes work removing furniture, walls, and working with experts to make sure each artist's plan was feasible. From the beginning, it has been important to us to make this a collaborative project that supported each lead artist's vision."
The exhibition opened June 30 and will remain open for at least a year. Visit ahhatulsa.org for details.