Get ready to guffaw at the Blue Whale Comedy Festival, returning to downtown Tulsa from Aug. 31 to Sept. 1. Headliners are: Tig Notaro, who boasts both Netflix and HBO comedy specials and several acting credits, including her Amazon series One Mississippi; and Maria Bamford, who has both a Netflix special and her own show, Lady Dynamite. Notaro performs at 9:30 p.m. Aug. 31, Bamford at 8:30 p.m. Sept. 1, both at Cain's Ballroom.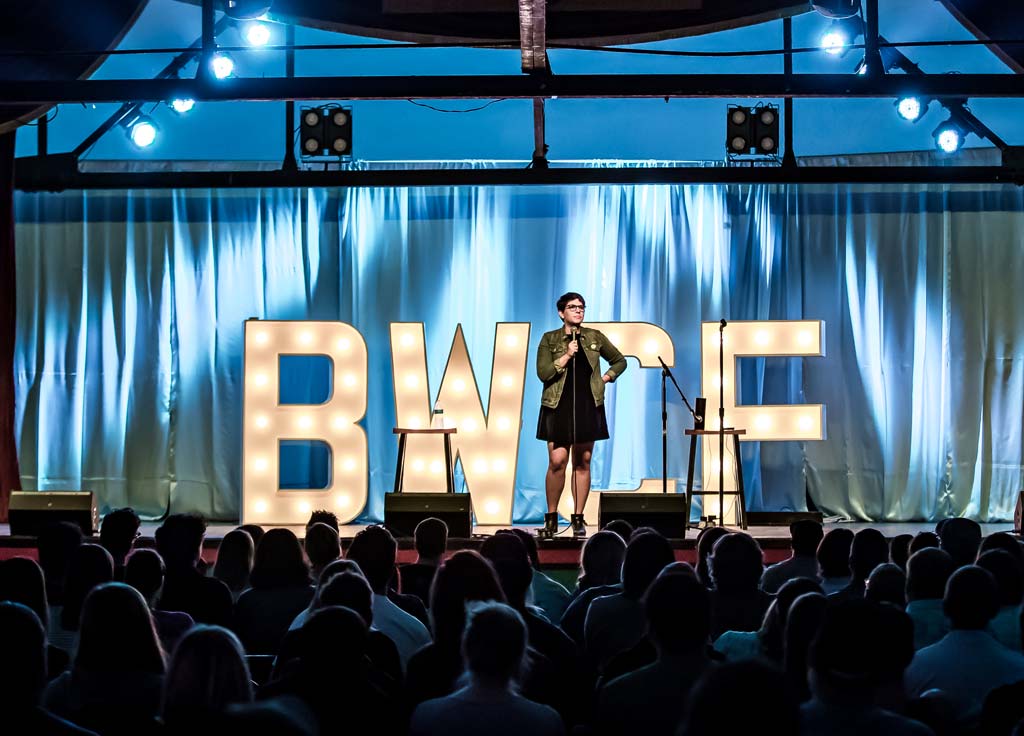 Comedy superstars are a major draw, but Blue Whale promotes funny Oklahomans, too.
"We are so excited to bring national comedic talent to Tulsa while at the same time providing regional and local comedians a platform to showcase their work," says Heather Wimberly, Guthrie Green's vice president of operations. "The diversity in performances also gives all audiences something to look forward to laughing about."
The weekend kicks off with a party at 10 p.m. Aug. 30 on Guthrie Green. Tickets and a full schedule are available at bluewhalecomedyfestival.com.