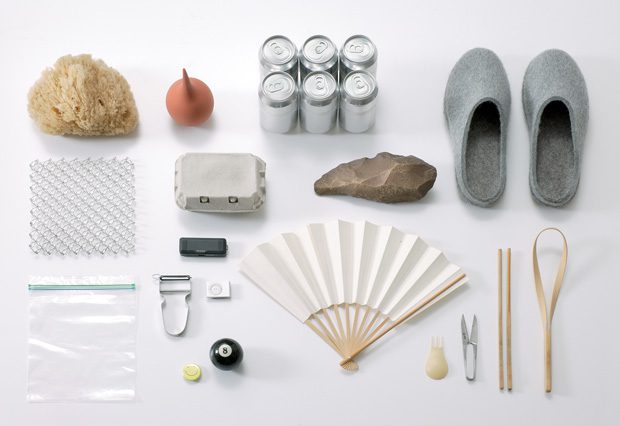 [dropcap]Each[/dropcap] year, thousands of people come to the Philbrook Museum of Art to see its premiere collection of artwork. These visitors expect to see beautiful paintings and intricate sculptures as well as the beautiful architecture and landscaping that the facility itself offers.
Now, the Philbrook is introducing its guests to a new type of art: the art of reduction. Philbrook partnered with the Vitra Design Museum in Weil am Rhein, Germany to exclusively present The Essence of Things in the central United States. The exhibition, which runs until May 1, includes more than 160 objects, from golf balls and flip-flops to Ziploc bags and egg cartons.
The Essence of Things takes everyday objects that people tend to overlook and examines the creative design that went into developing them.
[pullquote]Without designers, we would not be able to live efficient lives."[/pullquote]"So, you have the Ikea Billy bookcase, which is a popular item in college dorms everywhere and many a house, but to think about it in the context next to its carton and realize it's not just the design of the bookcase but the design of the shipping and packing efficiency that makes it such a significant piece of design," explains Tricia Milford-Hoyt, director of communications for Philbrook.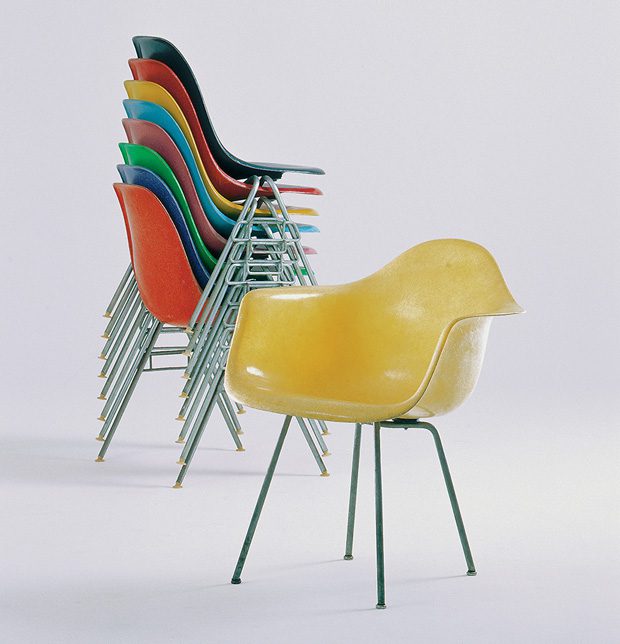 The creation of the iconic Eames chair was a learning process for the Eames brothers, Charles and Ray, she says. Much trial and error led to a single-mold, fiberglass, stackable chair through a process they had to invent because the technology did not exist at the 1960s and 1970s.
"It hopefully will spark some thought for our visitors on what they have in their life that would have been designed, and also maybe wha the next design might be," Milford-Hoyt says.
The art of reduction is an important concept in a world focused on conservation and sustainability. It's a reminder that the simplest way may be the best way.
"The evolution of reduction is something that enables us to get better and smarter and reduce the use of energy, space and allow for more efficient lives," Milford-Hoyt says. "My personal favorite example of this is the single slice toaster. Who would have thought that the single slice toaster is a new evolution as of the 21st century, in 2007? Prior to that, it was always two slices or four slices. By reducing it down to one, you're eliminating waste of electricity, of physical space on your countertop, and really able to focus on the demographics of today's society. We have a lot of millennials living alone; we have a lot of baby boomers who are living alone. The idea of a single slice toaster, I think, is a great example of reduction."
While it may be a bit foreign for people to think of design and reduction as a form of art, it can be a more accessible form. All the objects people come across each day had to be designed by someone, and many people are using the concepts of design to make better products.
"I do think design is an area of art that is undervalued," says Milford-Hoyt. "Without designers, we would not be able to live efficient lives. These are things that we do in society every day and I think whether you are an art lover or not, you can find appreciation in this exhibition as far as how we are all using our minds creatively, critically thinking about different things and how they work in everyday society," she says. "Our focus is to engage our visitors in the process of creativity and critical thinking, and this is a great exhibition for that for people of all ages. We hope that everyone comes out and sees it."
---
What
The Essence of Things at Philbrook Museum
Where
2727 South Rockford Road Tulsa, Oklahoma
When
10 a.m. to 5 p.m., Tuesday through Sunday; 10 a.m. to 8 p.m., Thursday; Through May 1