Some people look forward to the transition from balmy summer afternoons to chilly autumn evenings to bright, frosty winter mornings. They are called skiers, and like snow boarders, ice skaters and sled riders, the best days of the year are back. Even better, one of the best places in the world for snow sports is in the easily accessible Salt Lake City, Utah.
As host of the 2002 Winter Olympics, the city went all out to create a state-of-the-art destination for serious athletes as well as recreationalists. The result is the happy winter playground that envelops the city as well as the region surrounding it. With mountains a mere 30 minutes away, Salt Lake City entices visitors to play hard on the slopes but come back at night for fine dining, nightlife and luxurious, affordable accommodations. It isn't unusual to see people toting skis all around town.
---

At a Glance
Access: Arrive by Salt Lake City International Airport. Public transportation includes bus, light rail, commuter rail, taxi cabs. Utah Transit Authority operates a network (including a ski-bus service) between the city and resorts at Snowbird, Brighton, Alta and Solitude.
Climate: Average temperature for the city in December and January is about 30 degrees (differs at higher elevations).
Main Attractions: Great Salt Lake, Temple Square, Olympic Cauldron Park, mountains.
---
Solitude Mountain Resort
The Wasatch and Oquirrh mountain ranges of the Rocky Mountains form a dramatic winter backdrop to Salt Lake City. They also create some of the best locations for skiing. Access via Solitude Mountain Resort gets skiers to the top, where they can survey more than 1,200 acres of skiable terrain. The resort also offers the Nordic Center, with trails for Nordic cross-country skiing. Of course, a place named Solitude also has its share of breathtaking landscapes to take in for contemplation. www.skisolitude.com
Alta Ski Area
One of the oldest ski resorts in the country, Alta has good snow – dry and powdery and plenty of it. Boasting steep pitches with charming names like Eddie's High Nowhere, Baldy Chutes and Stone Crusher, Alta is a favorite for its challenge to skiers, which is a good thing because it is strictly "skiers only." The policy isn't popular with snowboarders, but the rule remains unchanged thus far. If you want to go where the locals are, this is it. www.alta.com
Gallivan Center
Skiing and snowboarding aren't the only winter games in town. The Gallivan Center is an urban sanctuary in downtown Salt Lake City boasting the Valda E. Tarbet Gallivan Center Ice Rink. The open-air attraction brings out aspiring figure skaters, families, couples and individuals keeping a tradition alive and buzzing. www.thegallivancenter.com
Snowbird Ski & Summer Resort
Variety is what Snowbird is all about. In the summer, the resort and Snowbird community make the most of the altitude with slides, fishing, horseback riding and aerial tram rides with majestic views. But Snowbird made its name in the winter, and the lodge in Little Cottonwood Canyon makes the most of its proximity to Salt Lake City and a partnership with neighboring Alta Ski Area – skiers can purchase joint season tickets and day passes for access to more than 20 ski lifts and a combined 4,700 acres of terrain for sking and more. www.snowbird.com
Utah Olympic Oval
Utah Olympic Oval is called the "fastest ice on Earth" because more than 100 world records have been set in speed skating, including several during the 2002 Winter Olympic Games. The Oval continues to welcome the best in speed skating to Salt Lake City as it provides the training ground for future figure skating, speed skating and hockey champions. It's also home to the U.S. Olympic speed skating team and the North Utah Grizzlies special needs hockey team. www.utaholympiclegacy.com
Brighton Ski Resort
Receiving an average of more than 500 inches of snow a year, Brighton Ski Resort is a favorite for families. Many locals learned to ski at Brighton, and its no-frills, no-nonsense environ makes it affordable to those who want to put in some serious time on the slopes. Brighton is located on the public lands within the Wasatch-Casche National Forest, and night skiing is available in certain locations. www.brightonresort.com
---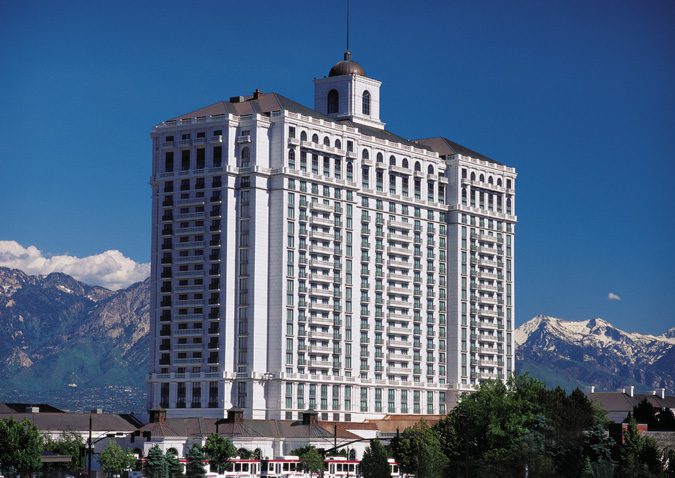 Stay In Style
Grand America Hotel: Superlative luxury is found in the heart of downtown Salt Lake City. The Grand American Hotel was built in 2001 with one important consideration in mind – it's within easy walking distance of restaurants, nightlife and cultural attractions and less than an hour's drive from some of the state's best ski resorts. At this 5-diamond hotel, convenience ranks right up there with comfort. Plus, the views are unrivaled. www.grandamerica.com
Hotel Monaco: Upbeat, trendy and playful, Hotel Monaco in Salt Lake City brings a refreshing approach to elegance that isn't stodgy. Located on Main Street, this star of the Kimpton Hotel group brings contemporary design to a historic building. If a stylish boutique hotel is on the checklist, this favorite is a must. www.monaco-saltlakecity.com
---
Traveler's Notes
In Town
Local Brews: It's been said many times: Salt Lake City is rarely the first town to come to mind when considering breweries and pubs. Yet, the city has relaxed its restrictive laws regarding alcohol sales and cut out the mandatory "membership fees" required for service at local bars. Local brewery Red Rock Brewing Company (www.redrockbrewing.com) started in 1994 and continues to create award-winning craft beers, served at three brewpub locations. It's not alone – Squatters Craft Beers pours a dozen of its specialty concoctions at its three Salt Lake City-area brewpub locations (www.squatters.com), while Epic Brewery, the newest hop-master in town, offers samples of its prized beers in its Tap-Less Tap Room with food orders (www.epicbrewing.com).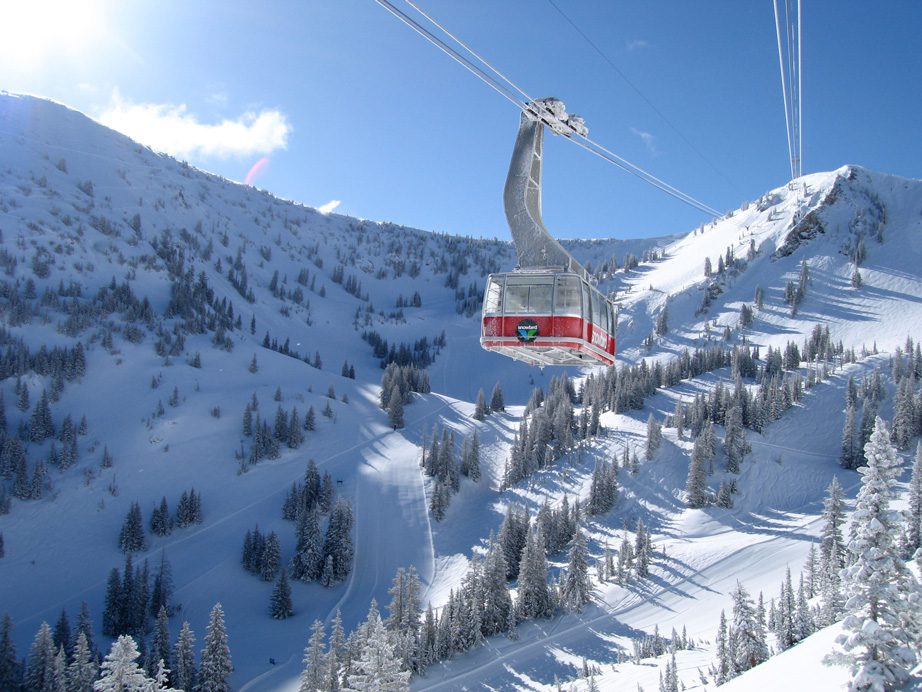 Best of Burgers: When you've just finished a downhill run at more than 30 miles per hour, the last thing you want is a salad. Porcupine Pub & Grille's Big Cottonwood Burger is a whole 1/3-pound beef patty loaded with bacon-sauteed mushrooms, herbed aioli and barbecue sauce, cheddar, swiss and fresh sliced veggies on a sourdough bun. Served with steak fries and a glass of froth-topped brew made locally, it's just plain awesome (www.porcupinepub.com).
Lucky 13, however, has an undisputed heavyweight with its Big Benny, a sloppy-good gourmet behemoth stacked with house-smoke bacon, caramelized onion, cheeses and Lucky 13 sauce on 28 ounces of beef. Benny is a fresh-ground dream measuring one foot in height (www.lucky13slc.com).