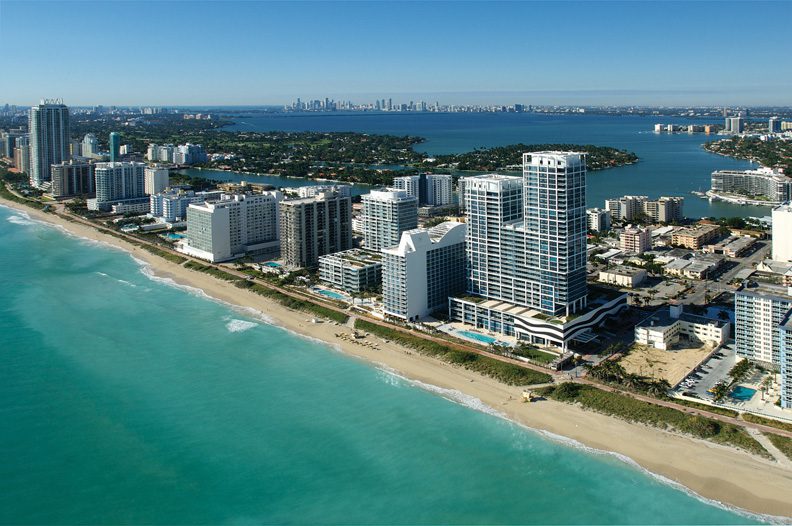 If you need a vacation that pampers, we have the perfect destination. Let us help you plan a trip to Miami. We'll take care of all the details – where to stay and where to explore.
Miami's Magnetism
If not only for its position on the southern shores of the Atlantic, where a warm breeze visits all year long, get away to Miami for its culture, flavor, relaxation, innovation, wildlife, art and, of course, beaches.
An enticing entryway into the United States for Caribbean and Latin American cultures, Miami is a diverse and eclectic city, a quality that can be explored through the tastes, arts and entertainment and fashions that engulf its visitors.
Stay Relaxed
Situated in Miami Beach, separated from the mainland by the Biscayne Bay, stunning views while staying at The Carillon Hotel & Spa are inescapable. If you're in the need to completely detoxify, this one-of-a-kind luxury wellness hotel and spa welcomes guests to relax and renew with spa treatments, delicious and healthy cuisine and wellness and fitness services. Experiencing full relaxation alongside the sights and sounds of the sea doesn't get any better.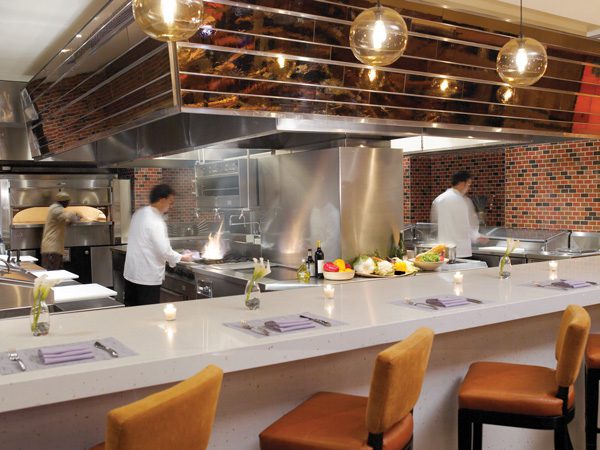 Taste
Rejuvenation is amplified with Carillion's award-winning, healthy cuisine. Meet with experienced professionals who will assess your current health and lifestyle and send you home with customized plans and personal goals that keep you on the path to optimal health.
Shop 'Til You Drop
Just a short drive from the Carillon, two fashion havens entice with their selections.
The Miami Design District is home to more than 60 fashion luxury boutiques that include Loewe, Max Mara, Billionaire Italian Couture, Chernaya Bridal House, Rick Owens and Harry Winston; make sure you leave extra room in your suitcase for your purchases when packing.
With more than 100 high fashion finds including staples like Fendi, Chanel, Oscar de la Renta and Nieman Marcus, Bal Harbour is also home to boutiques with limited U.S. storefronts, including 100% Capri, Roger Vivier and Richard Mille.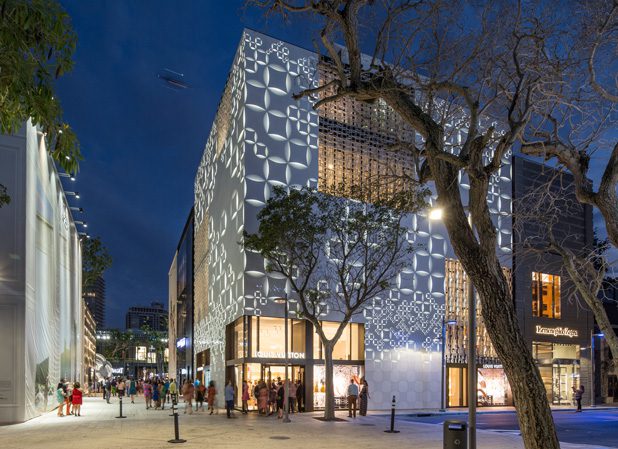 Reinvigorate
Continue your full body renewal with fitness classes and activities Carillon offers. Each day, more than 40 indoor and outdoor classes are offered, including beach boot camp, Qi Gong, yoga, boxing, indoor rock-climbing, Kinesis and more. Relax and unwind in its four pools and accompanying hot tubs, or get your blood flowing at the Atlantic pool with group classes or lap swimming.
Bal Harbour Village
Another beachside oasis, Bal Harbour, about 15 minutes north of Carillon Hotel & Spa, entices guests with stunning hotels and resorts, sandy beaches and designer fashion. Stroll the shoreline or browse the Bal Harbour Shops. When you've finished the unique shopping experience Bal Harbour offers, enjoy its culture with year-round art, music and entertainment events. Windsurfing, parasailing and snorkeling are popular activities off its coast.
Wine And Dine
Your taste buds will delight in the cuisines Miami's rich culture offers. In the Miami Design District, coffee shops, cafes, pizzerias, chocolate shops, delis and fine-dining establishments flourish, including three restaurants by James Beard Award-winning chef/restaurateur Michael Schwartz. Mandolin Aegean Bistro brings its Greek island flavor to the district, serving guests the age-old creations that Mandolin is known for on its beautiful outdoor patio.
At The St. Regis Bal Harbour Resort, experience the delicately crafted cuisine at J&G Grill.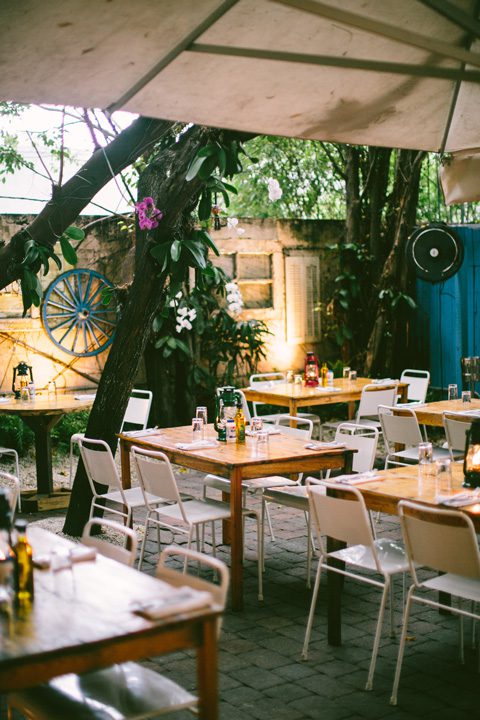 Downtown Miami offers guests Tamarina's sprawling but intimate space designed by David d'Almada of Sagrada in London, Tamarina's decor dazzles along with its delicious Italian dishes.
At the Mandarin Oriental Hotel, La Mar by Gaston Acurio pleases with its Peruvian fare, while Azul's cuisine is French- and Asian-inspired.
Seasalt and Pepper, with nautical inspirations, is a popular spot for celebrities, serving succulent seafood on its deck along the Miami River.
At the southern most part of Miami Beach, experience Siena Tavern's tastes of Italy, and back on the mainland, Sugarcane serves some of Miami's best oysters, tapas and sushi in its South American, Colonial Spanish-style dining room and on its 850-square-foot terrace.