Miami Design District
A roughly 16-minute drive from Carillion, the district beckons with its unique art.
Art you can't miss
Murals At 2X4 – Jungle and Vortex are the murals that sprawl 2X4, a collaborative studio that works in the fields of art, architecture and fashion.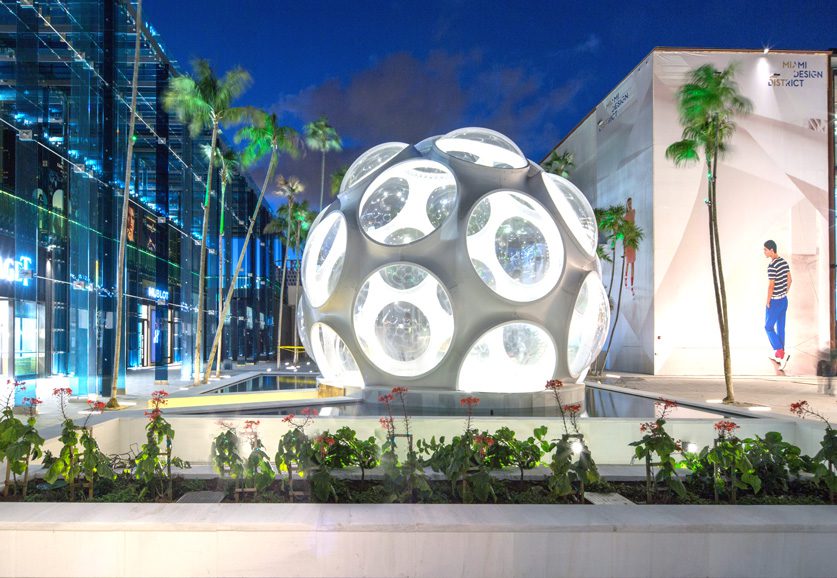 Fly's Eye Dome – Designed and patented by Buckminster Fuller in 1965, his vision for the Fly's Eye Dome was fully realized by The Buckminster Fuller Institute and incorporated in the Miami Design District.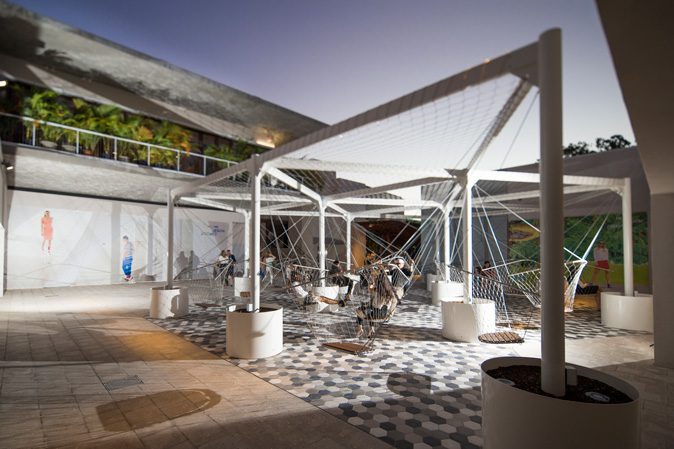 Netscape – Fall back into the 24 hanging swings, made of fiberglass and polypropylene netting, that make up Netscape, designed in 2010 by German designer Konstanin Grcic.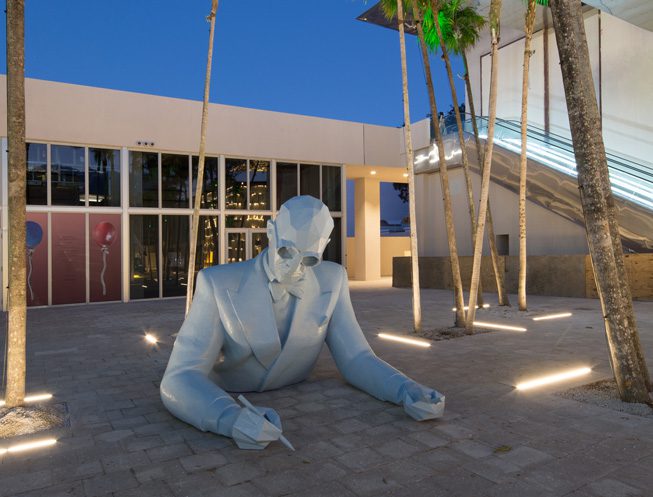 Le Corbusier– This fiberglass sculpture by French artist Xavier Veilhan depicts the renowned architect.
Elastika – This site-specific installation stretches upward through the historic Moore building's atrium.