Combating the Demographic Cliff
For the past ten years, fewer traditional college students have enrolled in higher education. Leaders in the sector are already seeing the beginning of a demographic cliff – or a dramatic drop in the college-aged population – which is projected to fully realize in the middle of this decade. To combat the issue, universities are expanding their resources.
The demographic cliff has already begun in some areas of the U.S., says Jeanette Mendez, Ph.D., Oklahoma State University senior vice president and provost.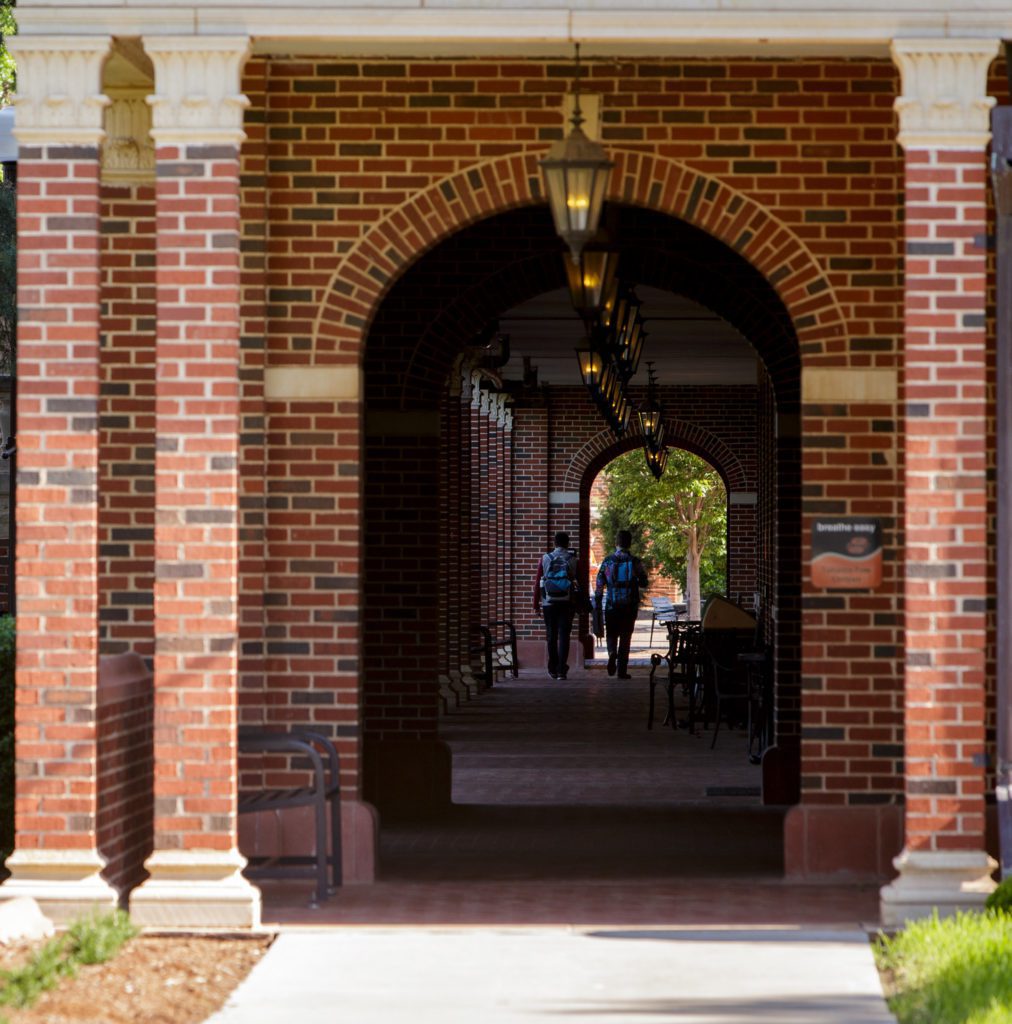 "The university's system-wide strategy, which was released last fall, is in alignment with meeting the challenges of the enrollment cliff," says Mendez. "The priority to increase enrollment and opportunities for students to receive an OSU education is at the forefront. We are working toward additional scholarship opportunities for students, which will also reduce OSU student debt."
Northeastern State University in Tahlequah "strives to have degrees and educational opportunities in areas of professions that are critical to Oklahoma and its workforce," says Jerrid Freeman, Ph.D., vice president for student affairs and enrollment management. "We also work hard to keep our tuition and fees financially accessible to ensure the widest access to our students."
The University of Oklahoma is also already executing a strategic plan.
"Universities are a cornerstone of our economic and social prosperity," says April Sandefer, OU's director of media relations. "A college degree is worth about $1.5 million more earned over a lifetime. Since OU is dedicated to providing access to students who wish to attend, we are a test-optional institution."
Some colleges, including OU, offer the opportunity for high school students to earn college credit sooner with concurrent enrollment. This way, students can take college courses at a fraction of the cost with one-on-one advising and support.
"Like our freshmen admissions process, for the fall of 2023, OU concurrent enrollment will also practice a test-optional admissions process," Sandefer says. "Another exciting update is we are expanding our concurrent offerings to include both in-person and online classes."
As a community resource, Tulsa Community College supports a consistently evolving student body with established and overhauled resources including academic advising, best practices in the classroom and support for faculty, plus tutoring centers, writing labs and student success coaches.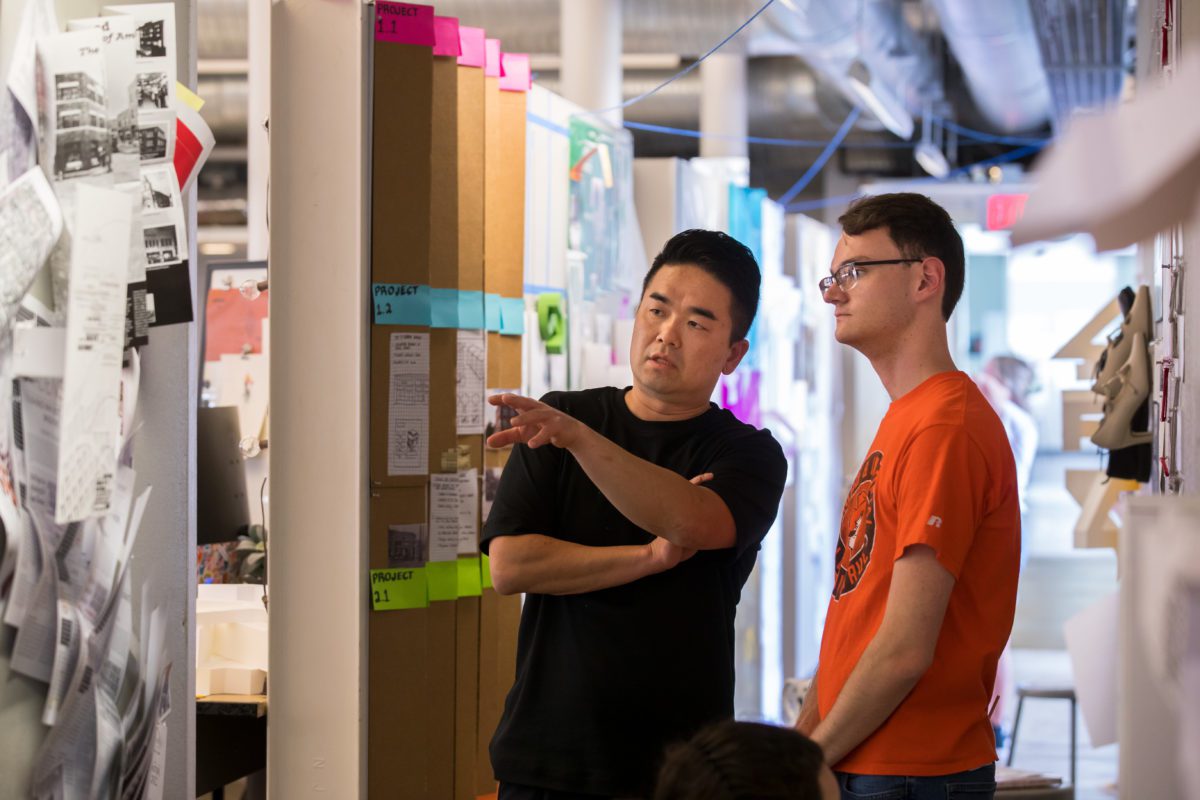 Eunice Tarver, Ph.D., TCC's vice president of student success and equity, says the need for more holistic student support services is growing at a rapid pace, and the offices that work with students are collaborating to identify student needs and serve as a benefits navigator.
"Currently, the college is in the process of developing a physical office that will pull some community partners on campus to provide our students with the assistance needed to apply for SNAP benefits, to help file their taxes so they can complete their FAFSA, or to connect them with providers that specialize in housing and/or utilities assistance," says Tarver.
Preparing Students for the Workplace
Colleges prepare students for work/life balance and proper in-office etiquette via training, internships and classes. After all, many recent and upcoming graduates dealt with shuttered campuses due to the COVID-19 pandemic.
To address possible deficiencies, companies, universities and recruiters are coming up with ways to train new hires.
"NSU has incorporated experiential or immersive learning components into its degree programs," says Pam Fly, Ph.D, associate vice president of academic affairs. "These components include internships, externships and other experiences where students work alongside practitioners."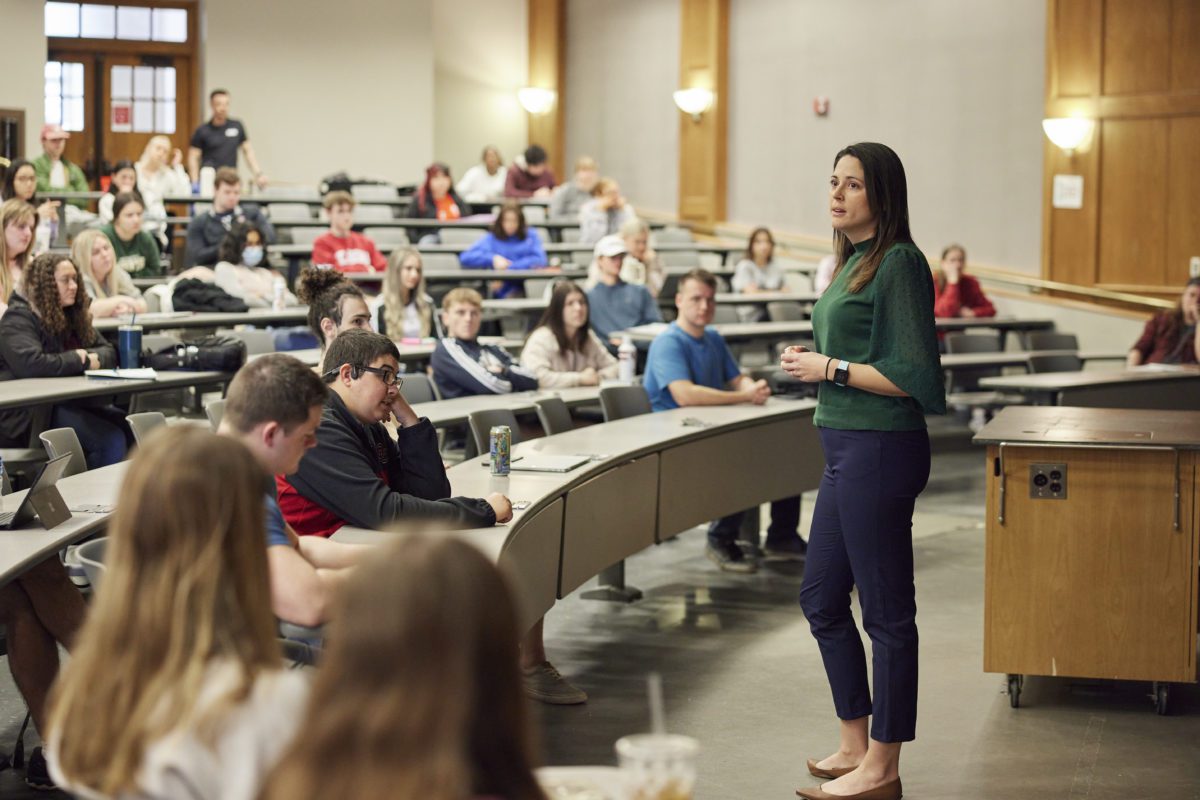 Jaime Hough, Ph.D., OU's director of graduate student and postdoctoral retention and support, works with "a wide variety of early career scholars on preparing to transition from graduate school to careers. While public speaking, presenting to peers or superiors, and professional dress are not routine parts of undergraduate education across fields, they are some of the most common experiences among early career scholars."
OSU's Mendez says the "president's initiatives outline four skills that contribute to the ideal graduate, including ethical leadership, engaged citizenship, personal responsibility and professional preparedness. These competencies will be embedded in multiple ways across campus. OSU is emphasizing the importance of experiential learning outside the classroom and increasing support for students to pursue these important opportunities."
TCC's Pete Selden, VP of workforce development, says research conducted by Harvard University, the Carnegie Foundation and Stanford Research Center has concluded that 85% of job success comes from having well-developed soft skills and people skills, and only 15% comes from technical skills and knowledge. Based on this research, TCC has introduced three new micro-credential programs focused on job seeking, job readiness and job keeping.
The Worth of a College Degree
Most experts say that a four-year bachelor's degree still holds important weight when applying for jobs. But in an ever-changing professional milieu, more jobs may require advanced degrees, while others are shifting towards specialized training without them. Educational institutions work to keep up with these demands.
"Knowledge attainment and continuous learning are more important than ever," says NSU's Freeman. "While your career choice plays a large role in the need for a degree, education is vital regardless of your profession, and skill attainment is just as important. Degrees will always be a vital element of our workforce."
OSU's Mendez says that the universities can assist with both advanced degrees or something more focused like a certificate or micro credentials.
"As a large comprehensive university, OSU has the flexibility to offer both paths, and our faculty communicate frequently with employers to determine how we can best prepare graduates for jobs," she says.
According to the Council of Graduate Schools, entry level jobs that require a master's degree will grow by 17% through 2026, mentions OU's Hough.
"This growth is the fastest of any education level. Several job areas will experience growth in the future, including advanced manufacturing. Engineers, data scientists and researchers are crucial to manufacturing, which is expected to have a growth of 4.6 million jobs in a decade," says Hough. "The council expects 2.4 million go unfilled due to a skills gap, emphasizing the growing need for advanced degrees."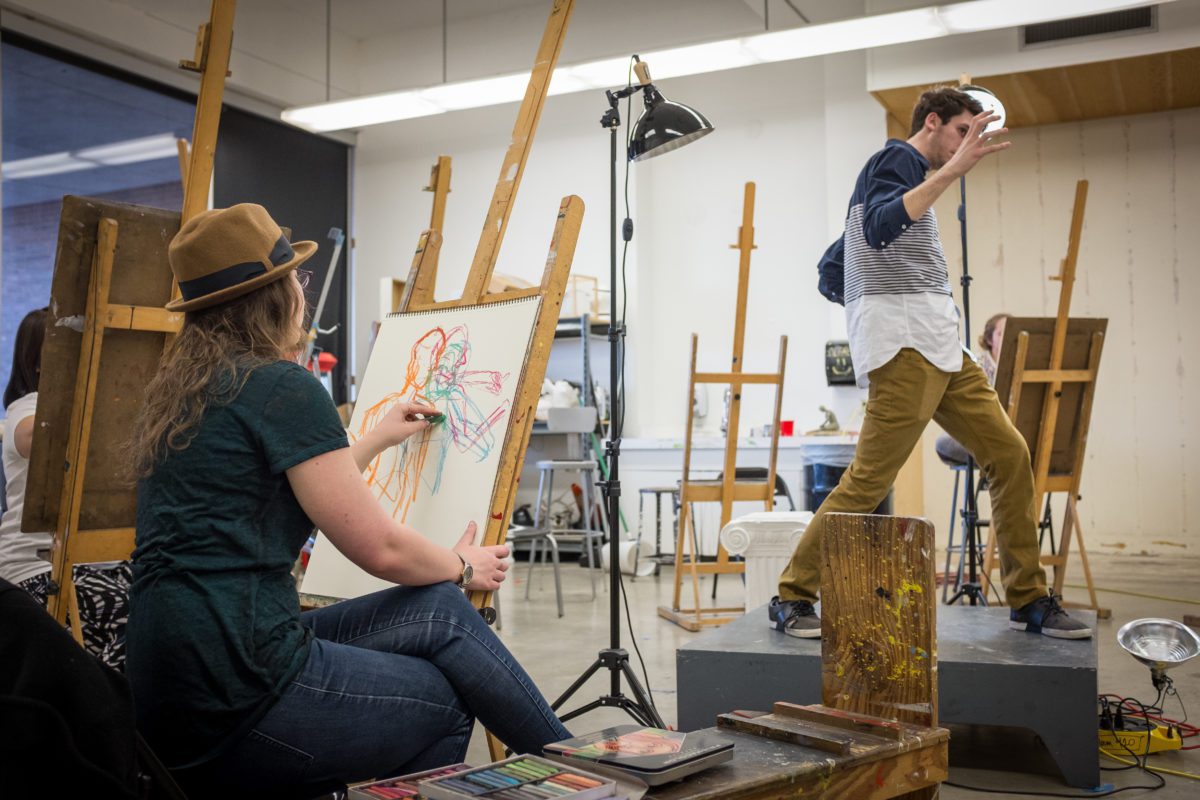 Unique Electives
It is difficult to identify a "popular elective," says NSU's Fly. Students tend to take electives that are extensions of their major field of study. Psychology electives are wide-reaching, as are those surrounding particular topics such as cyber security, Native American culture or data analytics.
"At OU's College of Business, nearly 700 students take courses that are part of seven business minors, designed specifically for non-business majors," says Laku Chidambaram, Ph.D., senior associate dean for Price. "Some of the most popular of those courses include business data analytics, digital marketing and new venture
development.
"We have a student studying to be a chiropractor who is taking entrepreneurship classes to learn how to run a private practice; another student from computer science is taking management information system courses to learn about the intersection of technology and business; and a journalism student is taking digital marketing courses to learn about the business aspects of online marketing."
AI in the Classroom: New Developments
Artificial intelligence in education is being addressed head-on by Oklahoma institutions.
"NSU faculty have been monitoring the rise of AI in academic spaces – both in terms of using it as a teaching tool or talking with students about how to avoid plagiarism if they incorporate AI into their course work," says Fly. "For the coming academic year, NSU has revised its academic integrity statements to include the misuse of artificial intelligence services without citation."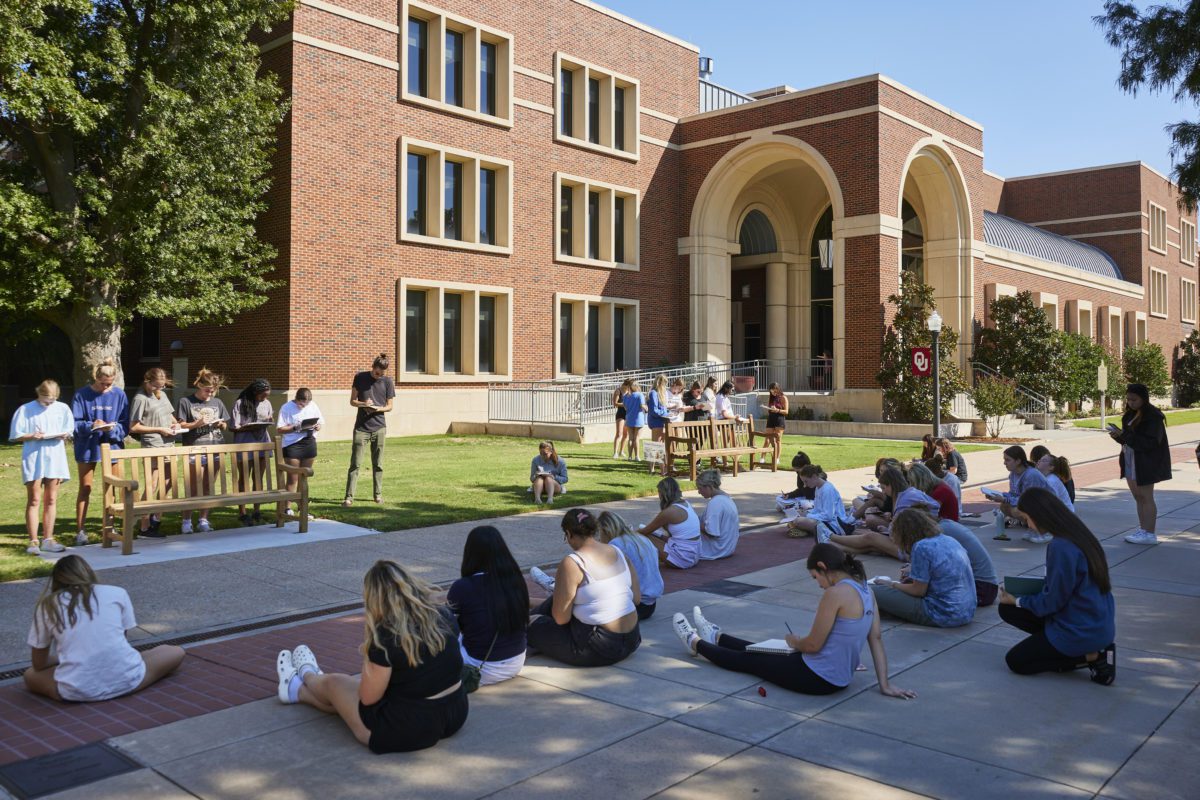 OSU's Mendez says that the availability of AI "poses the same sort of issues that calculators and advanced mathematical software posed when they were first available. Just like these tools, AI can be useful for learning, as long as it is used appropriately," she says. "OSU is providing guidance to instructors to help them set clear expectations for students about when it is reasonable to use AI and when it is not."
The OU IT department works with university faculty and leadership on an ongoing basis to assess AI's role in education, says Sandefer.
"While the impact of AI on education is still uncertain, the University of Oklahoma is committed to fostering a learning environment that prepares students for the future by embracing all kinds of innovation," she says.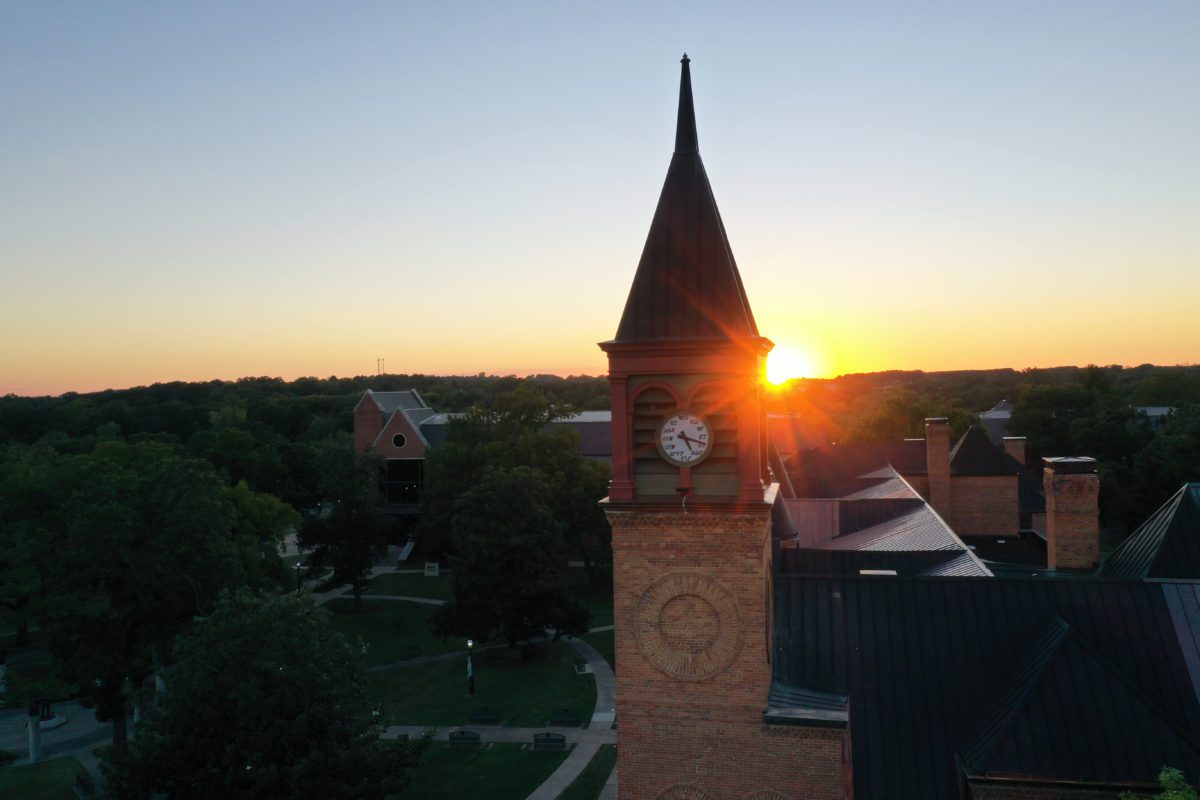 Trends in Higher Education
Higher education trends include a more personalized approach for better information absorption, as well as micro-internships – short-term, paid, project-based assignments. Overall, schools continue to treat an earned college degree as a sought-after commodity.
"NSU offers several pathways for individuals desiring advanced courses to upskill or re-skill and secure the best opportunities for growth in their field," says Cari Keller, Ph.D., dean of the graduate college. "Additionally, NSU partners with employers to tailor training and development that fits employee needs."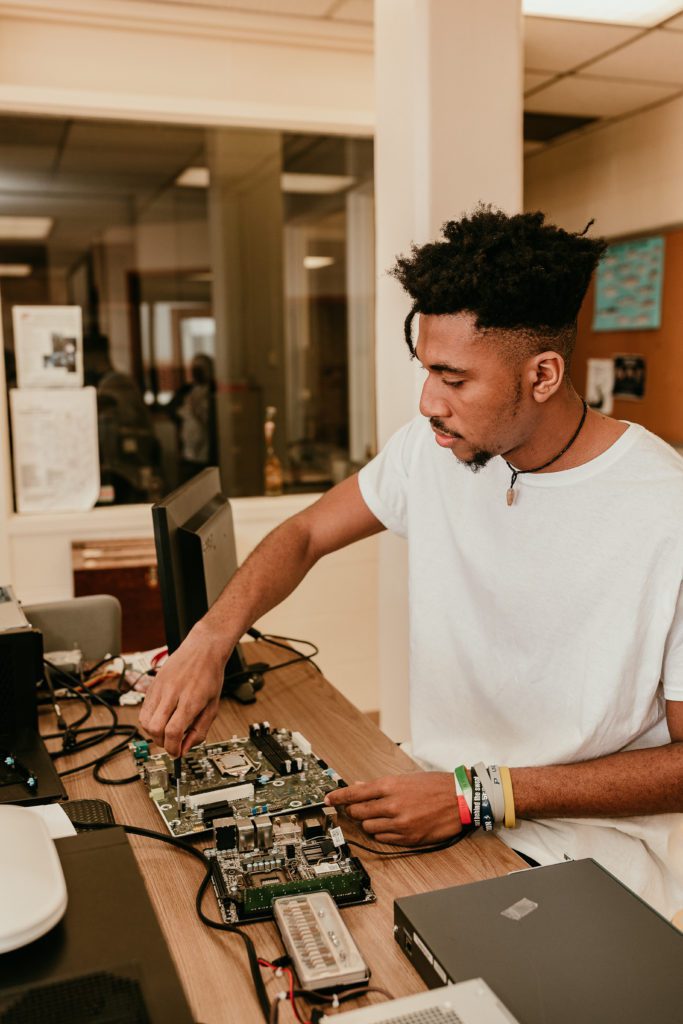 OSU works regularly with workforce partners to ensure graduates have the skills and the critical thinking and creative abilities to succeed in their chosen careers, says Mendez.
"Many of our programs have advisory boards from the industry that help evaluate the curriculum and give feedback on changes that would help prepare graduates better for the workplace," Mendez says.
At TCC, the Career Services Office focuses on internships and most recently added micro-internships through a partnership with Parker Dewey. The paid opportunities typically range from five to 40 hours of work and are deadline driven. The platform offers both remote and in-person opportunities.
"TCC wants our students to gain valuable work experience through internships. While we are bringing on micro-internships, we are also working on expanding traditional, for-credit internships for all students," says Mark Hayes, career services manager. "This benefits students, but also allows local employers to tap into a skilled talent pool."
Main photo cutline: Keeping up with workforce demand, OSU can help students with advanced degrees and specialized certificates. Photo courtesy courtesy OSU