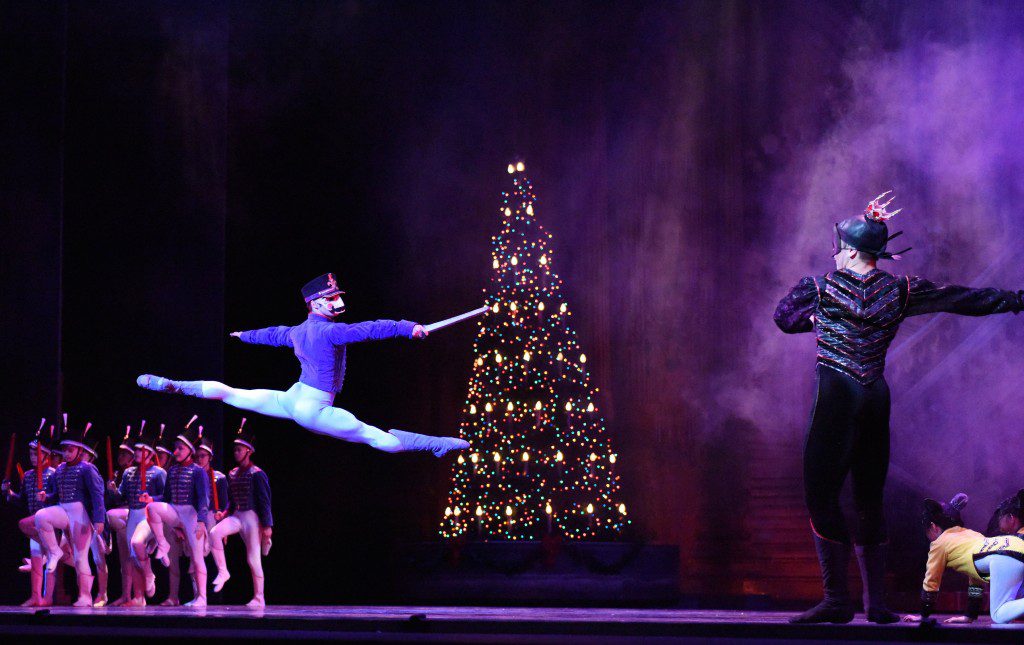 [dropcap]The[/dropcap] quintessential holiday ballet The Nutcracker returns to Tulsa Ballet this December to charm and enchant its guests. Artistic Director Marcello Angelini says he finds it both exciting and magical to cast all different ages in the show, including young dancers, second company members, main company dancers and "retired" members of the Tulsa Ballet staff.
"Having four generations of dancers performing at the same time, on the same stage, adds multiple layers of artistry to the show," he says. "Seeing young promise, accomplished professionals and retired stars on the same stage is just fabulous!"
Angelini also takes pride in the fact that Tulsa Ballet's The Nutcracker differs from others in terms of technical difficulty.
"My favorite part is to see the look on the faces of new dancers in the company when they first start learning our version. Most other versions of this work are, let's say, simplistic," he says. "Which, in my opinion, is perceived as boring by the audience. What makes a show exciting is when every performer on that stage is dancing at the edge of their technical and artistic abilities."
Apart from this unique technical complexity, Tulsa Ballet's The Nutcracker promises to transport its guests to the magical world of Clara, the Sugar Plum Fairy and the Nutcracker Prince.
"The idea was to take our audience to spectacular new places and locations, allowing them to travel the world without ever leaving the city limits," Angelini says.
The show will run Dec. 10-11, 16-18 and 22-23 at the Tulsa PAC. Visit tulsaballet.org for details.