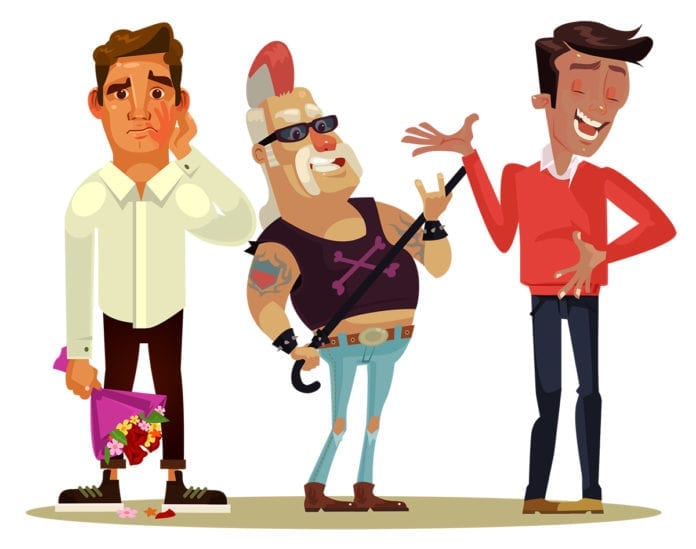 Dating in the 21st century has simultaneously become easier and more complicated than in eras past. No longer does a gentleman caller arrive for a chaperoned stroll or an iced tea on the porch; the days of old-fashioned courting are behind us.
In its wake are myriad dating apps, mindless swiping right or left, and constant reliance upon one's intuition (and social media intel) to stay the course with a relationship or jump ship.
Along with those gut feelings should come an armor of precaution. While blind dates and pairing up with people on apps are steadily popular ways to meet your match, take measures to ensure that you aren't in harm's way. When meeting someone for the first time:
Keep your loved ones (or a loved one) aware of where you are and provide a timeline of your date;
Use your own transportation;
Meet in a public space – a restaurant, park, museum or well-lit location;
Do a cursory internet search before meeting; this doesn't necessarily mean going deep into a person's social media history, but some light Googling couldn't hurt;
Limit alcohol consumption;
Do not leave your food or drink unattended;
Limit the amount of personal details you give; avoid discussing where you live or other tidbits that could threaten your safety.
For those looking for a little extra insurance, several apps exist to give you peace of mind:
Instant Checkmate App performs quick background checks on the go. It can reveal if a person is "catfishing" you by presenting a fake identity online or has a criminal history. The app is free to download (with in-app purchases) and available on iOS and Android.
uSafeUS sends a fake text or phone call to get you out of an unsavory situation. Reviews say services appear convincingly authentic. The app is free and available for iOS and Android.
Circle of 6 lets you choose a half-dozen people with whom to share your real-time location. With one tap, that trustworthy circle is informed if you need help. It's free and compatible with iOS and Android.
Kitestring, an accountability service, requires you to consistently check in. If you don't within a chosen amount of time, the app informs an emergency contact. The service is free and does not require download; visit kitestring.io to sign up and receive your check-in text messages.
BSafe, much like Circle of 6, allows you to choose a group of people to inform should something go wrong. These people can track your location, and the app can set timers and send out fake phone calls. The app is free for iOS and Android, with in-app purchases available.
Along with keeping yourself on guard, it's never a bad time to be an ally. If you see someone who looks uncomfortable or at risk on a date, check with him or her. At the least, it's a misunderstanding; at the most, you could save a life.